FHD 2021 Week 47 & 48
Great progress. Even with the holiday breaks and continuing supplier delays. Here are the highlights…
---
Anthony created an awesome rendered walkthrough video for the news exhibit project. You have to watch this video. It's so good!
Graham's graphic design style is going to really bring the space to life: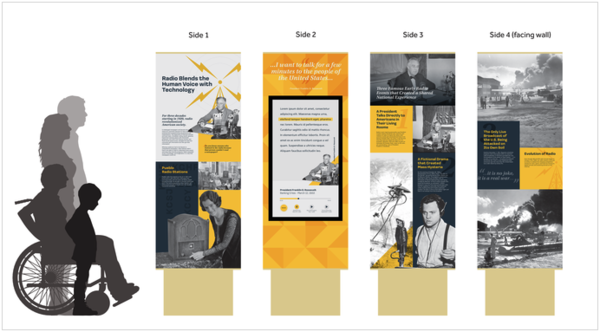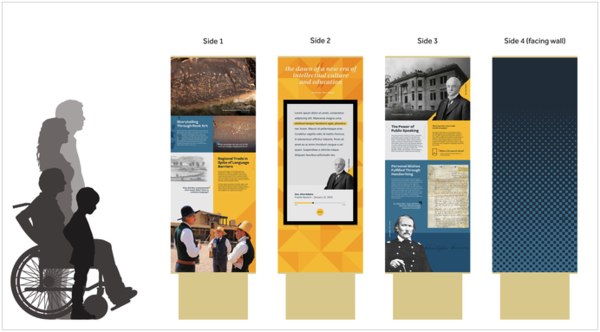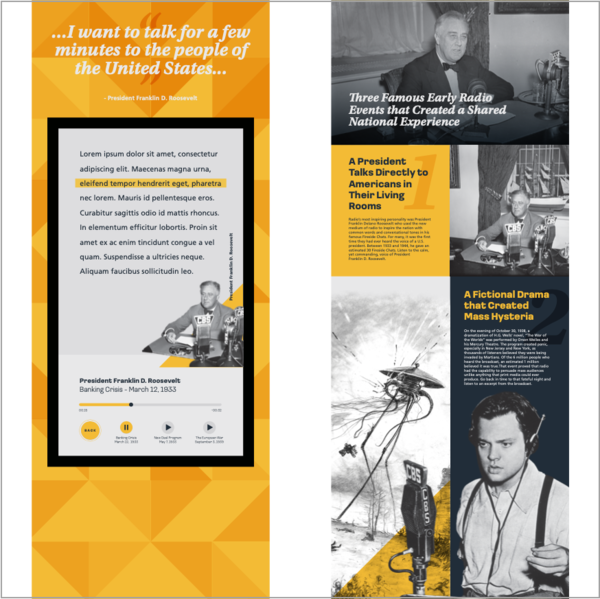 It's been a fun, and sometimes stressful, collaboration so far.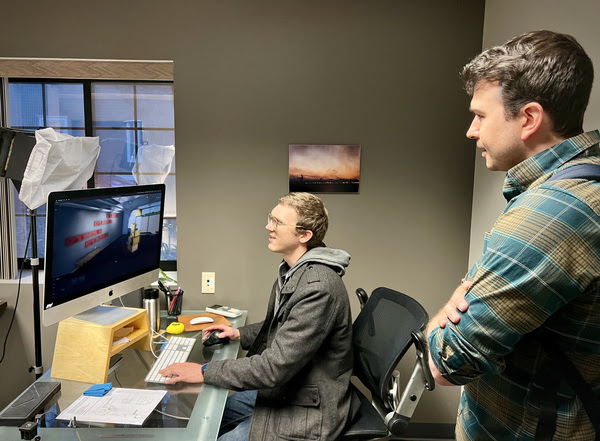 On the Upland front, we got stacks on stacks of case parts painted and curing, ready for delivery. I couldn't fit all the racks in the photos.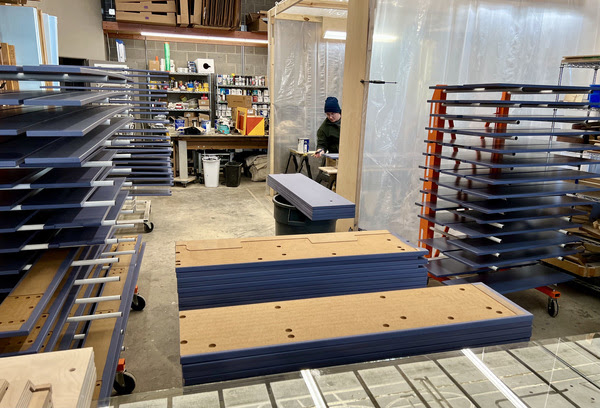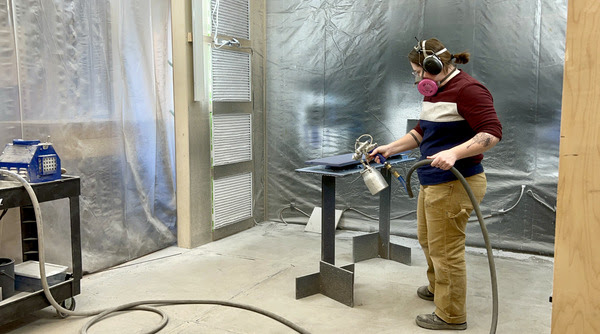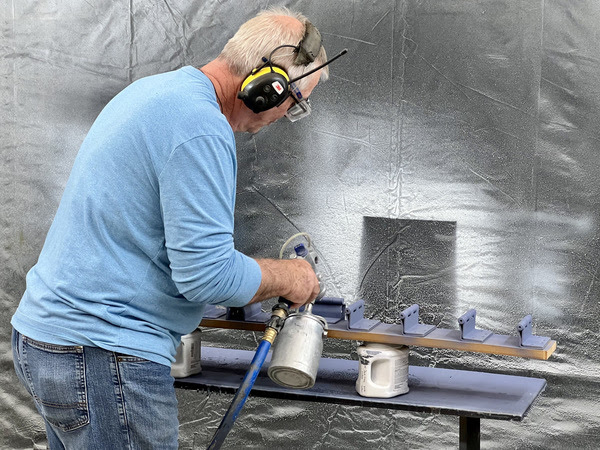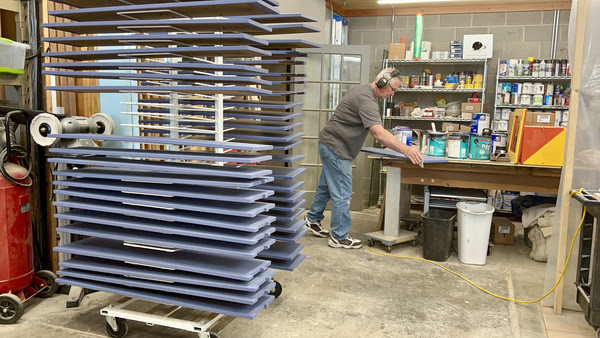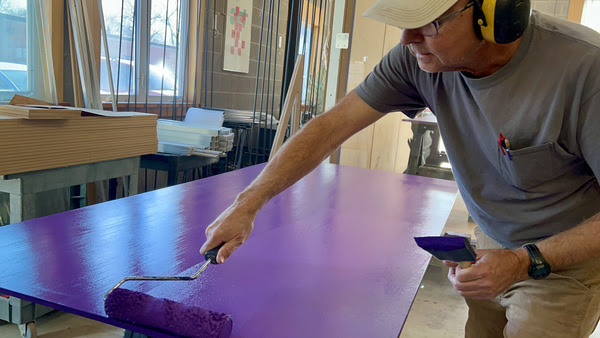 Parts started coming back from the powder coater as well.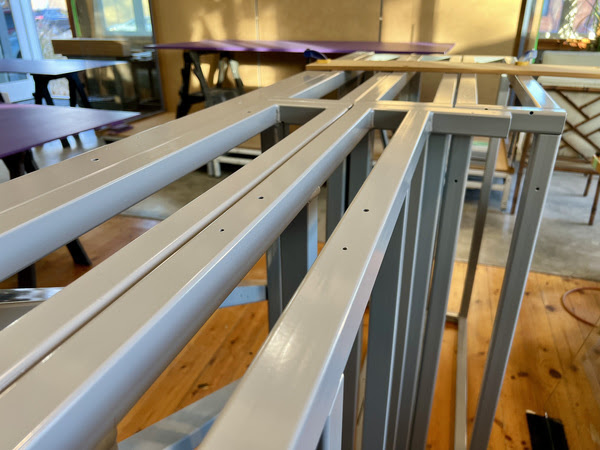 Powder coat is so much better than paint for product durability, and it looks phenomenal.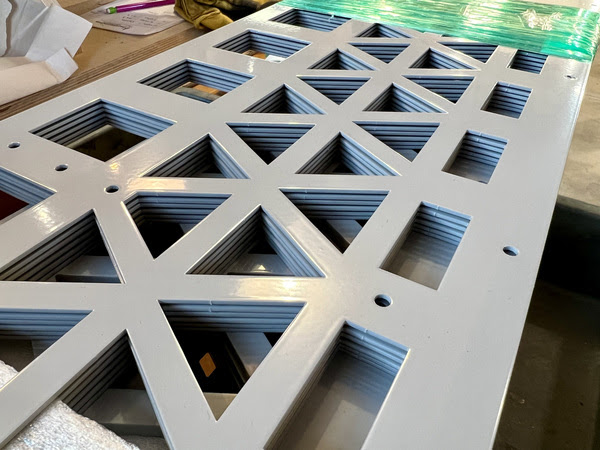 And we got a little end-of-year holiday party in. Pickleball is a bit of a passion for one of us. I won't say who, but Mark did bring his handmade wooden pickleball paddle to show us all up with!
We had a great time. Especially Dan with this shot at Isaac!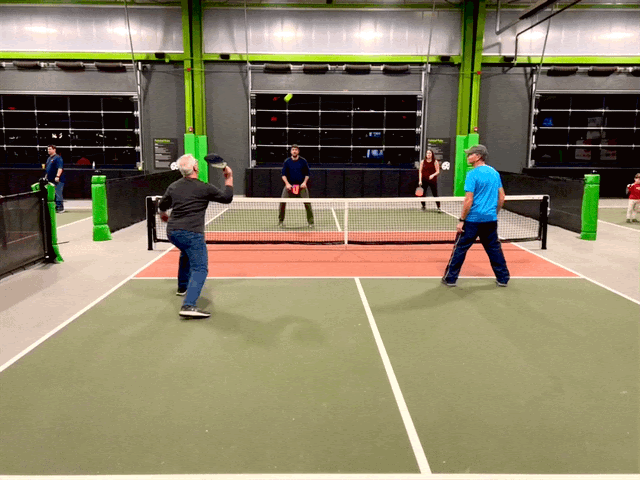 Get these updates weekly via email!
- explore past weeks -
2023
2022
--- Flint Hills Design ---
2021
"I thoroughly enjoy getting the emails that, in a short, succinct way, clearly give an overview of the projects you are working on.

I like how you enjoy the highs of the job and let us know about the lows, which everyone has, so it's relatable.

I know it must take time to do this weekly digest, but it's one of the highlights of my day when I get to read it. Thank you and carry on!"

- Wendee