Museum Pedestals
---
starting at $495.00
Elegantly simple & robust museum pedestals.
Upland® pedestals are made from cabinet-grade baltic birch plywood. This makes them more durable than pedestals made of lower-quality materials like particleboard and MDF.
Available in Flat, Step, or Groove configuration. All configurations include leveler feet.
Pedestal height is measured from the floor to the top of the platform where the object is placed.
Step Pedestal Dimensions
Groove Pedestal Dimensions
---
Vitrine interior clearance
Step and Groove pedestals can be purchased with an optional acrylic vitrine.
Interior clearance under vitrine is 1" less than the vitrine height.
Step Pedestal Vitrine
Groove Pedestal Vitrine
Step and Groove Pedestal Comparison
Learn about the differences between our Step and Groove pedestals.
Step Pedestal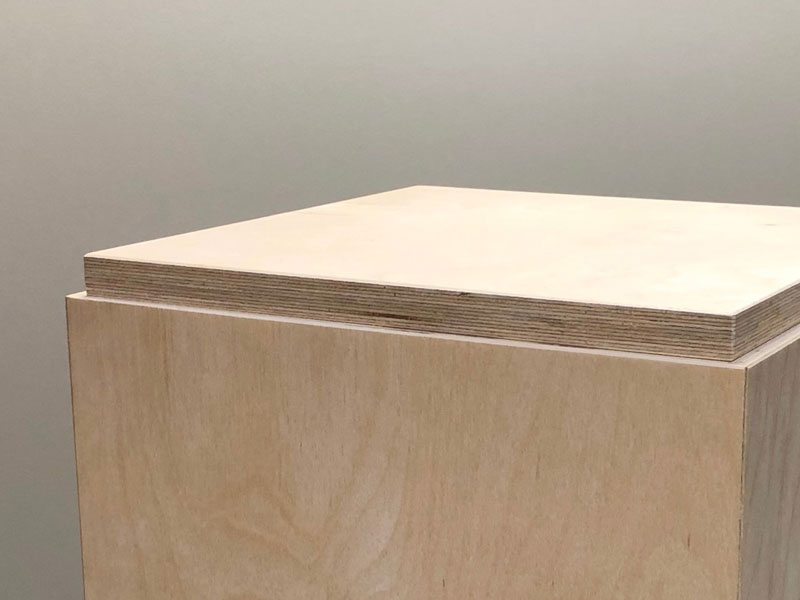 Step Pedestals feature a stepped top allowing the outside of the vitrine to fit flush with pedestal base.
---
Step Pedestal vitrines are secured to the base with set screws that require a hex key or wrench to access.
Groove Pedestal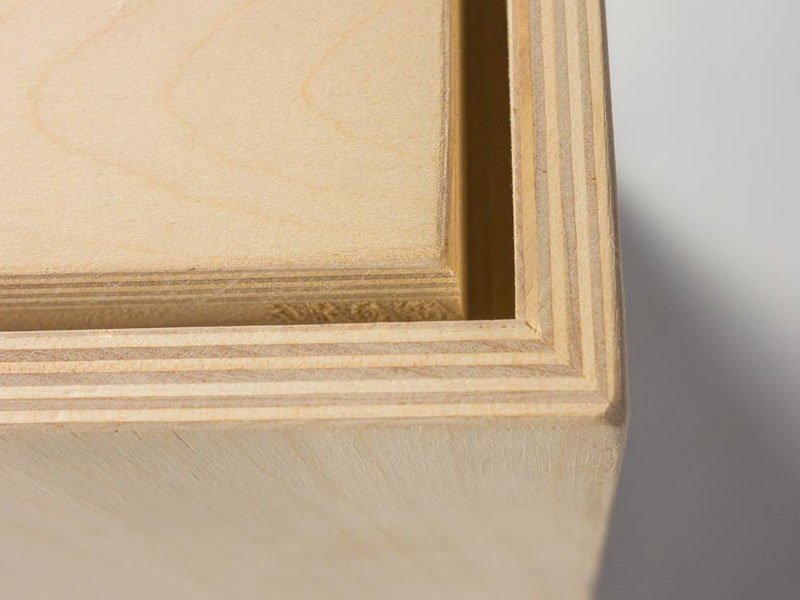 Groove Pedestals feature an inset grooved top that looks great with or without vitrines.
---
Groove Pedestal vitrines slide into the inset groove and are secured with internal set screws that require a hex key or wrench to access.
Pedestals for your Personal Collection
Upland Pedestals are right at home.
---
We happily sell single pedestals directly to homeowners, architects, interior designers.
Try the Pedestal Builder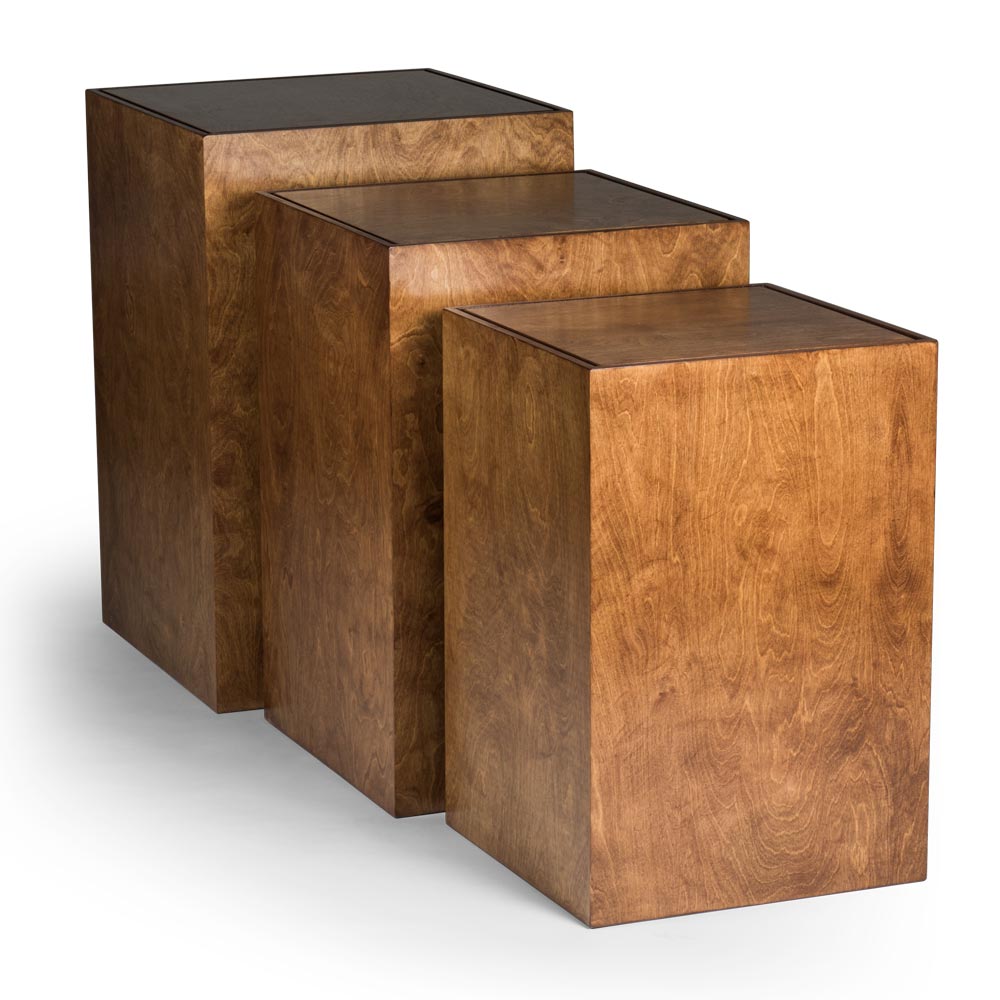 Also available
Nesting Pedestals
---
Sets of pedestals that store inside each other to save space when not in use.
Case Study
Upland pedestals helped get the Mid-America All-Indian Center back up and running quickly after significant water damage.
Custom Pedestal Sizes Available
Pedestals can be customized to your desired size. Try out our Pedestal Builder!
Custom Finishes Included
Pricing includes your choice of paint color or stain, carefully applied in our Signature Finishing Process. Learn more.
Shipping
Larger pedestals may require freight shipping, but most pedestals ship via UPS or FedEx Ground!