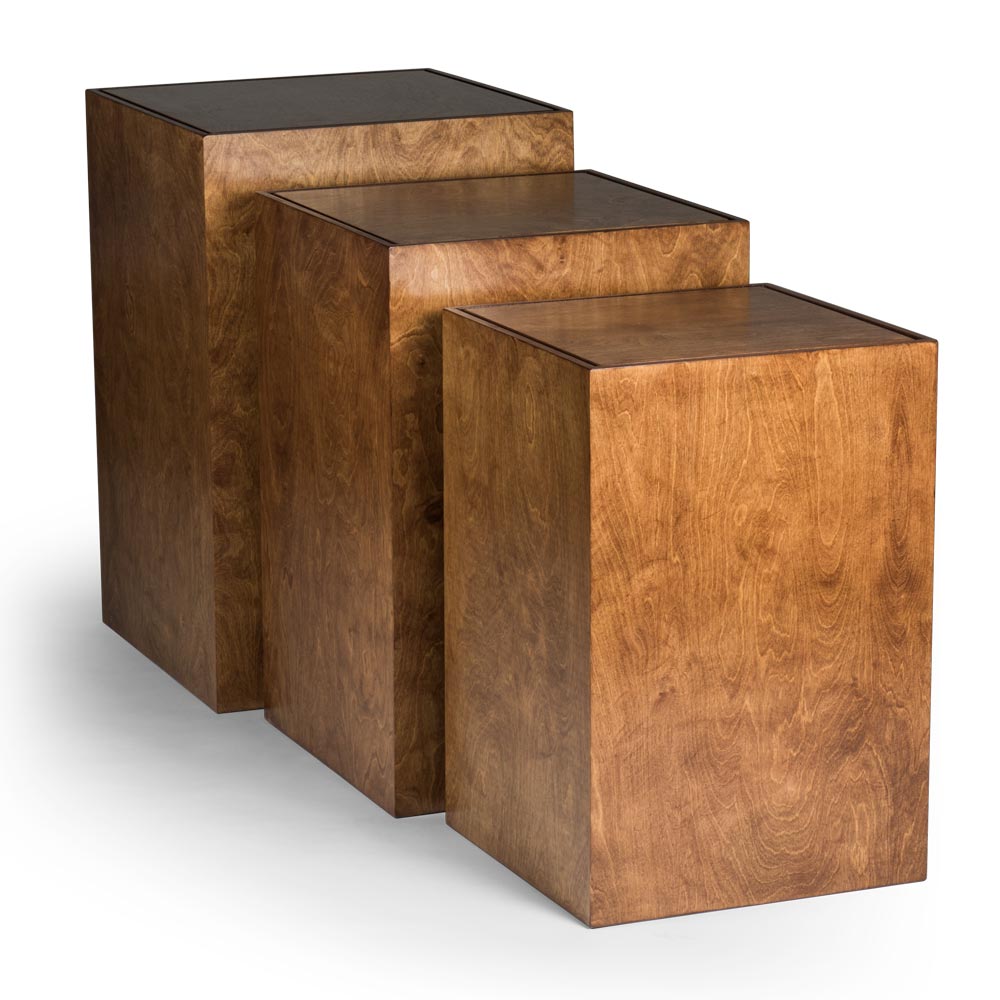 Nesting Pedestals
---
Nesting pedestals are padded to tuck snugly and safely into one another for worry-free shipping and storage.
Each set includes three nesting Groove pedestals finished in an Upland® Signature Finish, featuring scuffproof leveler feet and 1/4" vitrine channels outfitted with security screws.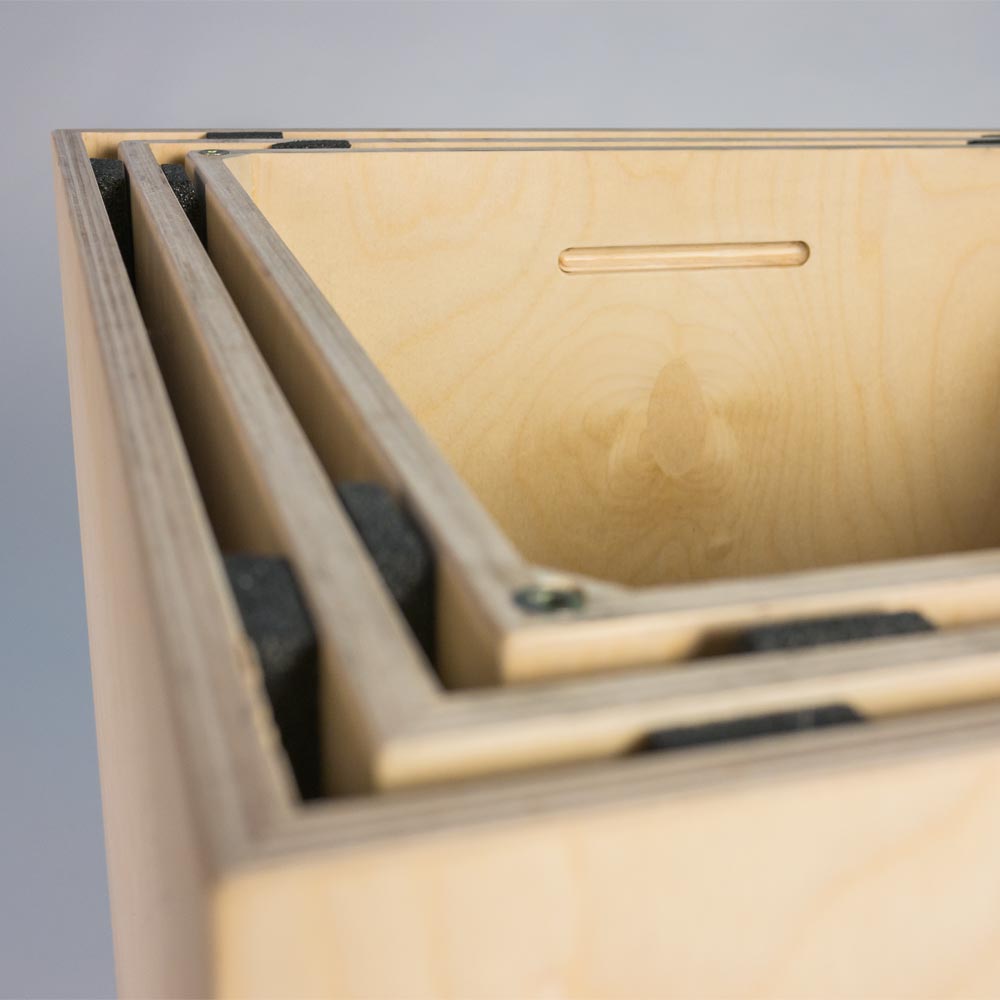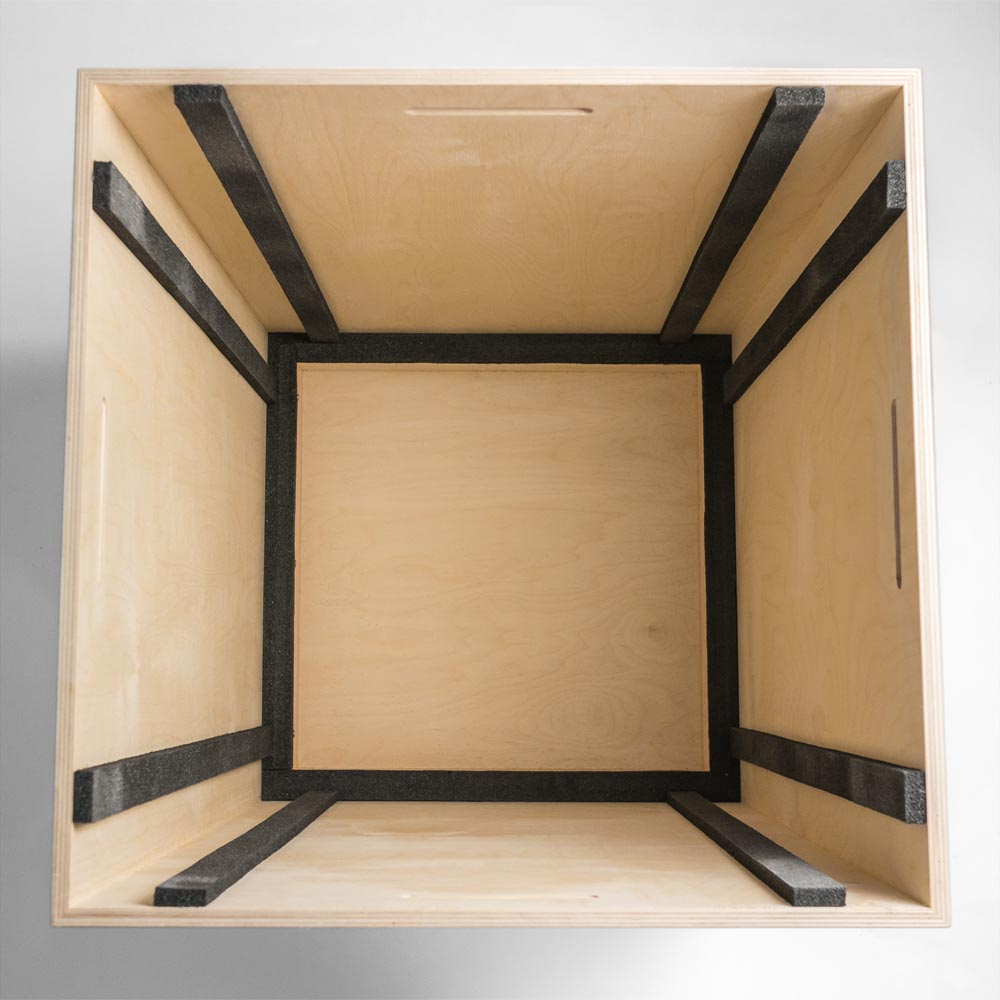 Acrylic vitrines are not included with nesting pedestal sets.
Request a Quote
Purchasing nesting pedestal sets costs 15% less than buying the same pedestals individually!