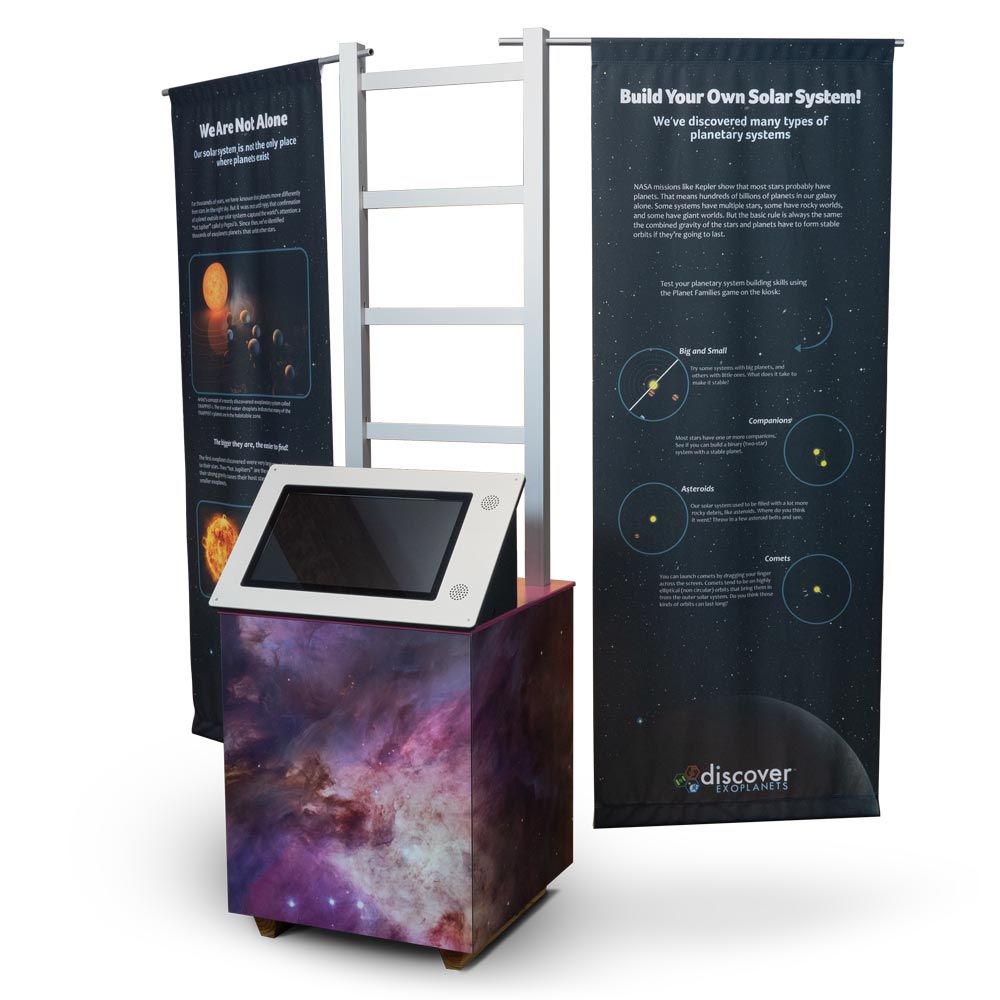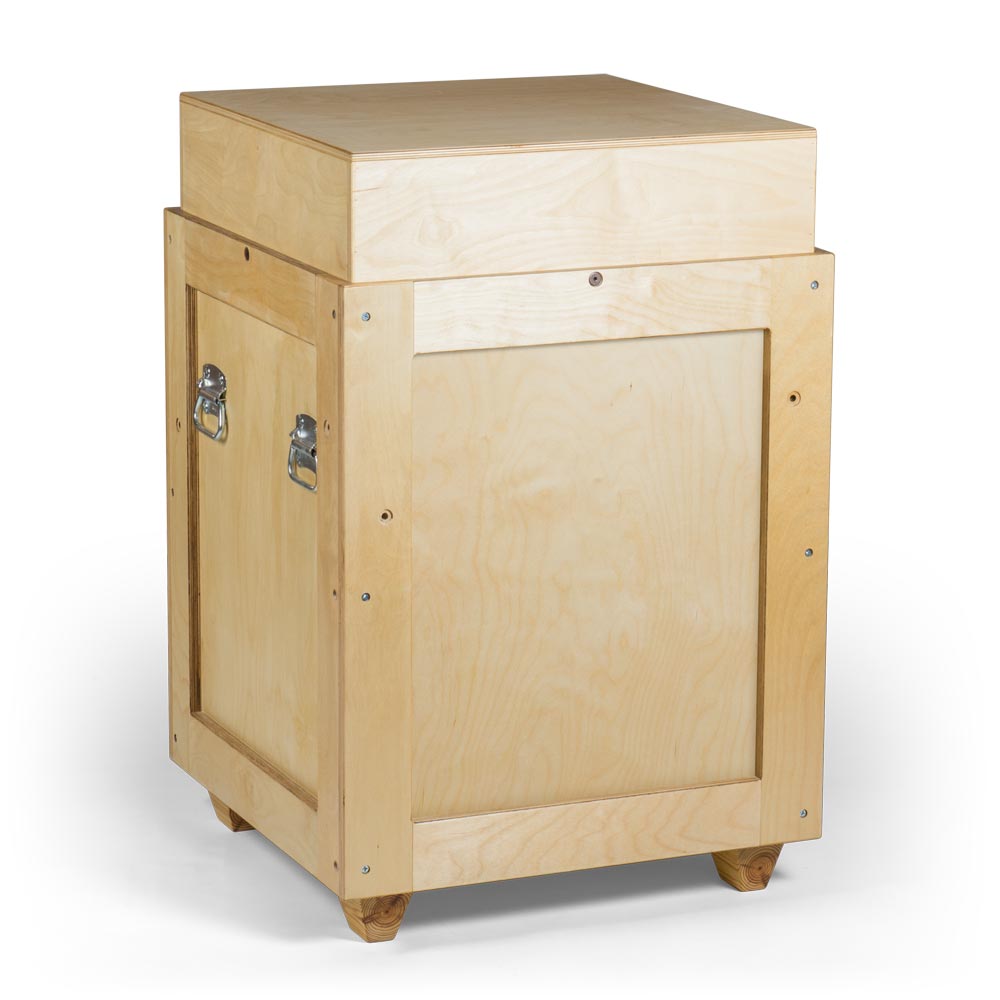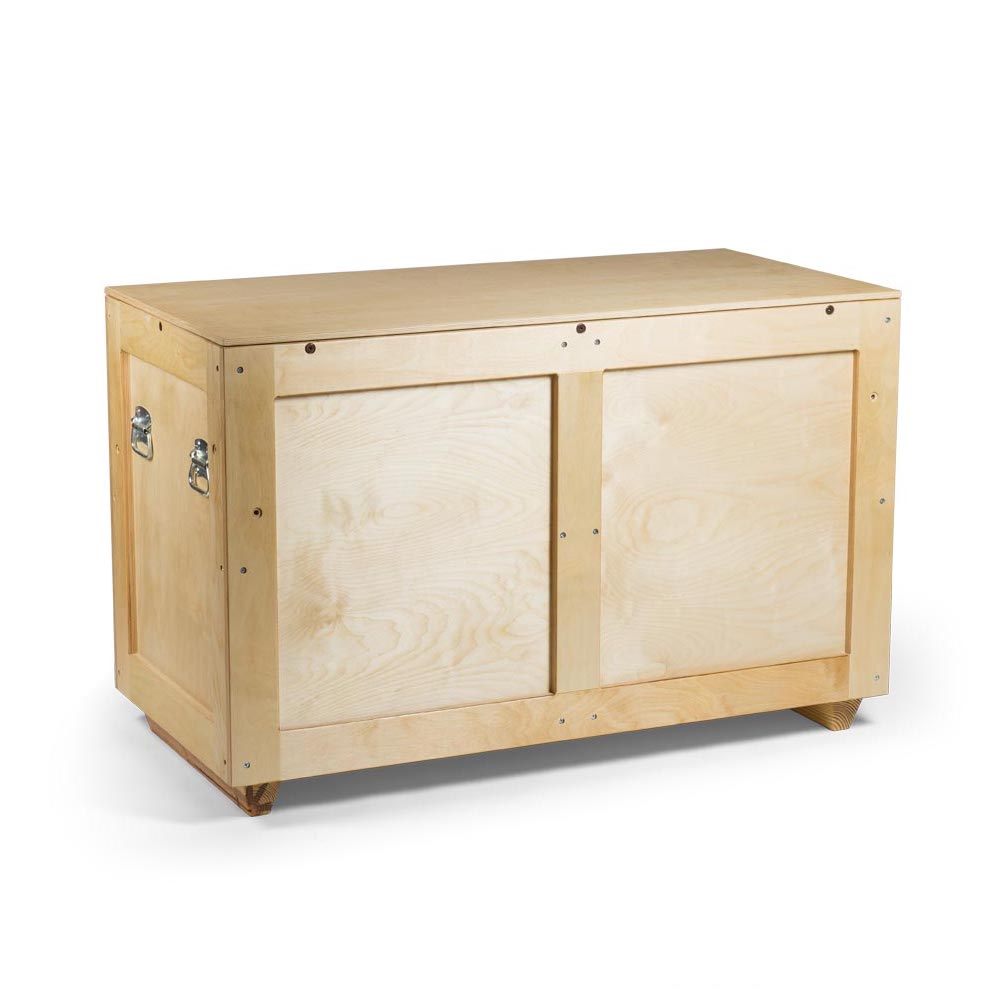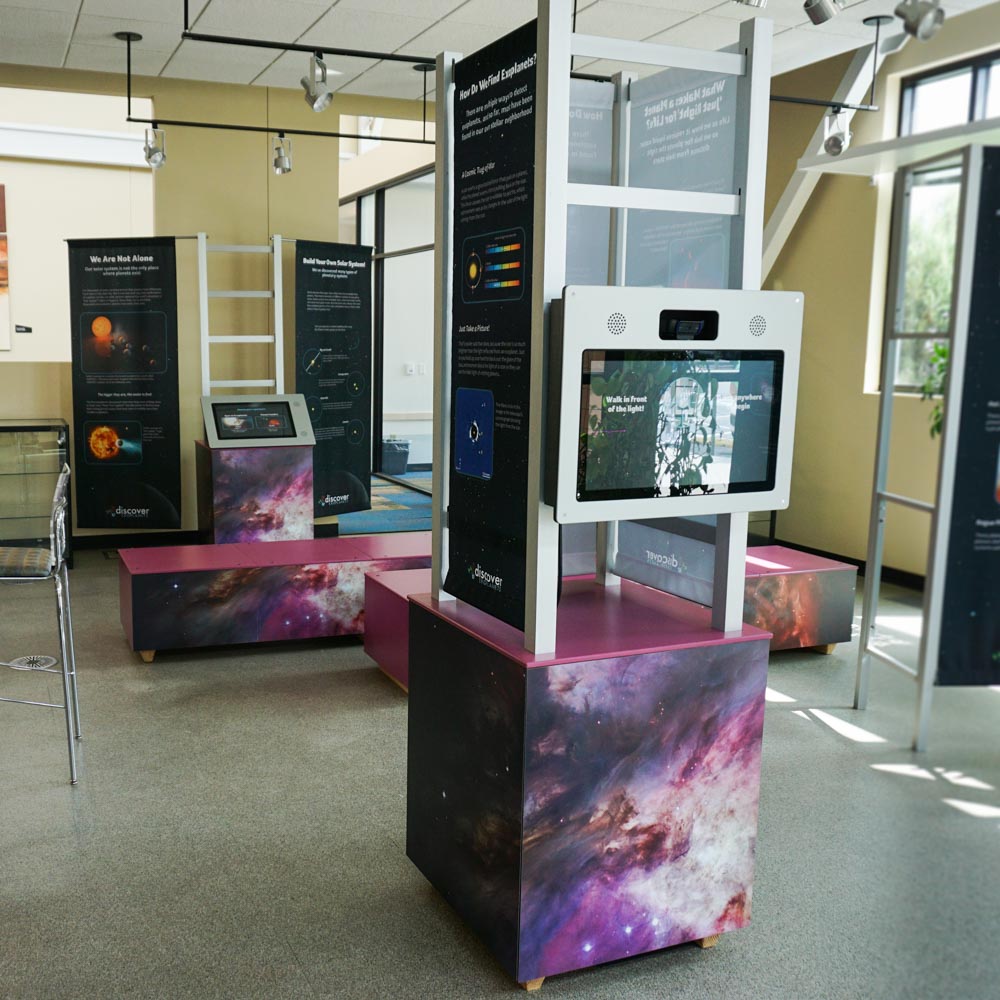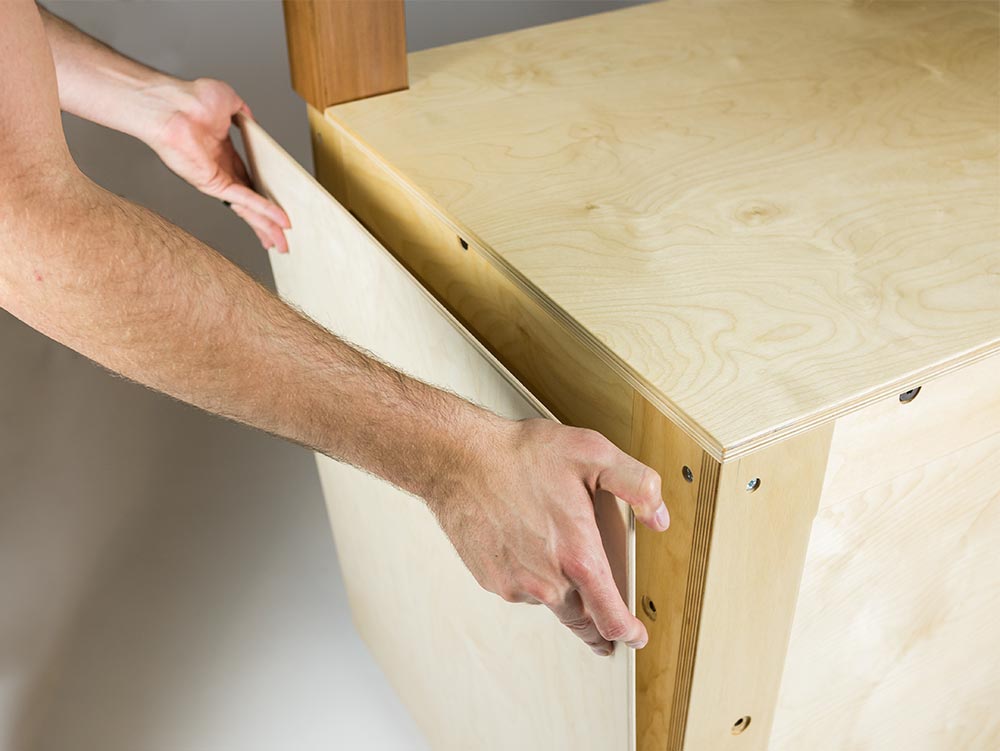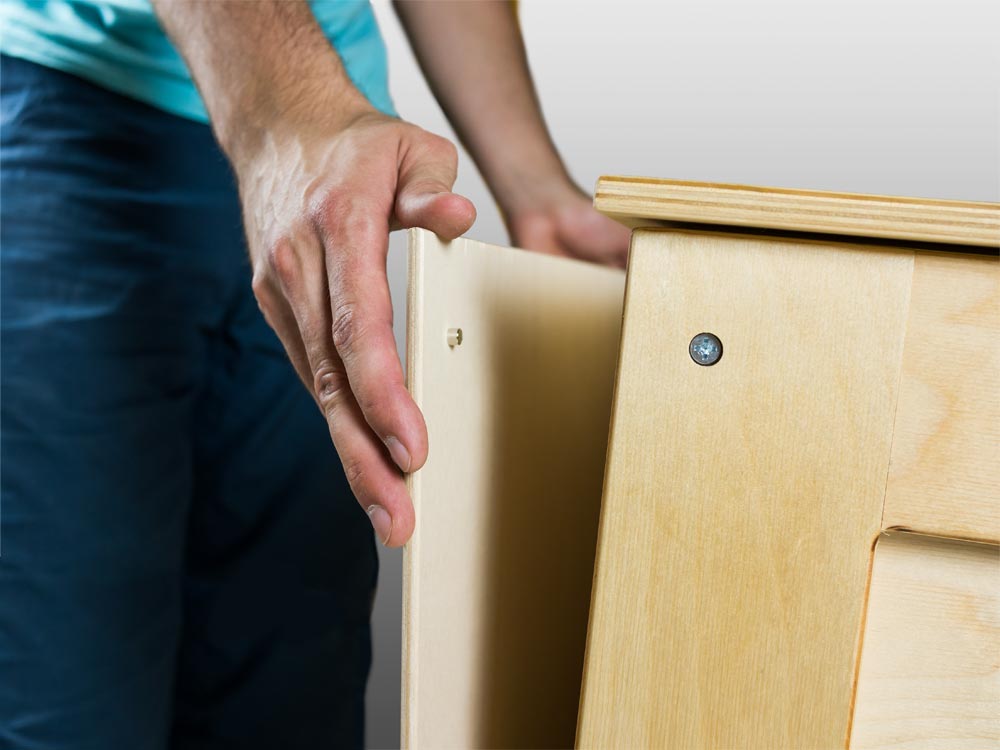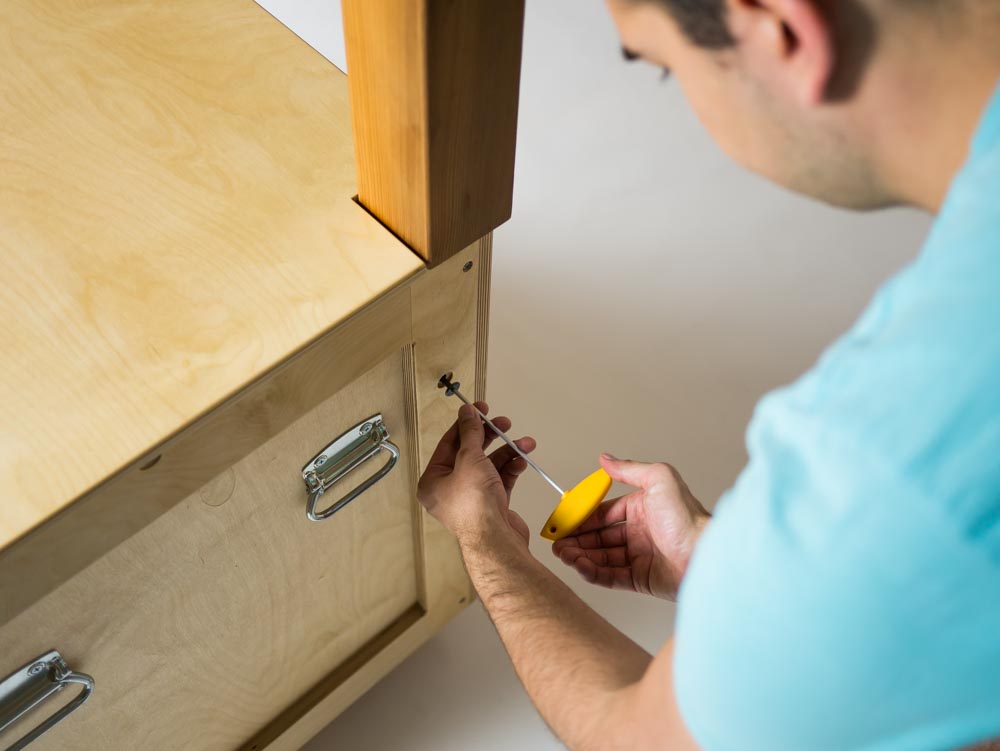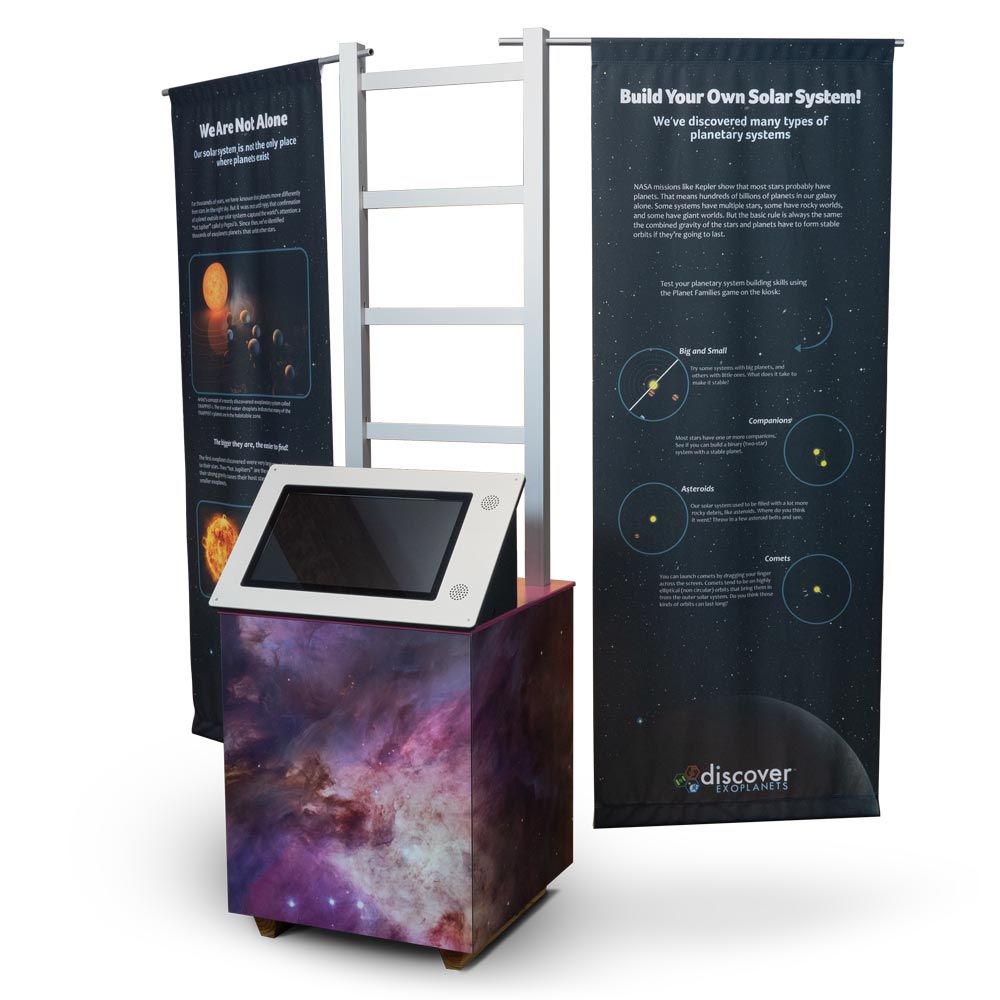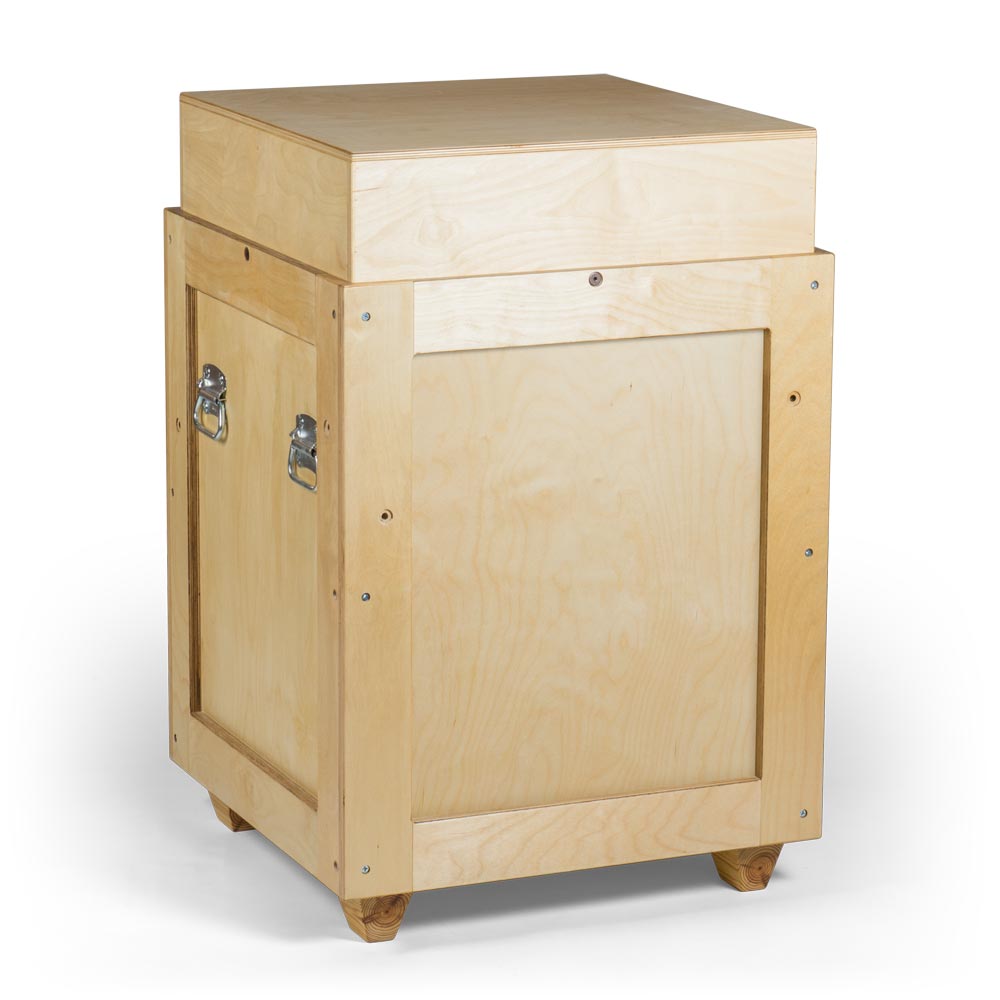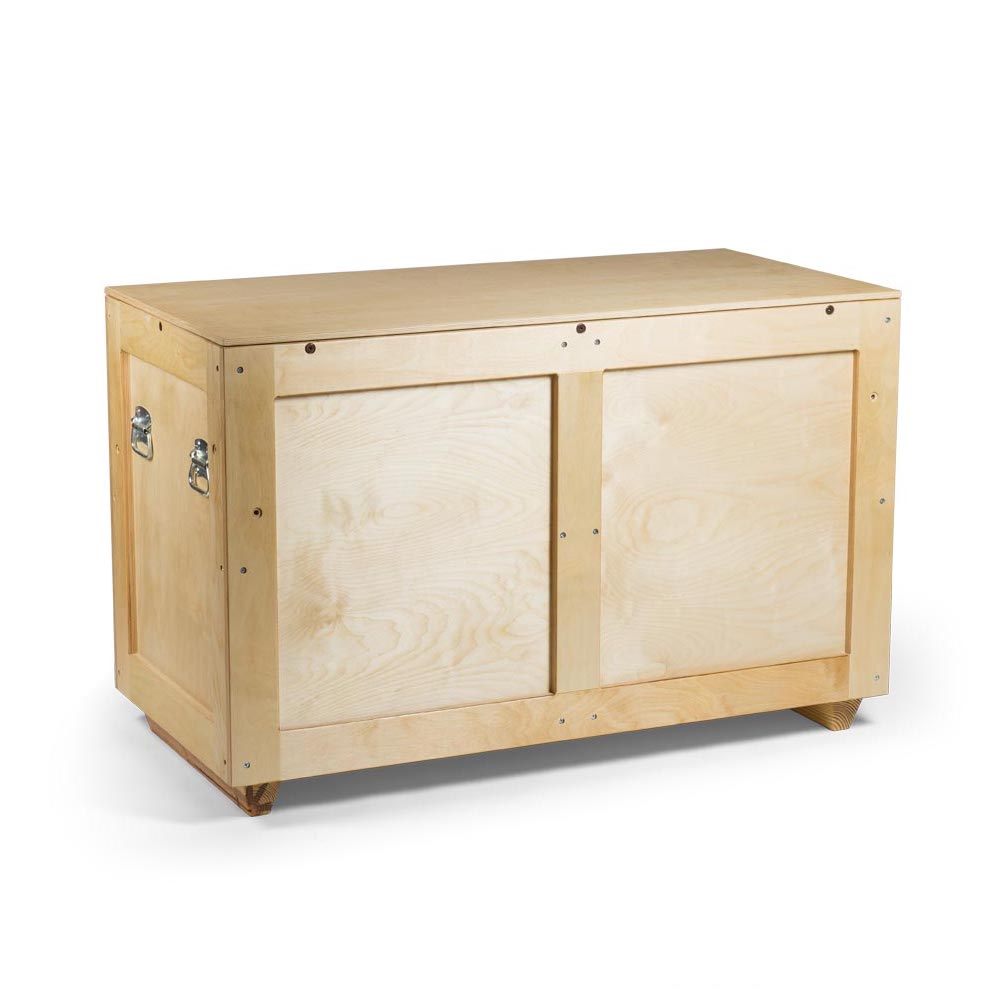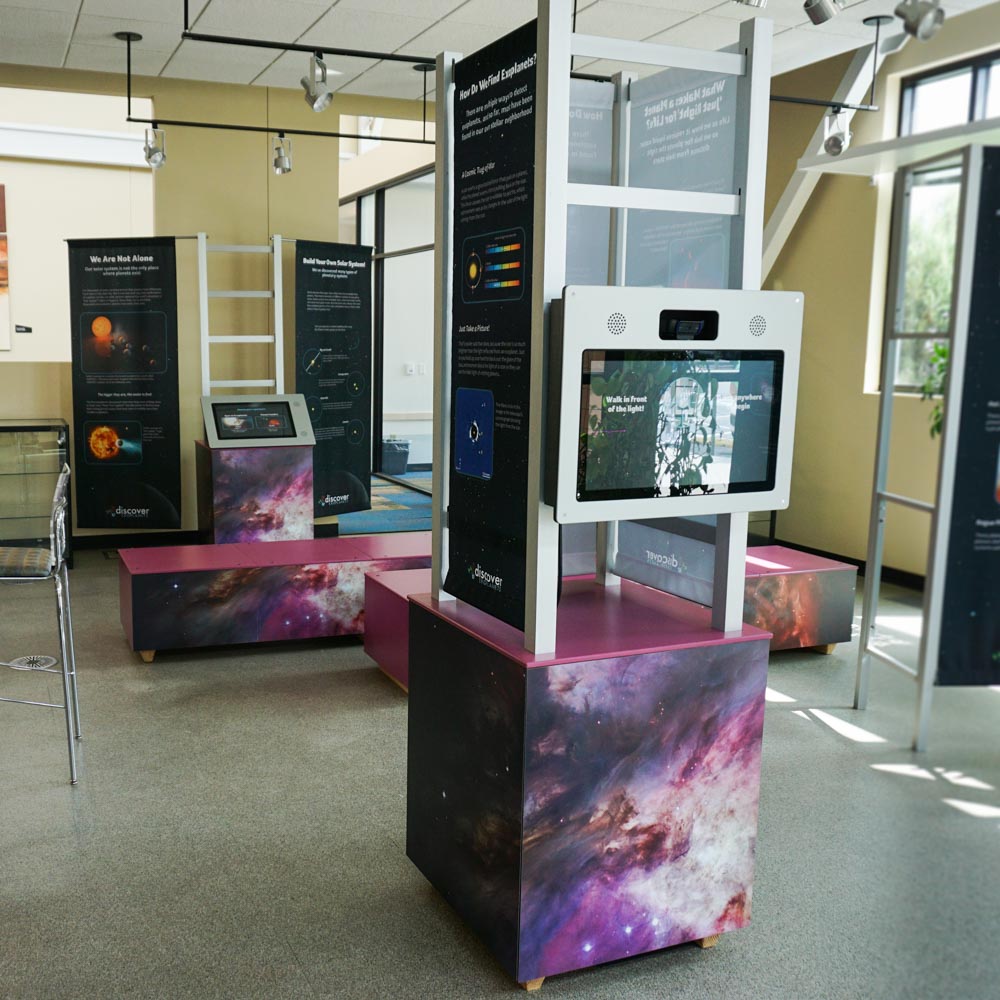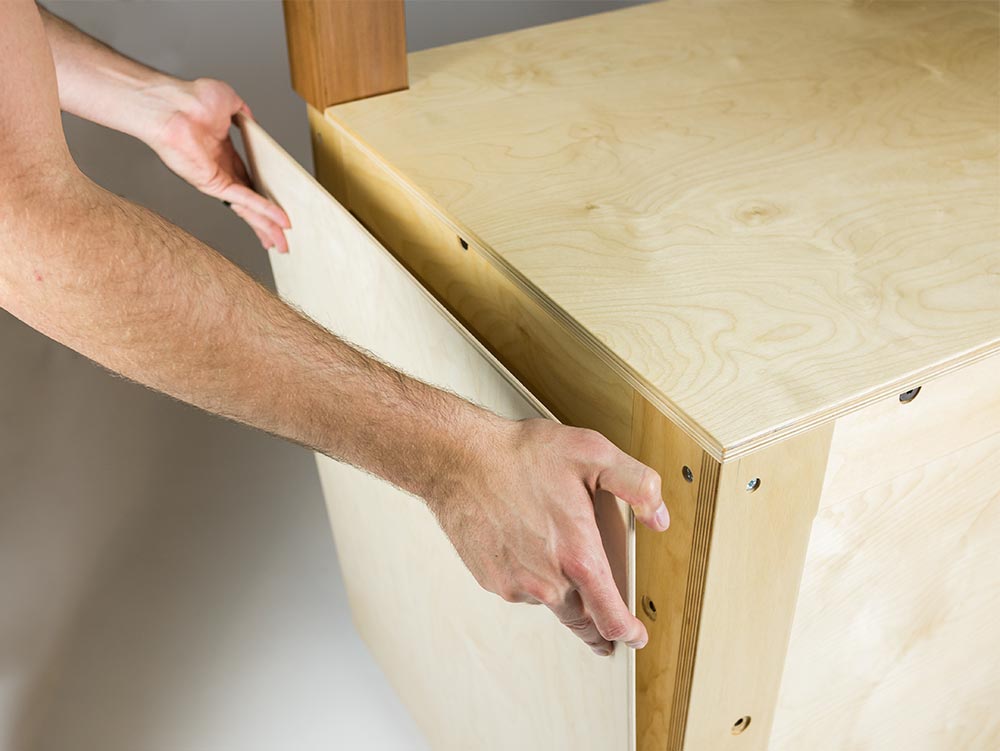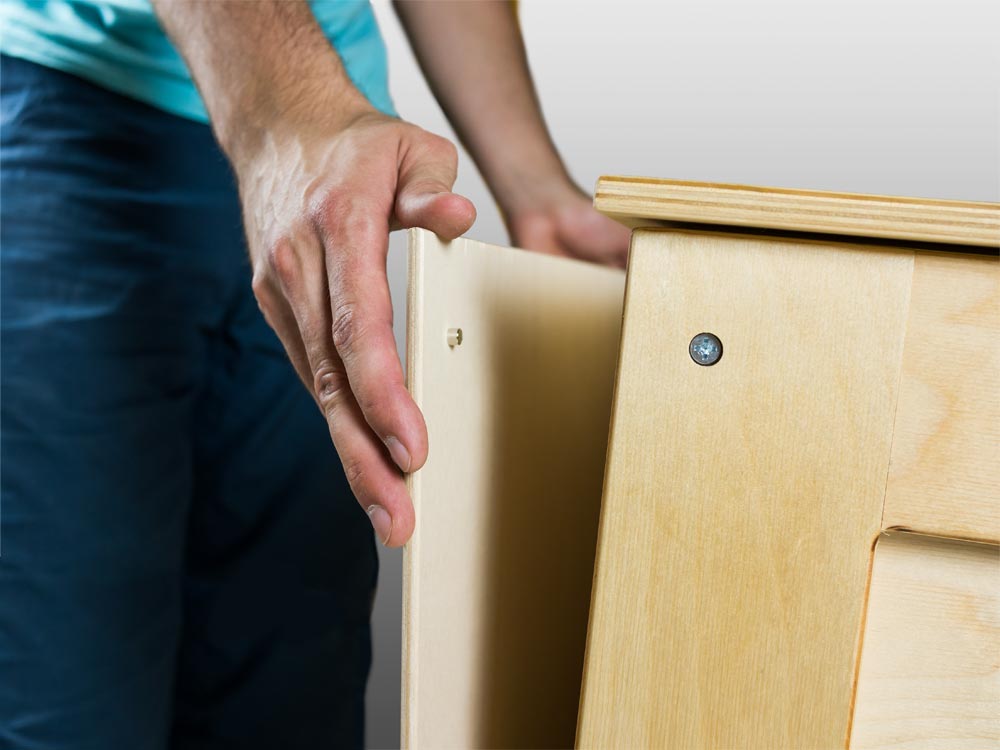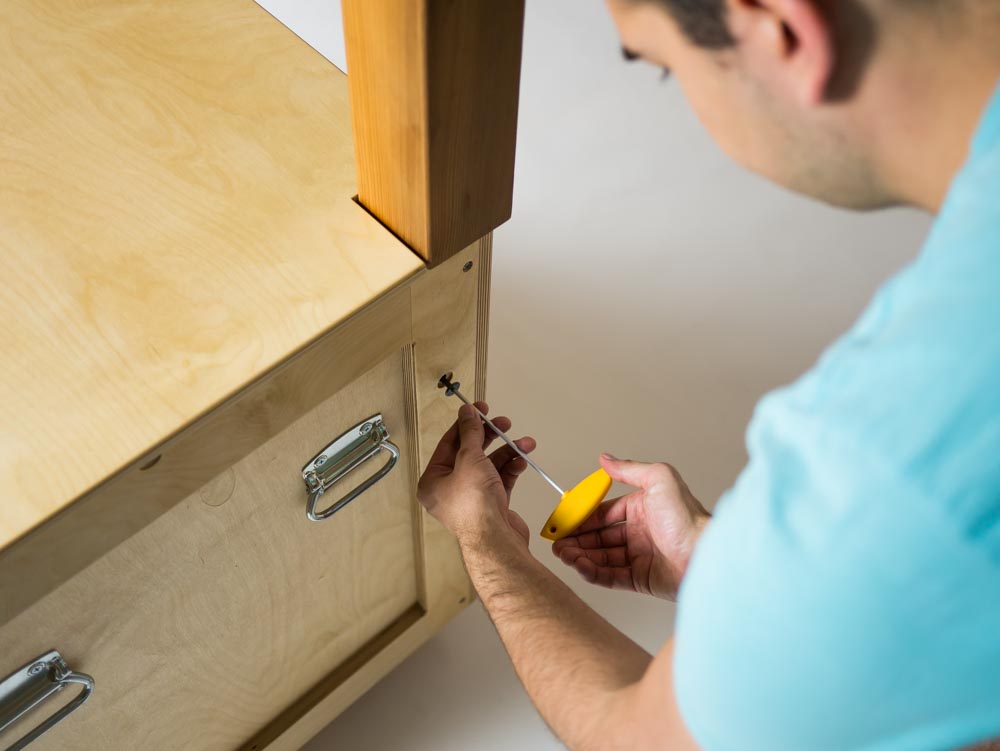 Chase Crates
---
All-in-one shipping & display solution for traveling exhibits.
Chase Crates easily transform from freight shipping mode into beautiful exhibit elements in a matter of minutes. And while damage in shipping is inevitable, Chase Crates are designed so that any component is easily replaceable with a cordless drill so downtime is eliminated.
Features
Robust crate design made entirely with high-quality Baltic birch plywood
Constructed with replaceable parts so repairs are easy by anyone (including host venues!)
Magnetic crate side panels easily switch out to create a new temporary or traveling exhibit
Can be enhanced with up to four posts to hold various interpretative elements like banners and pivot panels
Add-ons such as Tabletop Touchscreens further enhance the visitor experience
Popular Configurations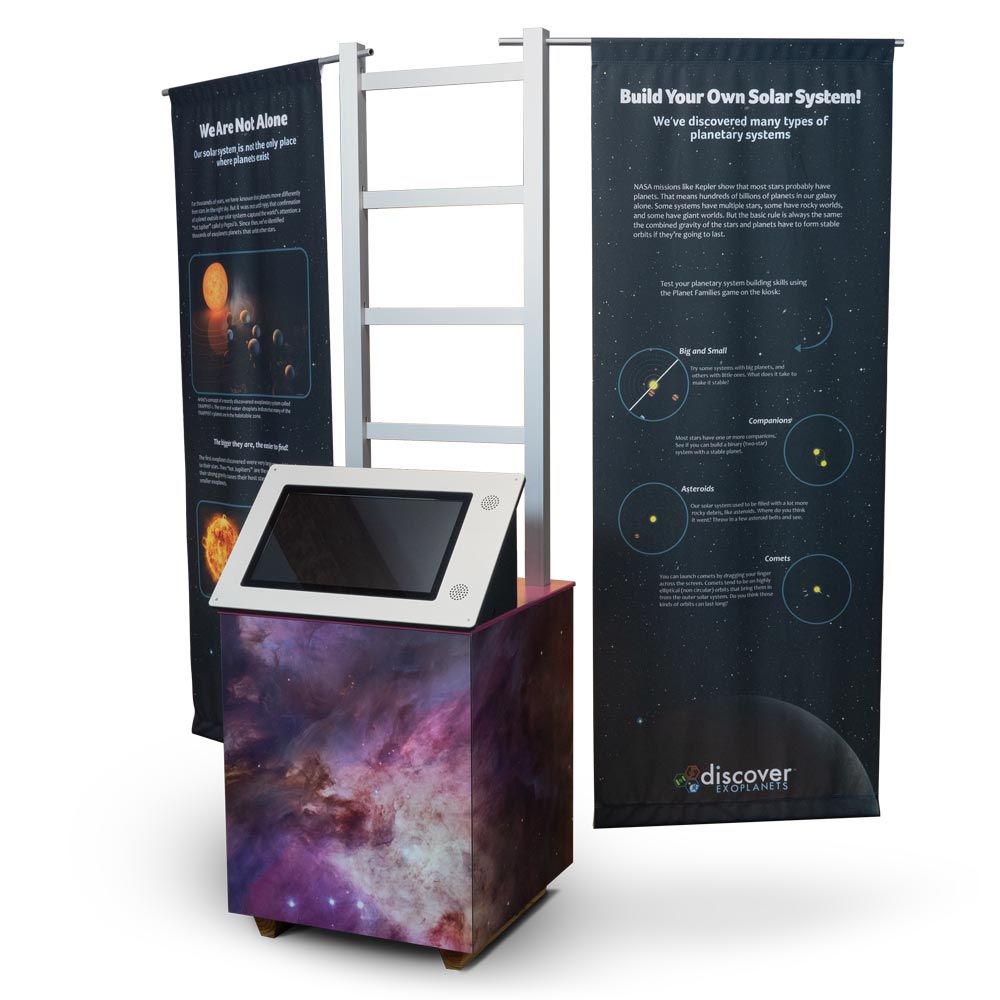 25" x 25" x 33" Chase Crate
w/ 2 posts & 2 banners
---
Magnetic side panels: 4
Hanging banner sizes: 30" wide x 78" tall (single-sided)
Overall height: ~88" from floor to top of unit
Crate exterior dimensions: 25" long x 25" wide x 33" tall
Crate interior dimensions: 23" x 23" x 27" deep
Anodized aluminum finish on metal components
Shown with optional Tabletop Touchscreen add-on
Examples of exhibits utilizing this system:
view setup video for this configuration
Note: Chase Crates can have up to 4 posts, with banners, pivot panels, a/v units, and more. If you have an idea you'd like for us to build, just send us a sketch!
Magnetic Panel Attachment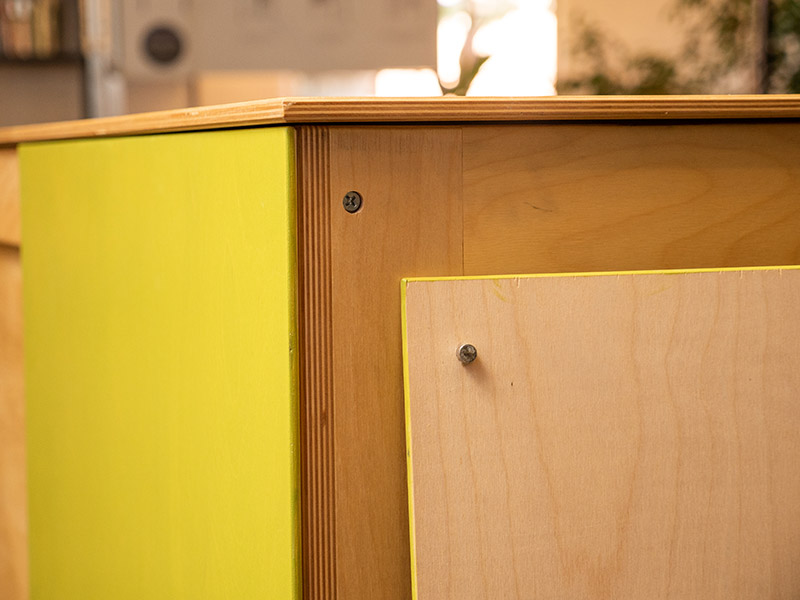 Magnetic Crate Side Panels
---
The panels attach via magnets and snap into place with a satisfying click!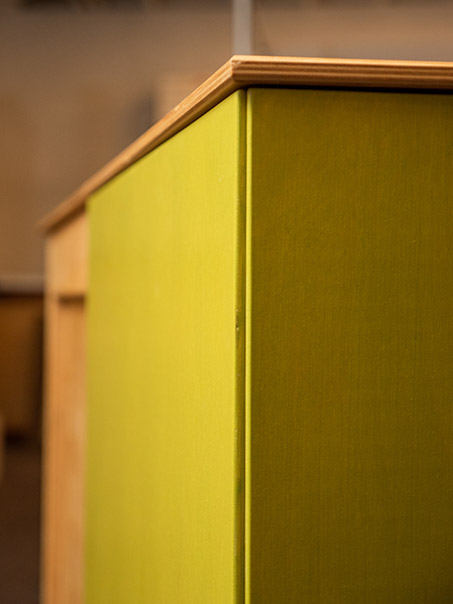 Corner of Display Top and Magnetic Panels
---
The display top overhangs slightly, and the magnetic panels butt up to each other at the corner. The edges of the 1/4" thick magnetic panels are rounded and provide an elegant shadow line where panels meet.
Ready to design your own Chase Crate?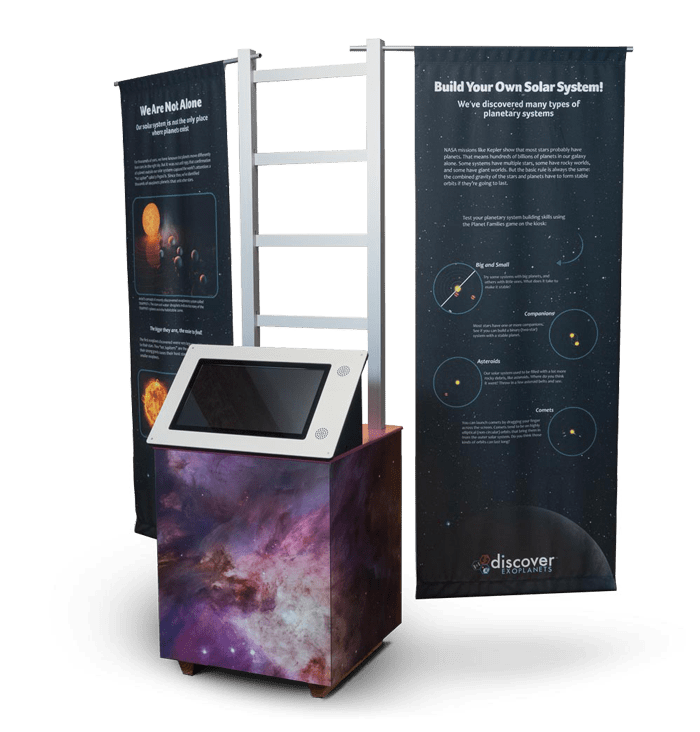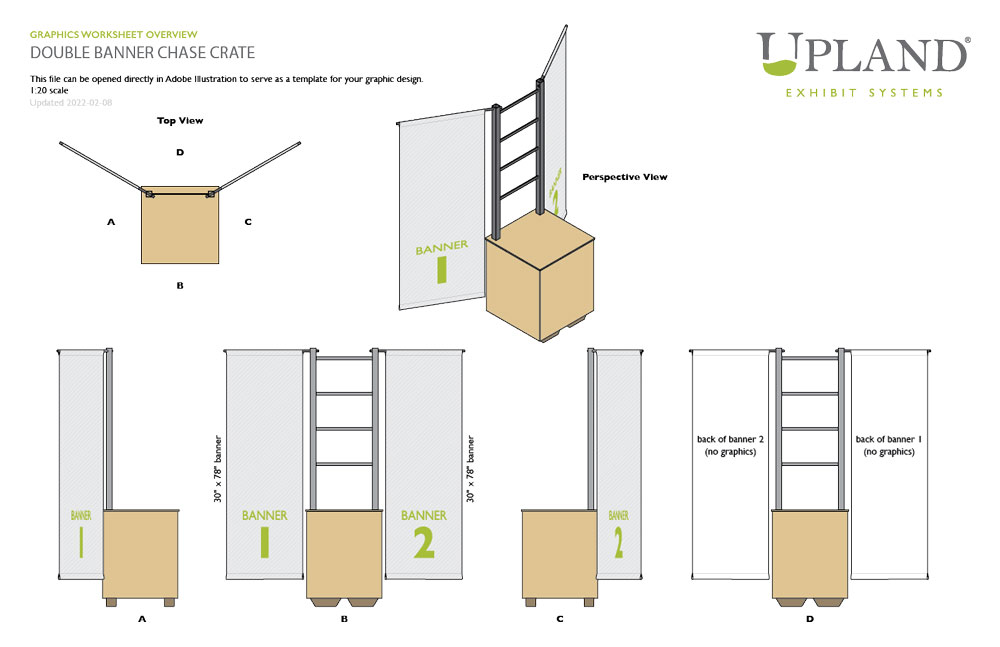 Download our graphics worksheet and get started designing the perfect Chase Crate for your space.
Download Worksheet
Endless Configurations, Easy Setup
Setting up a traveling exhibit doesn't have to be hard!
These instructional videos created for a client show the assembly process for a traveling exhibit created with Chase + LEK® + Digital Interactives.
Quickship Inventory Available
We have 6 252533 Chase Crates ready to ship!
Custom Sizes Available
This product can be customized to your desired size.
Custom Finishes Included
Comes with Upland's Signature Finish in your choice of paint color or stain. View finishing options.
Freight Shipping
This item requires freight shipping.
Graphic Designer Available
If you want professional graphic design work for your project, just let us know!