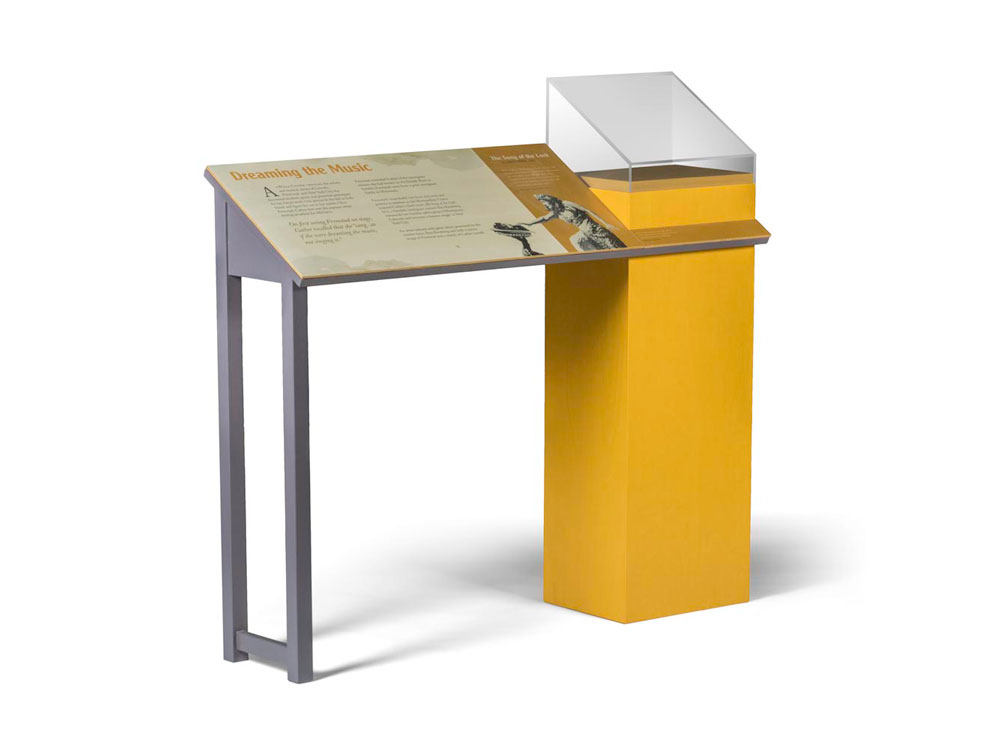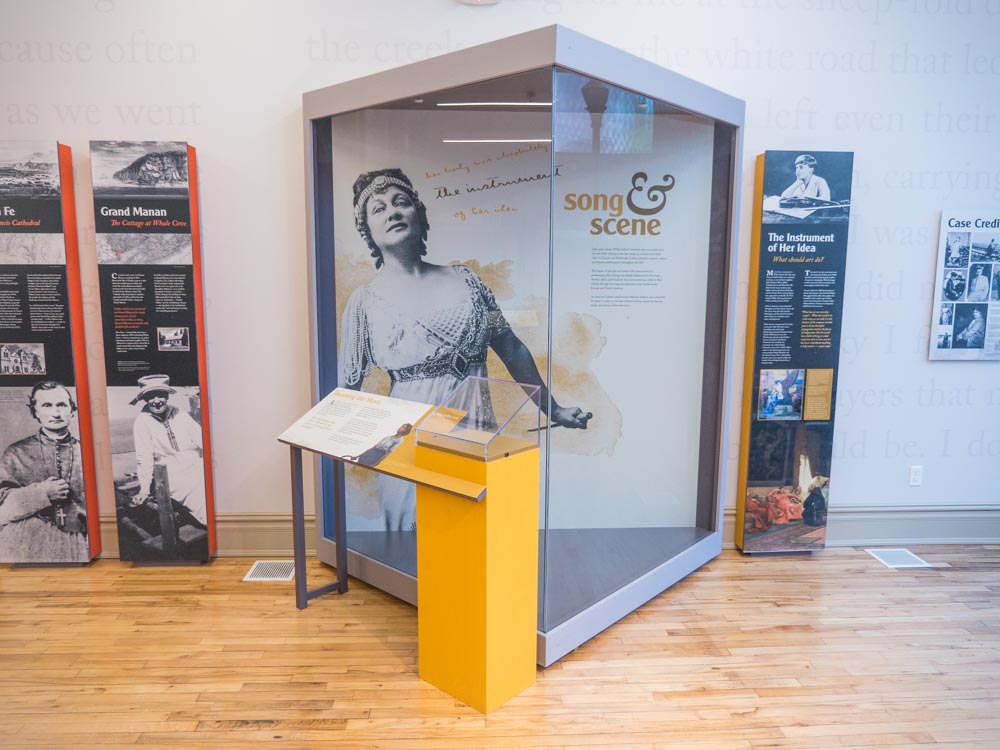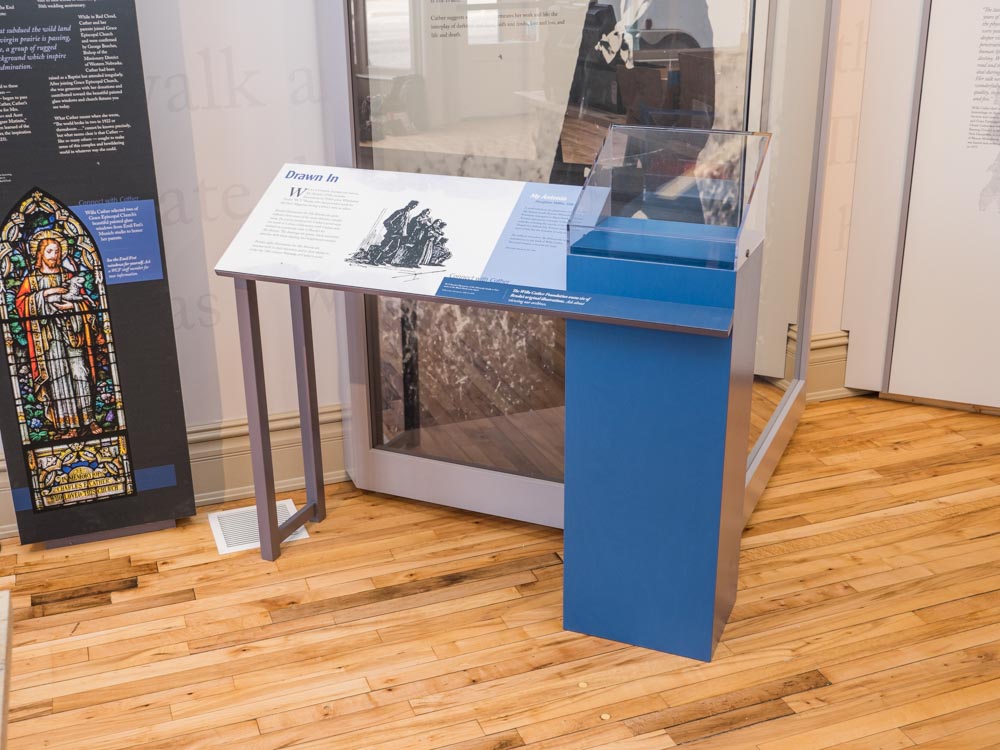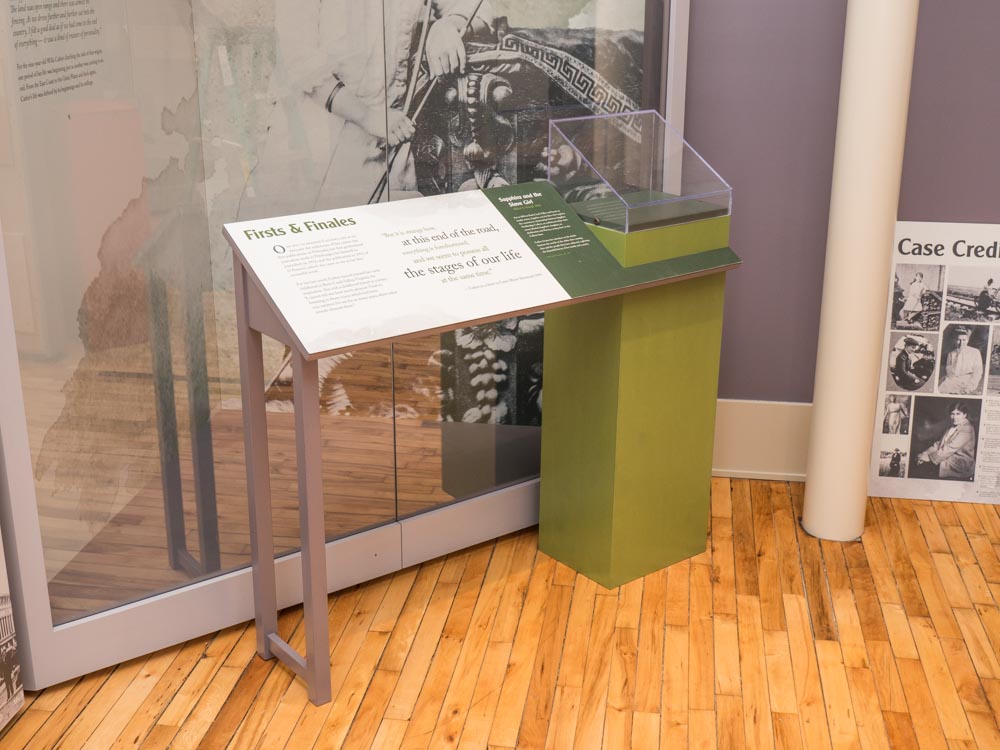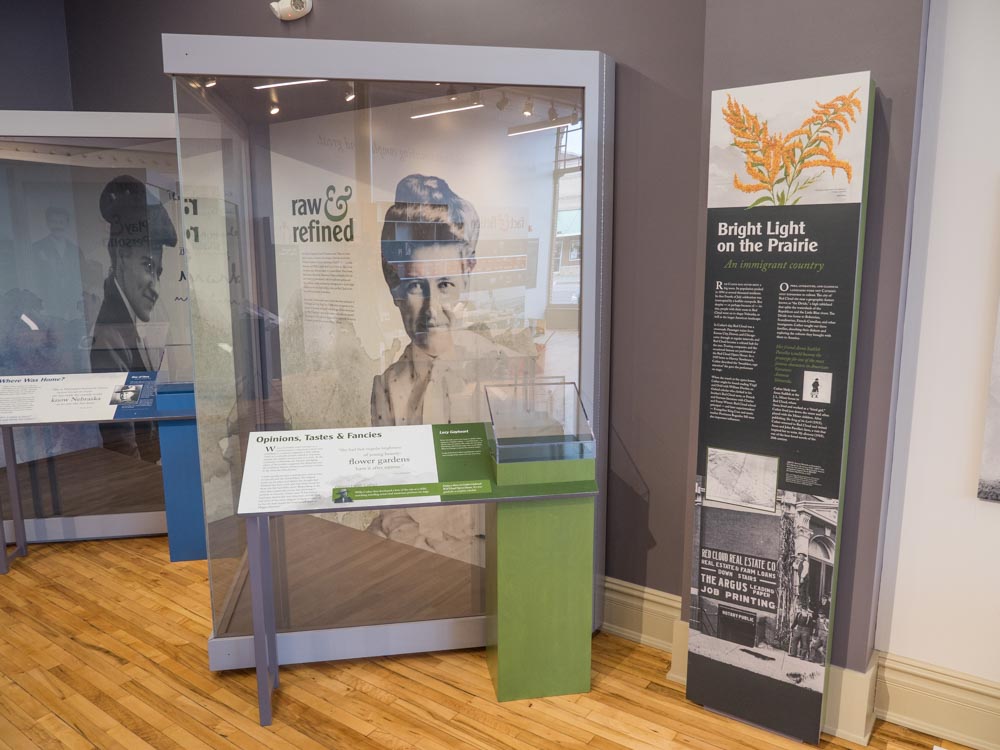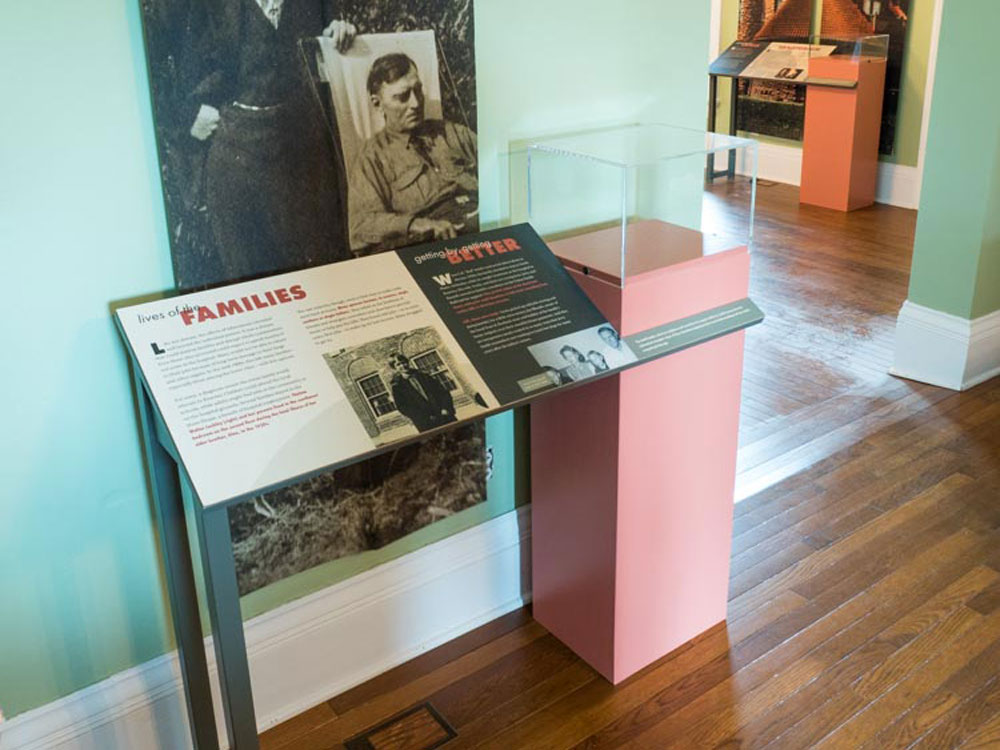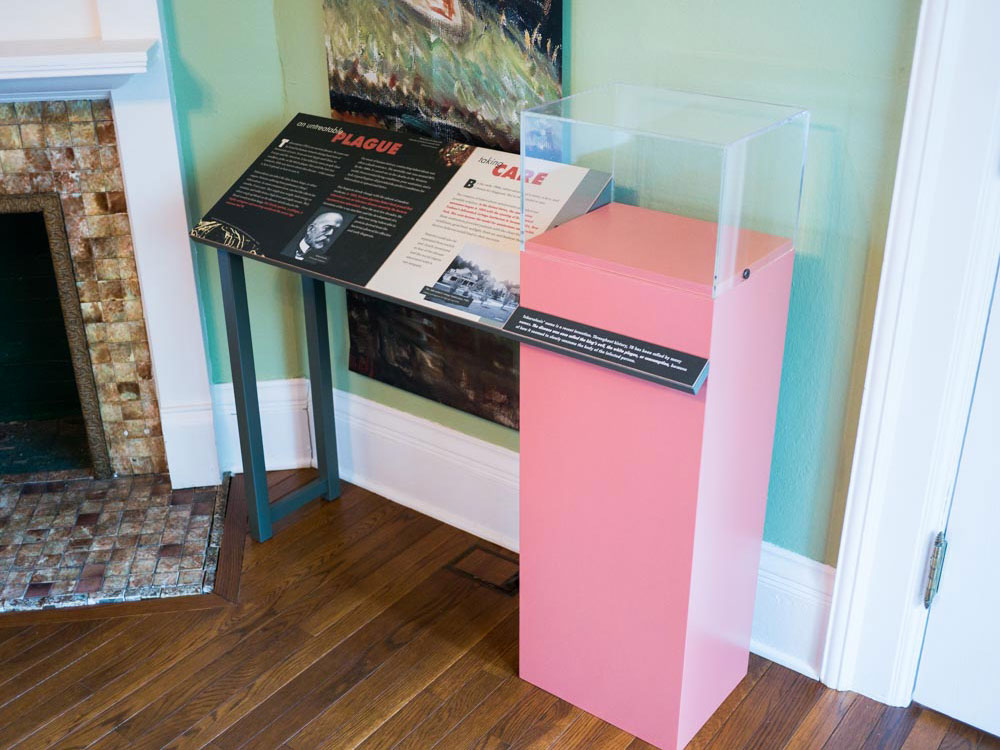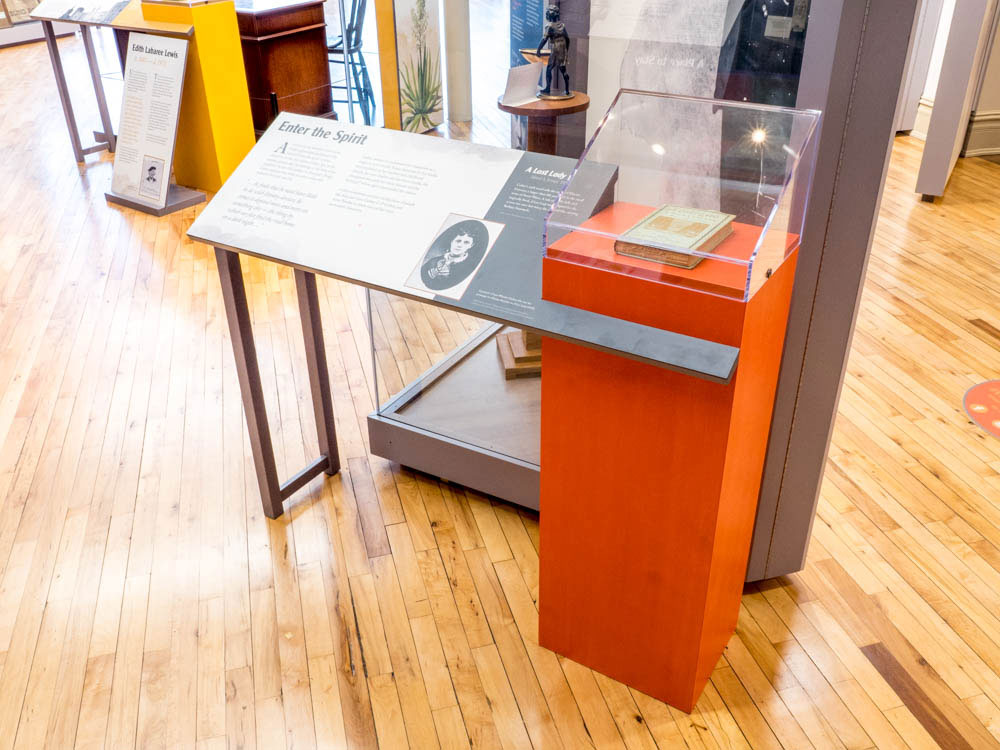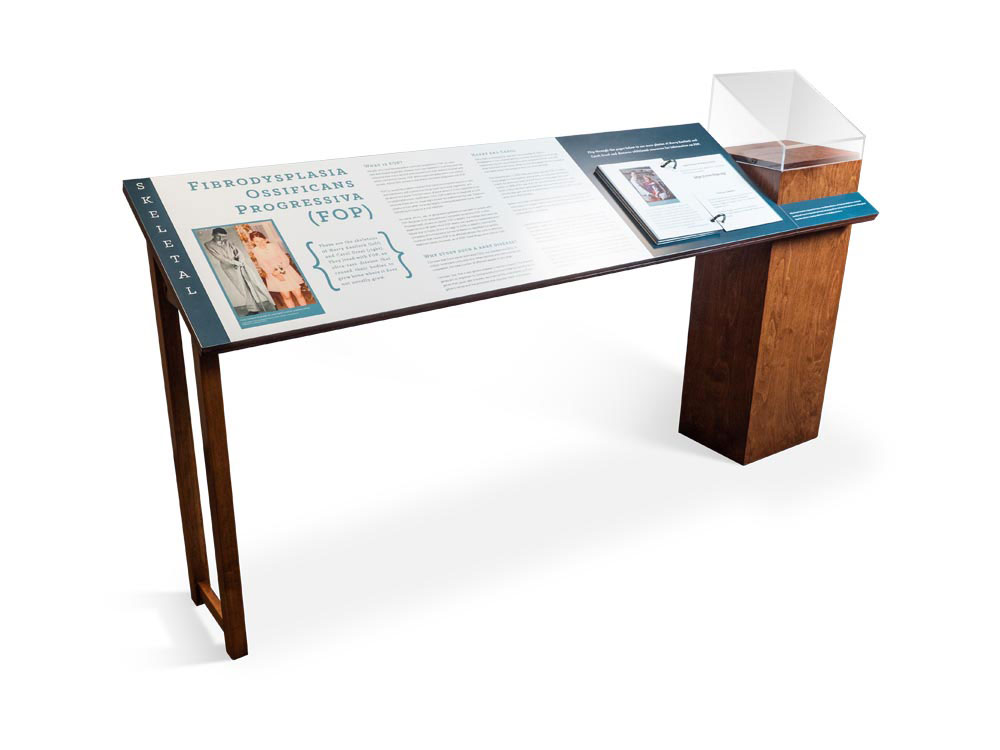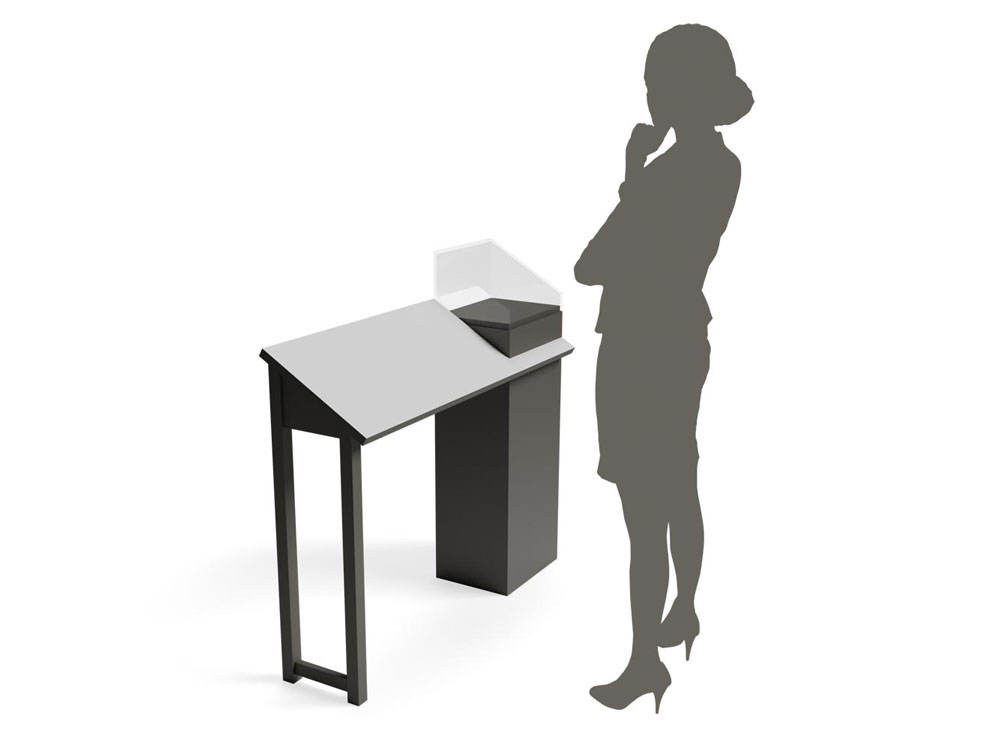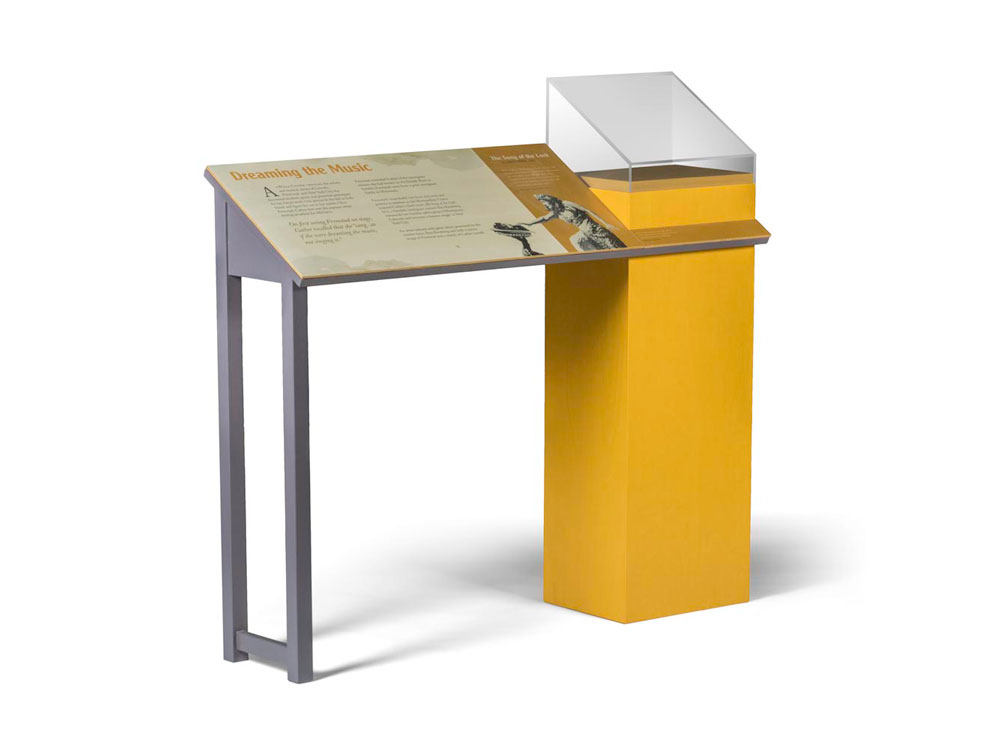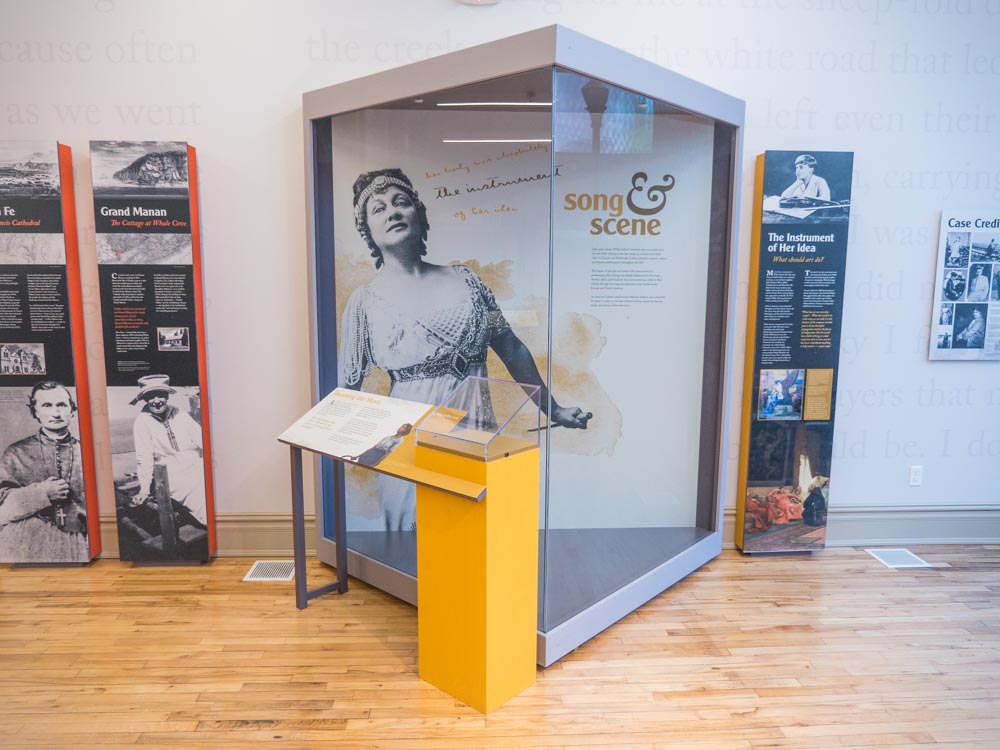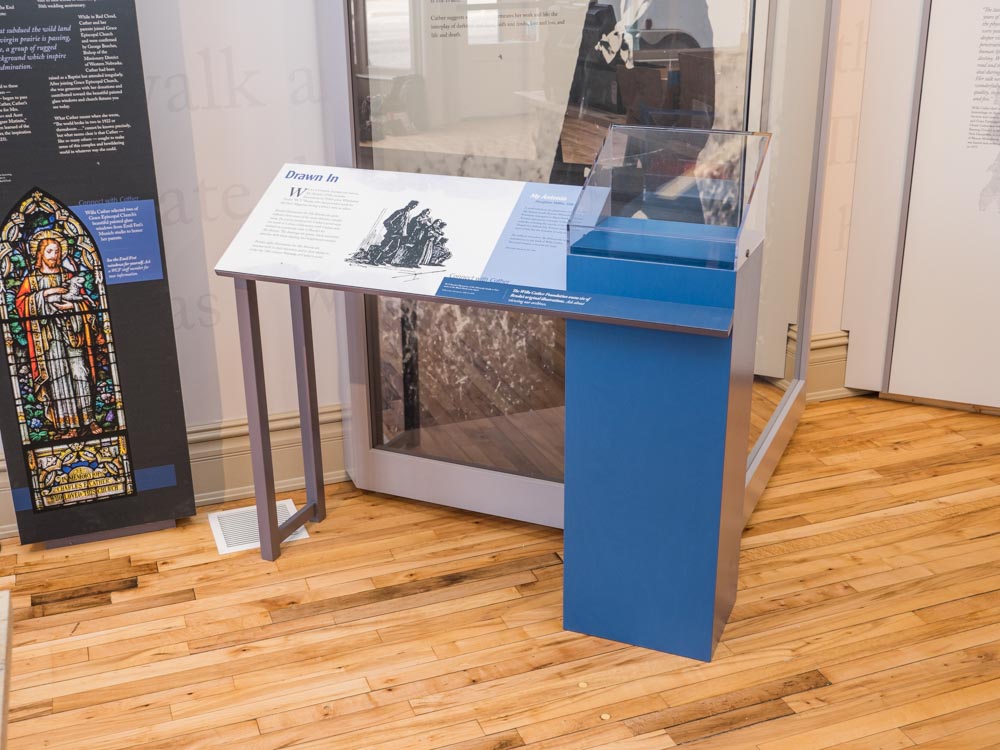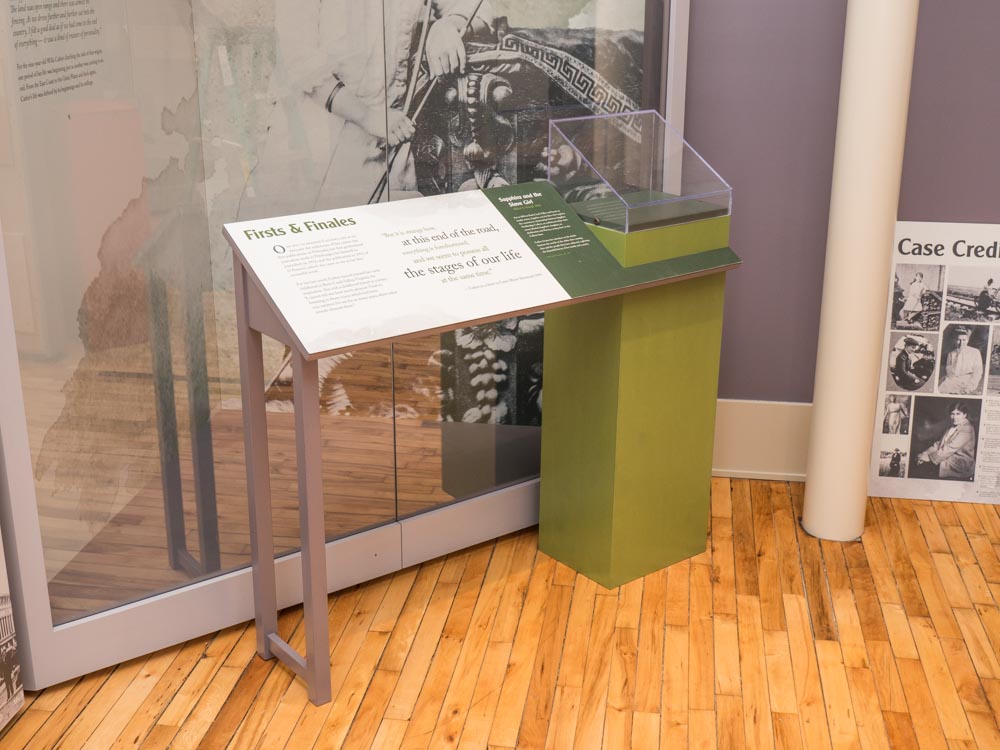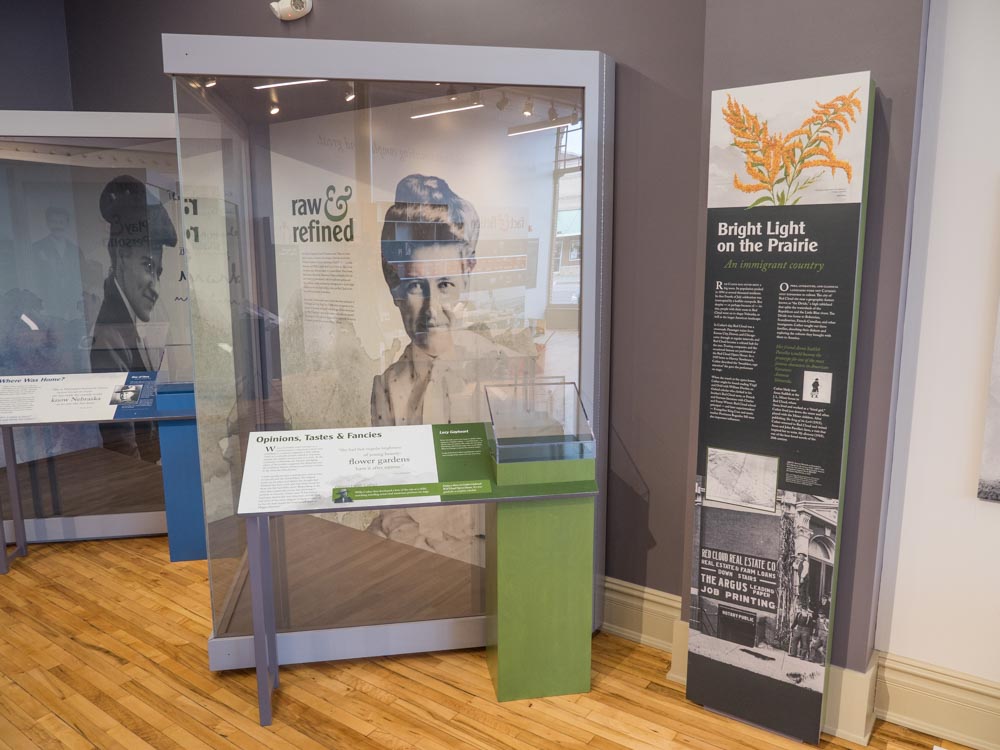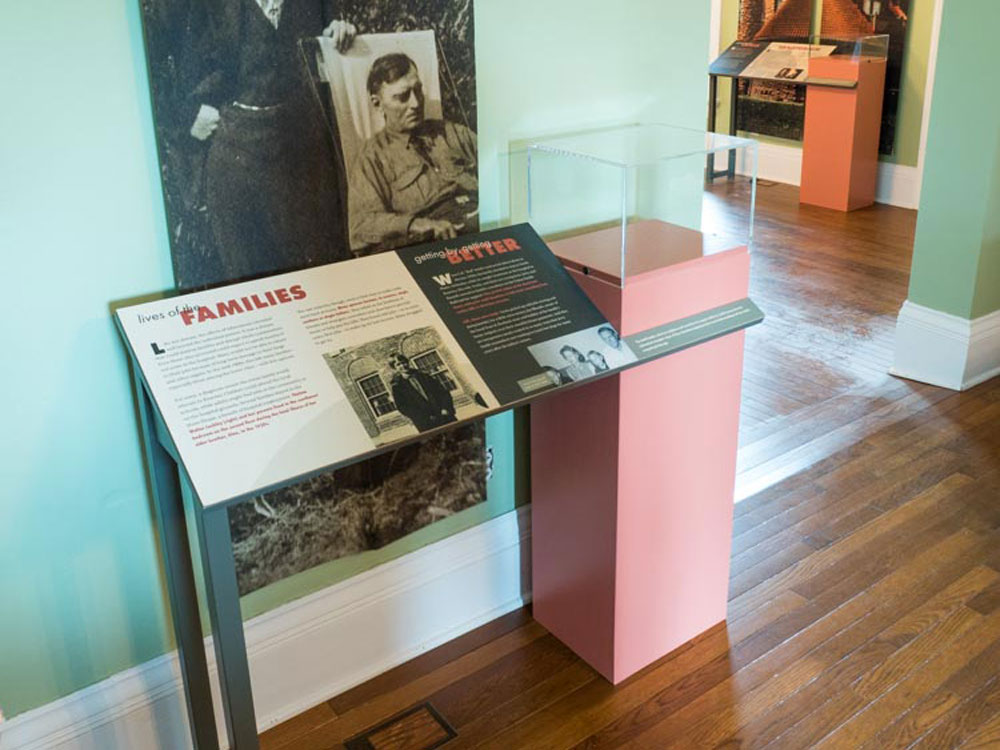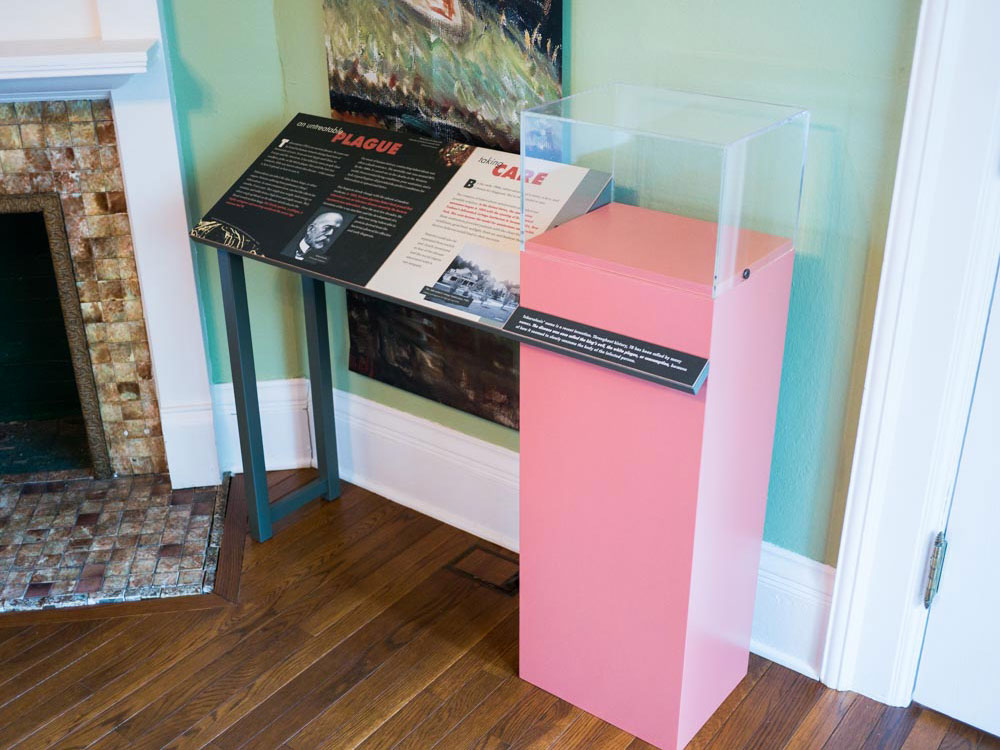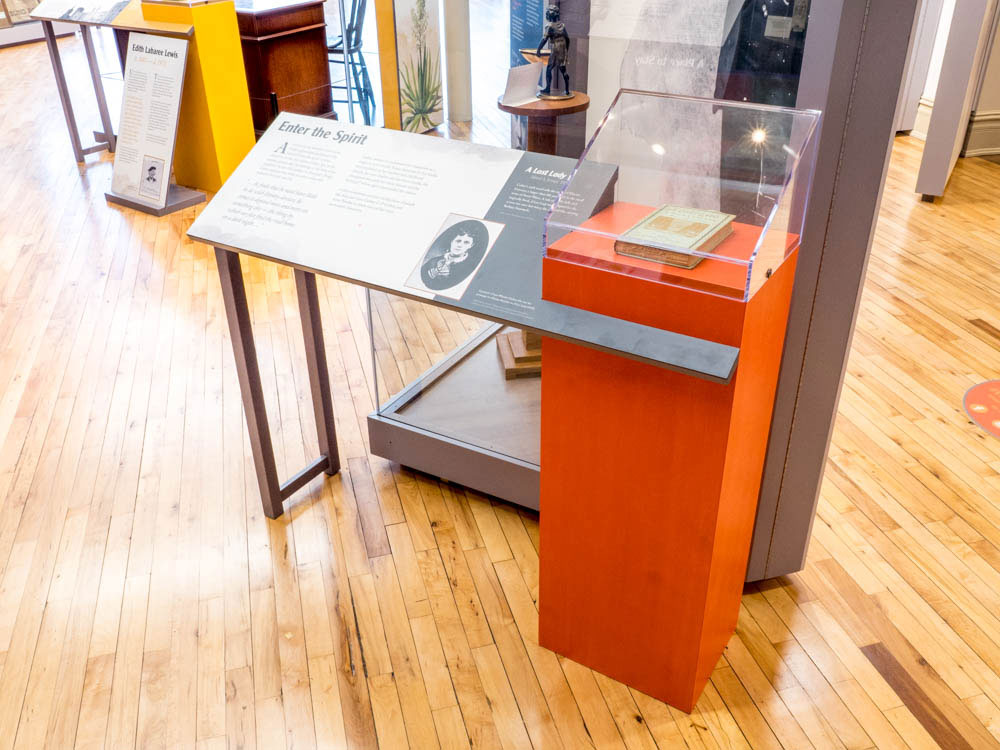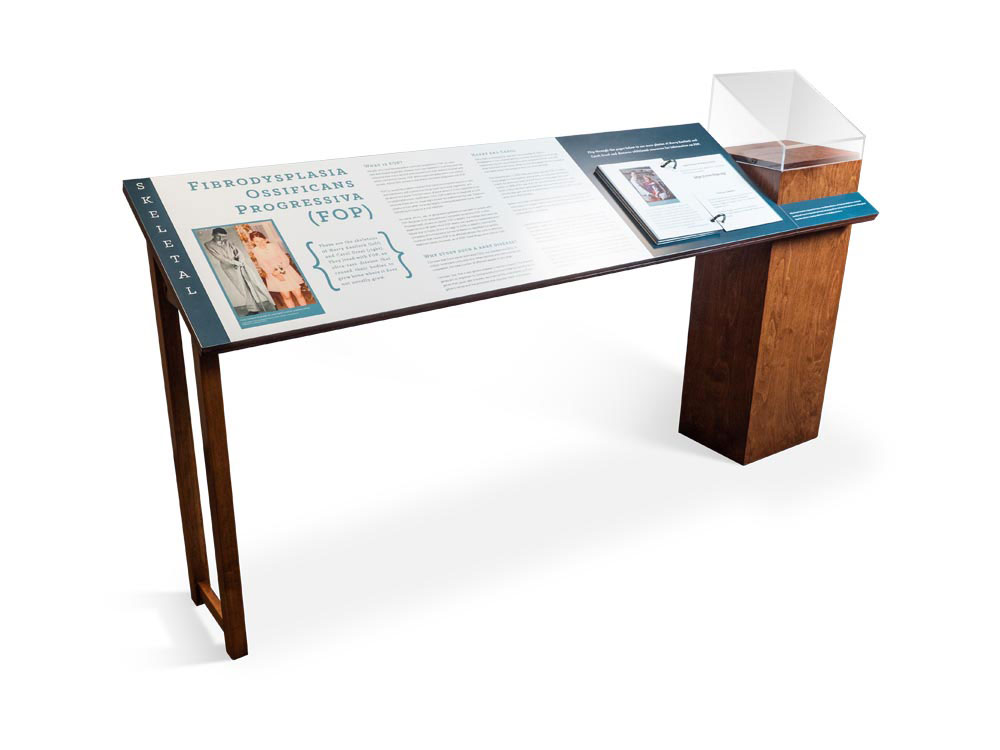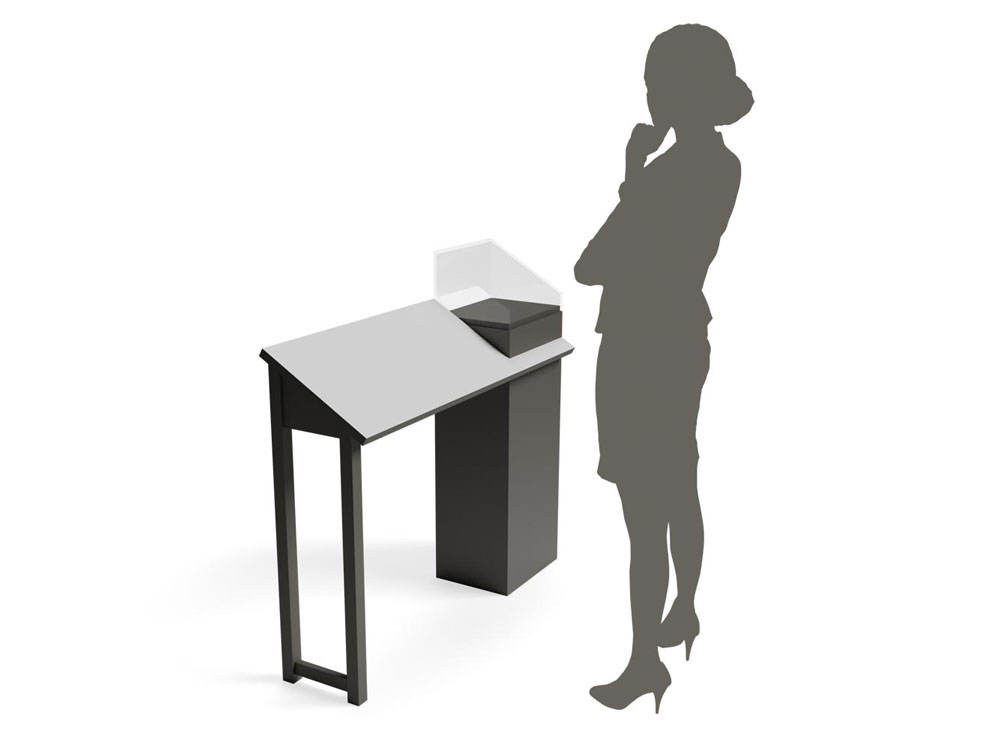 Pedestal Rail
Featuring durable materials, heirloom-quality build, and easy-to-change labels, the Matfield Framework pedestal rail brings artifacts and interpretation close enough to touch.
Birch hardwood legs
Baltic birch rail and pedestal body
Includes 1/4″ acrylic vitrine
Slanted vitrine standard, rectangular vitrines available
We've got just the size you need.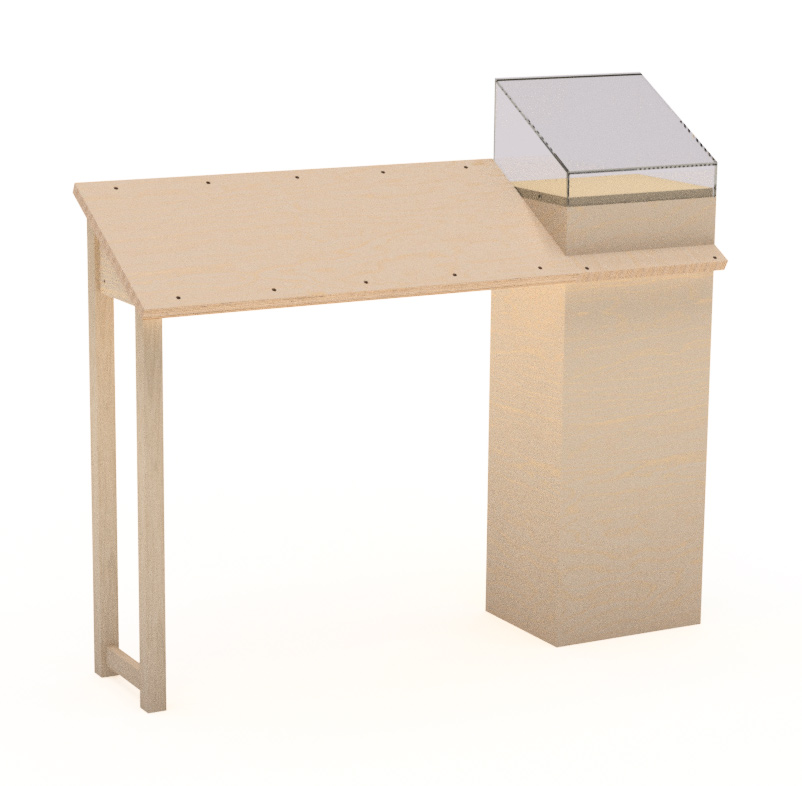 36" Rail Body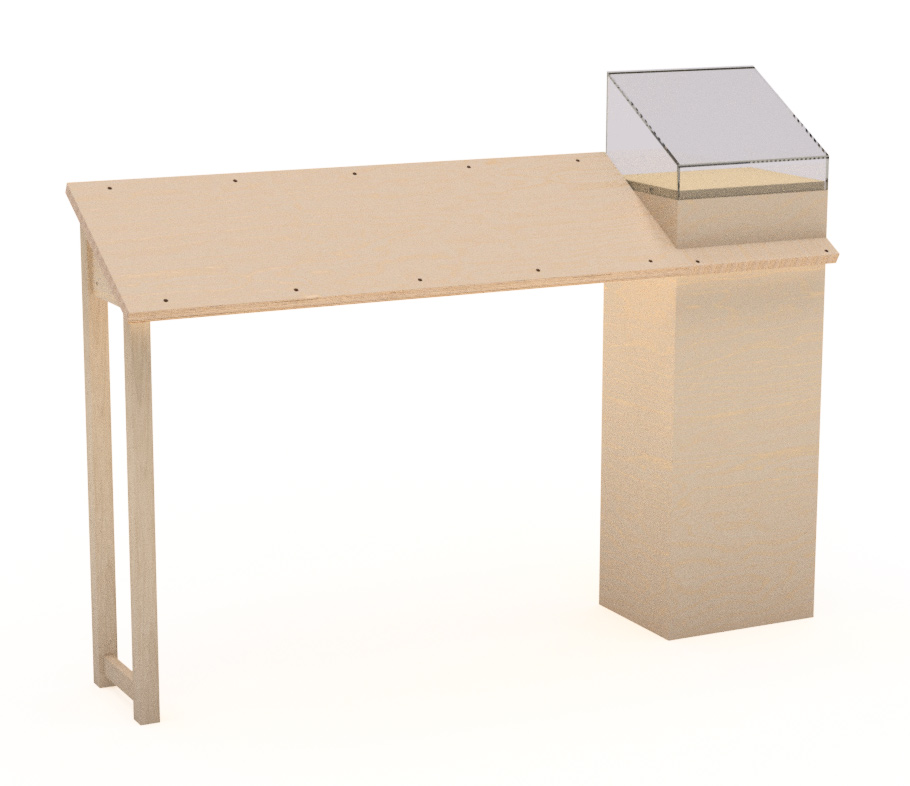 45" Rail Body
most popular size!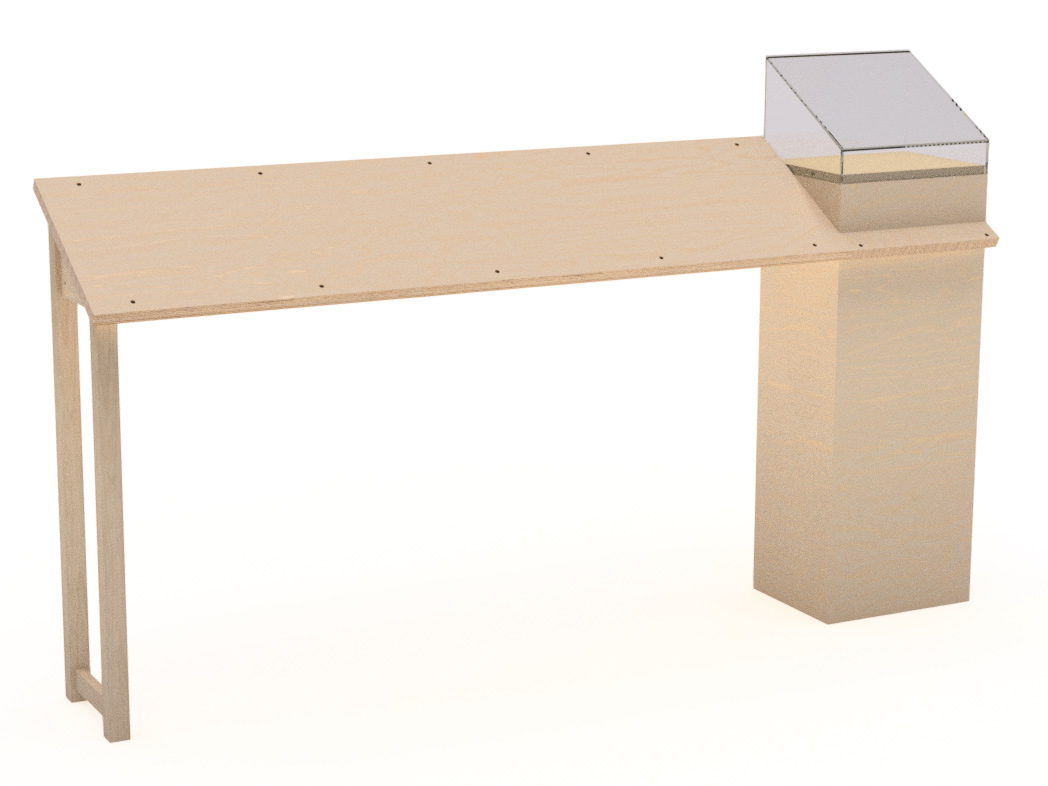 60" Rail Body
Make your Reader Rail interactive with optional flipper panels!
Increase your content space and encourage visitors to engage with your exhibit. Contact us to learn more and we'll help you produce your own.
Ready to design your own Pedestal Rail?
Download our graphics worksheets and get started designing your high-impact pedestal display.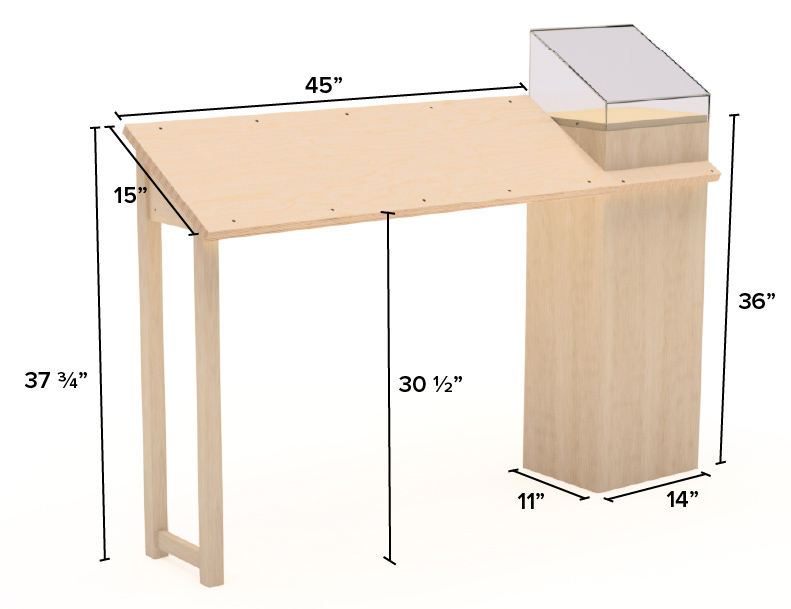 Download both templates:
Pedestal Rail body panel - 45" long

Download body panel worksheet
Pedestal Rail small panel - 14" long

Download small panel worksheet
Case Study
Want to see the Matfield Framework Pedestal Rail in action? Check out this exhibit!
Custom Sizes Available
This product is part of the Matfield Modular Reader Rail System. Other rail body sizes can be used instead of the standard 45" rail.
Custom Finishes Included
Comes with Upland's Signature Finish in your choice of paint color or stain. View finishing options.
Freight Shipping
This item requires freight shipping.
Graphic Designer Available
If you want professional graphic design work for your project, just let us know!