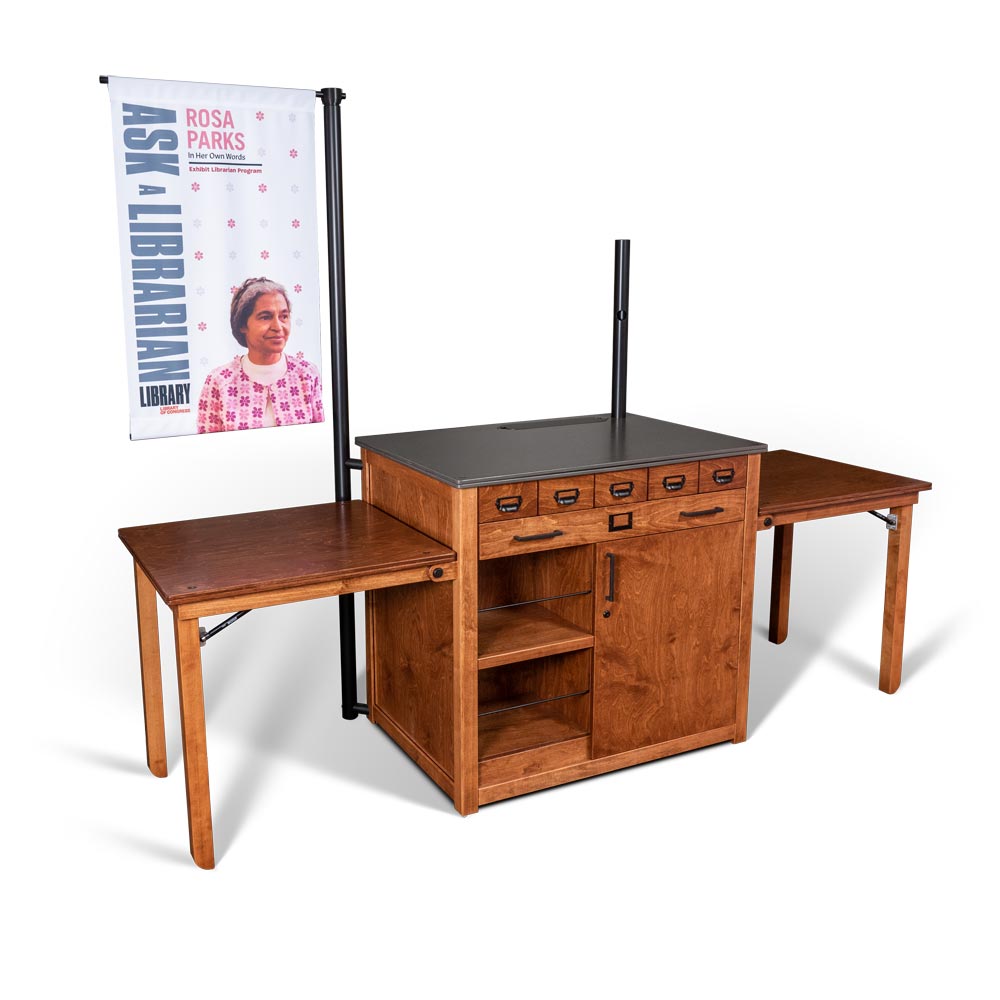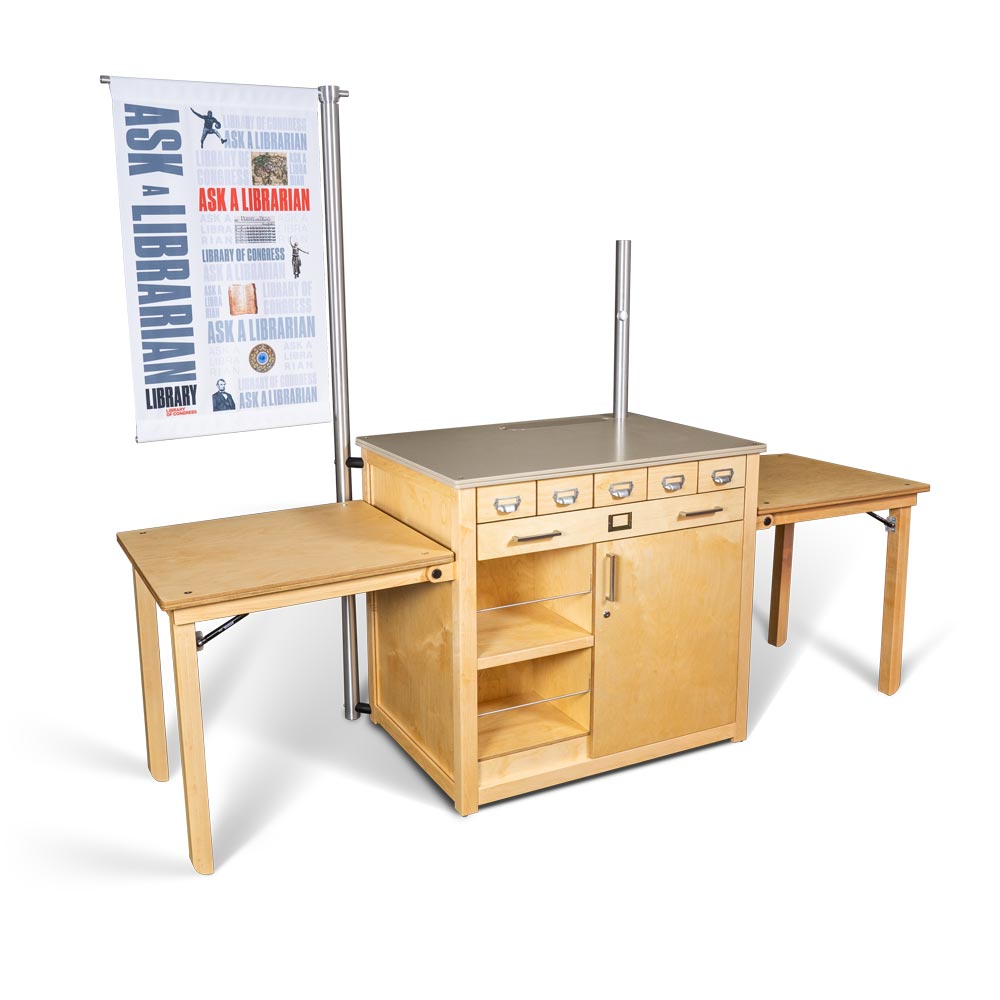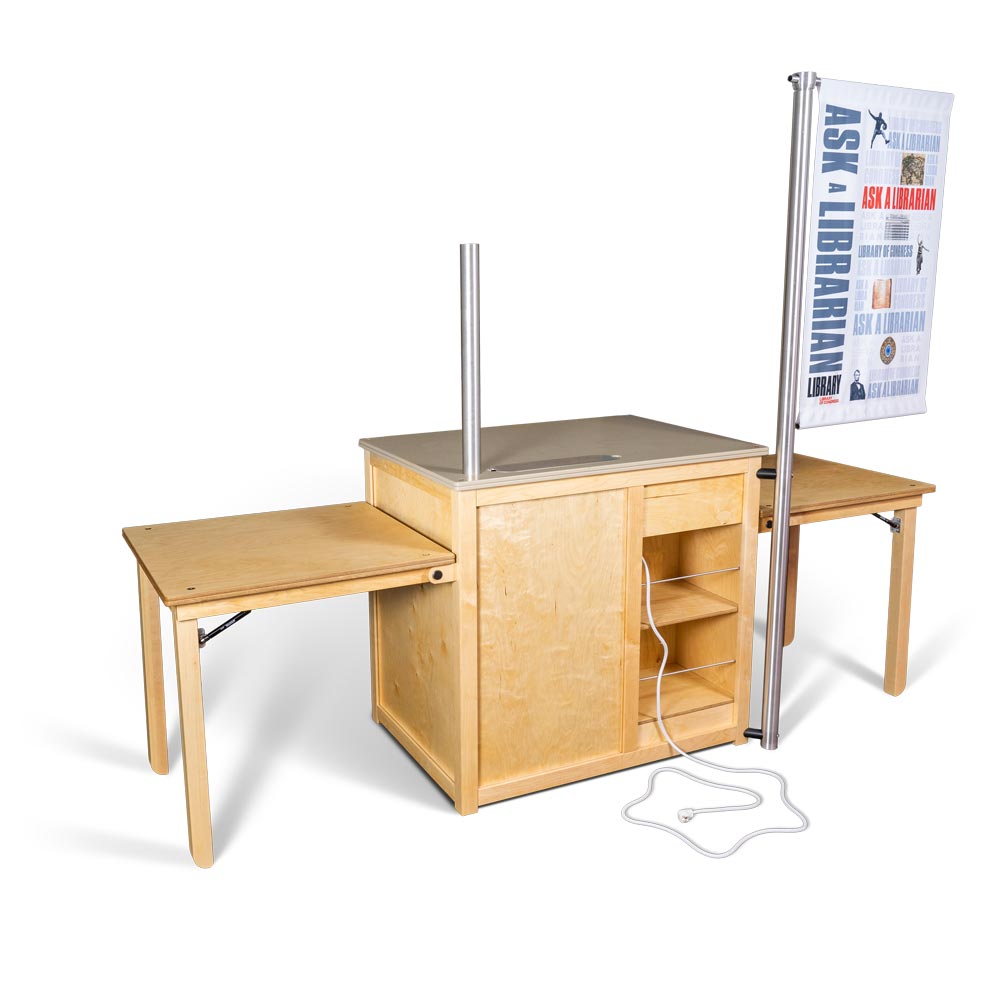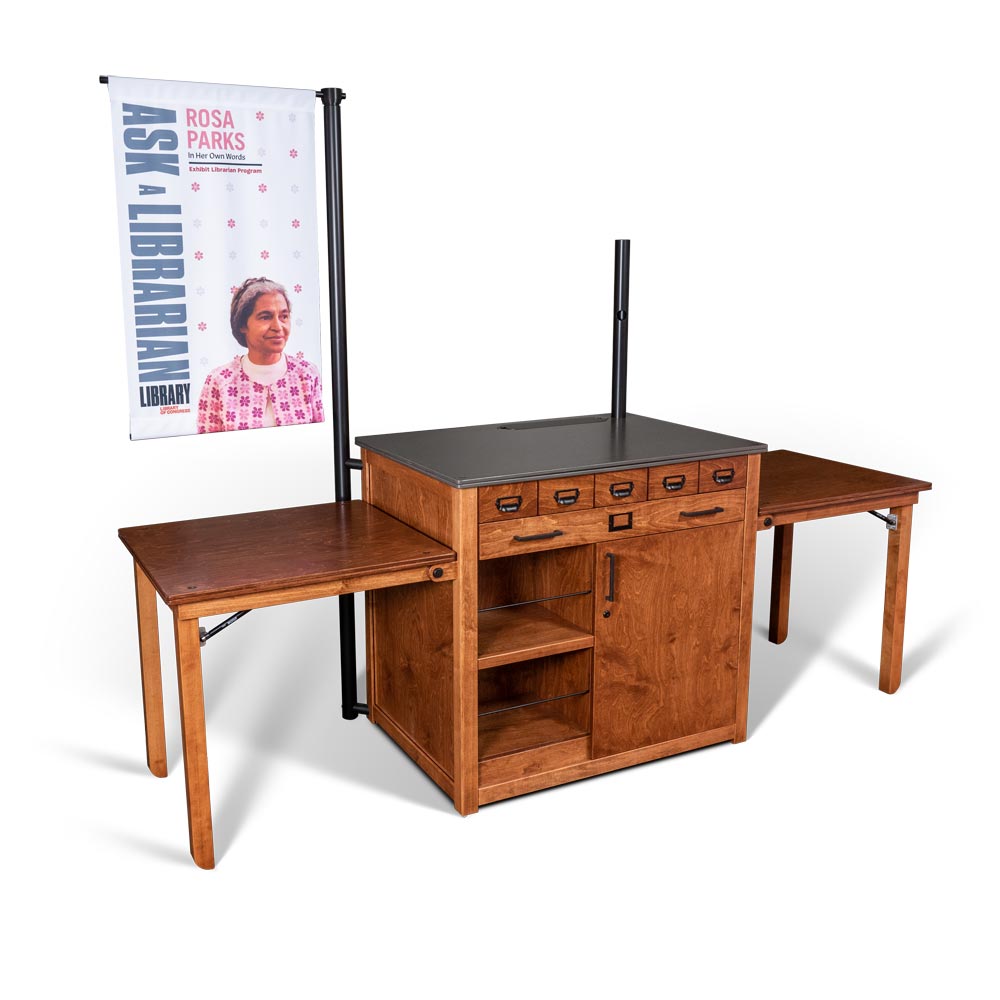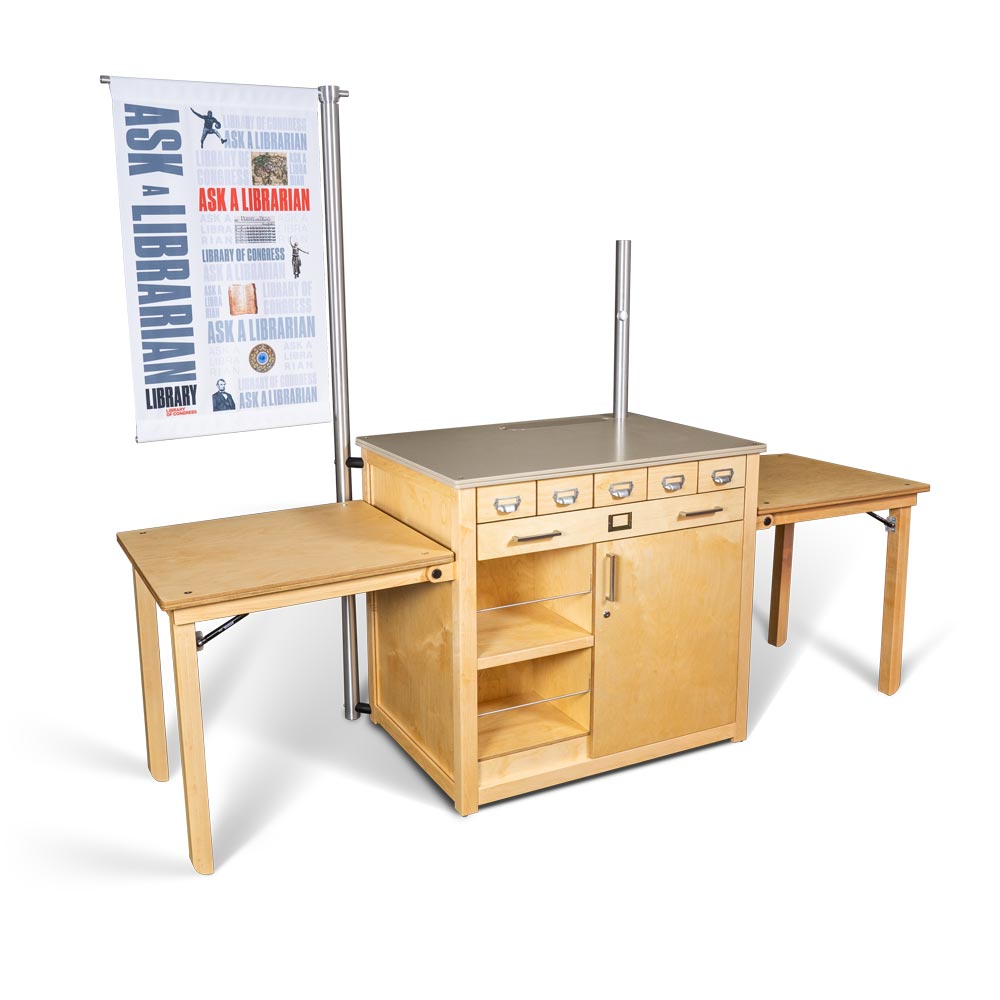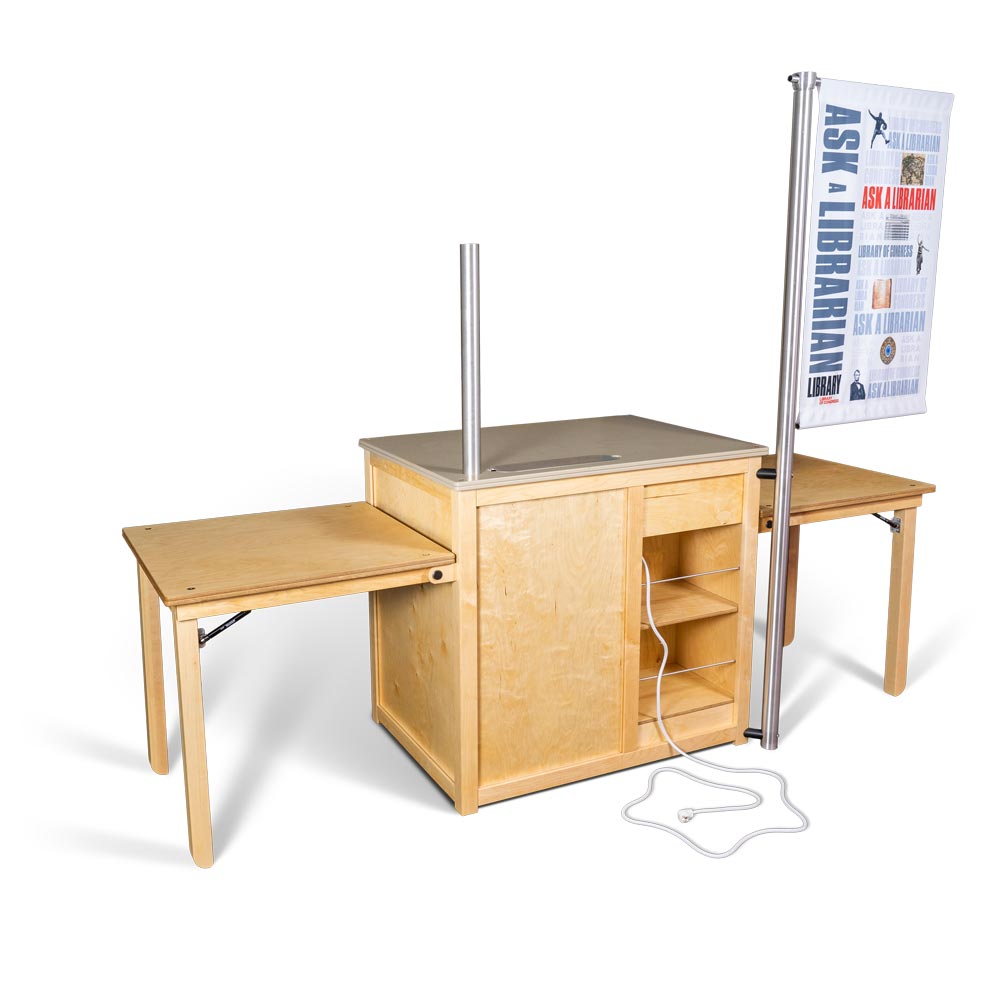 Mobile Research Station
Mobile Research Stations are an elegant alternative to large activity carts with off-road casters and crude design.
Push the cart into place, retract the wheels, and leave this interactive activity unit in place for an hour, a day, or a month.
When you're done, fold up the tables, extend the wheels, and push it to a new location or into storage until next time.
You can buy the cart and add your own graphics, or let us help you every step of the way.
Features
Retractable casters transform the cart from mobile to stationary with the turn of a crank
Includes monitor support post (does not come with monitor or mounting bracket)
Integrated power cord and hidden cord storage
Fabric banner post and swivel
Lockable drawers for artifact mounting or card catalog
Lockable cabinet for docent material storage
Tables fold down for transport
Corners and ends are fashioned from solid birch
Wheel lifting mechanisms and banner mounting systems are made of lightweight aluminum and high quality steel for unbeatable durability
Retractable Wheels
Our Mobile Research Stations feature the same retractable wheels as Story Carts--the wheels extend for movement but disappear for display.
So you get mobility to rearrange easily when needed, but elegant looking furniture when on display.
Note that the Mobile Research Stations are best used within a single building. They're not designed to be used outdoors or taken from venue to venue easily. Some of our other products are better suited to traveling displays.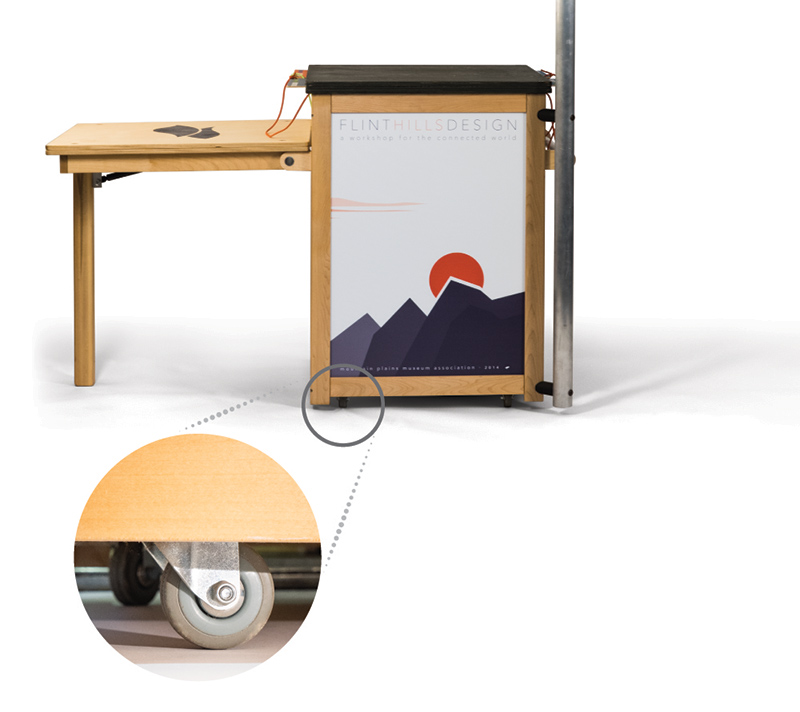 Easily position your banner
Each Mobile Research Station includes a round banner leveler that makes it easy to position the banner and to dial in the banner hang angle.
Custom Finishes Included
Comes with Upland's Signature Finish in your choice of paint color or stain. View finishing options.
Freight Shipping
This item requires freight shipping.
Graphic Designer Available
If you want professional graphic design work for your project, just let us know!