Modular Reader Rails
A customizable hardwood reader rail system.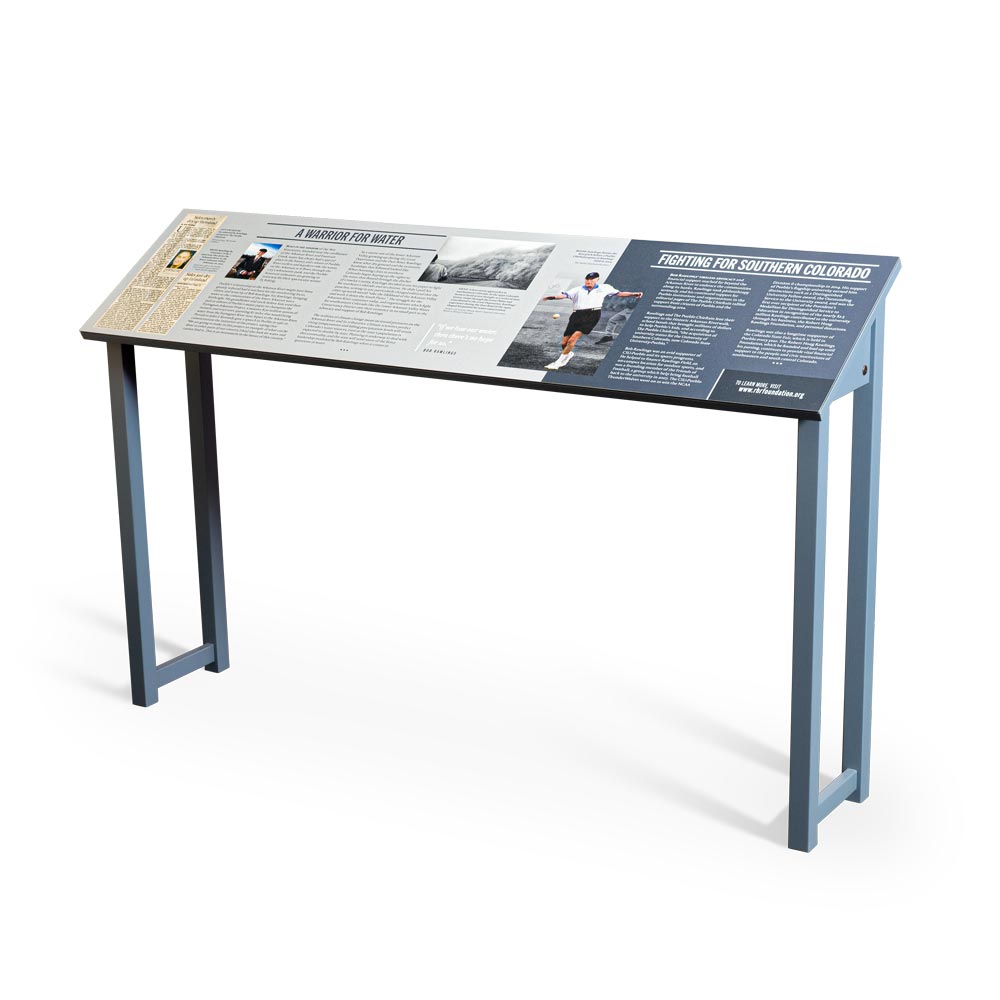 60" Reader Rail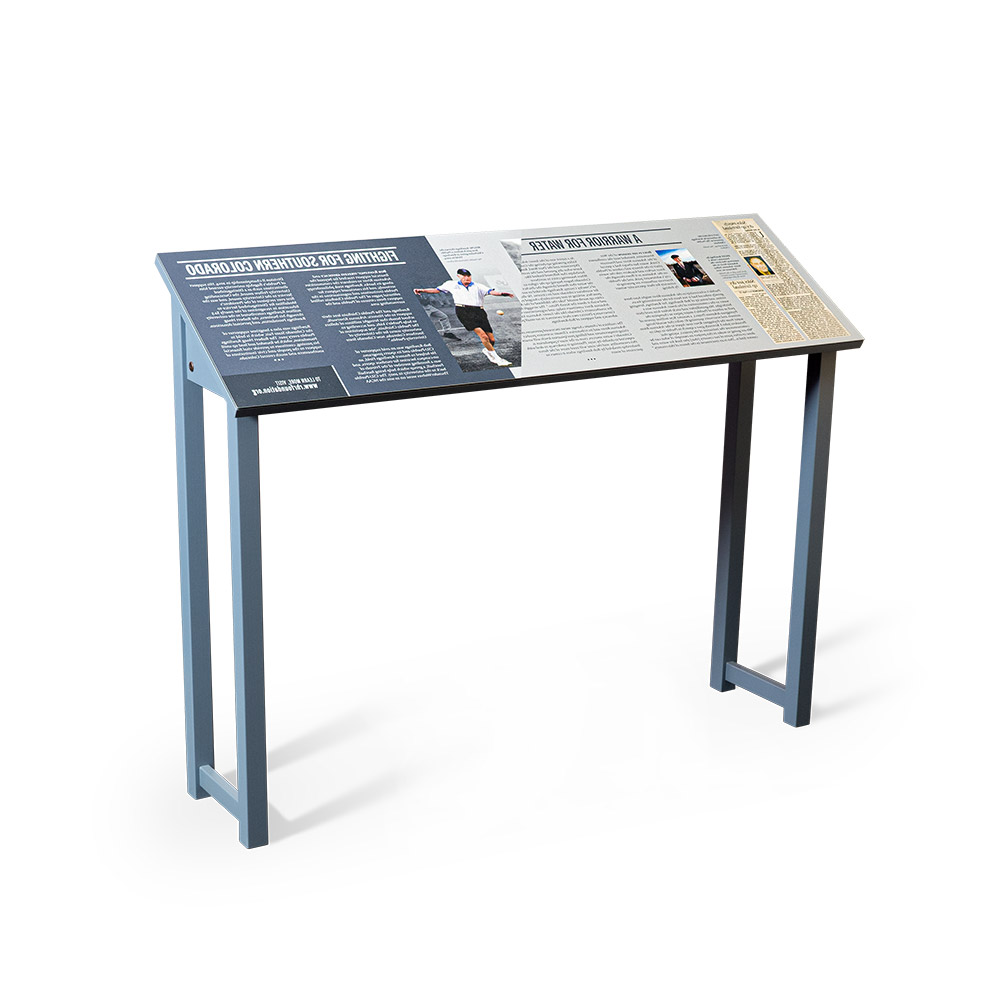 45" Reader Rail
Our heirloom-quality reader rails made of solid wood add a warm, inviting touch to galleries.
The modular design allows you to combine two or more rails to create the perfect size and shape for your exhibit.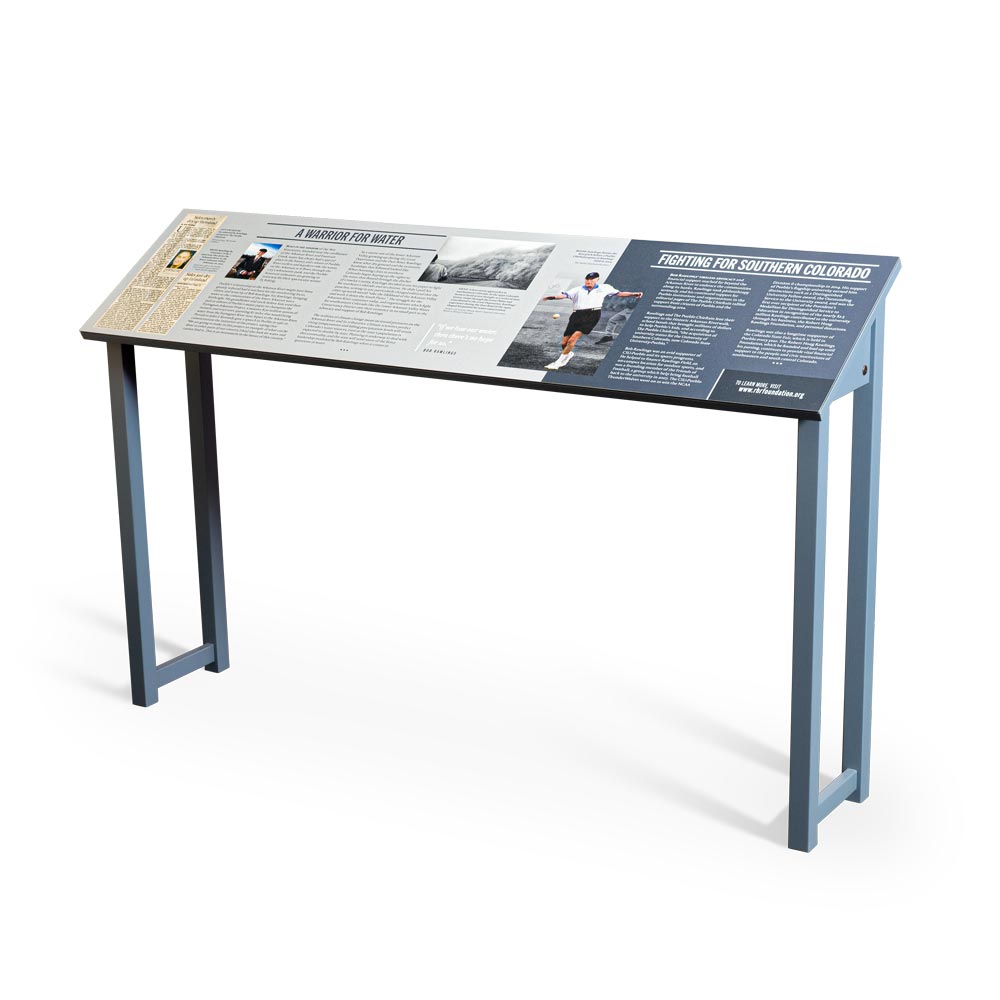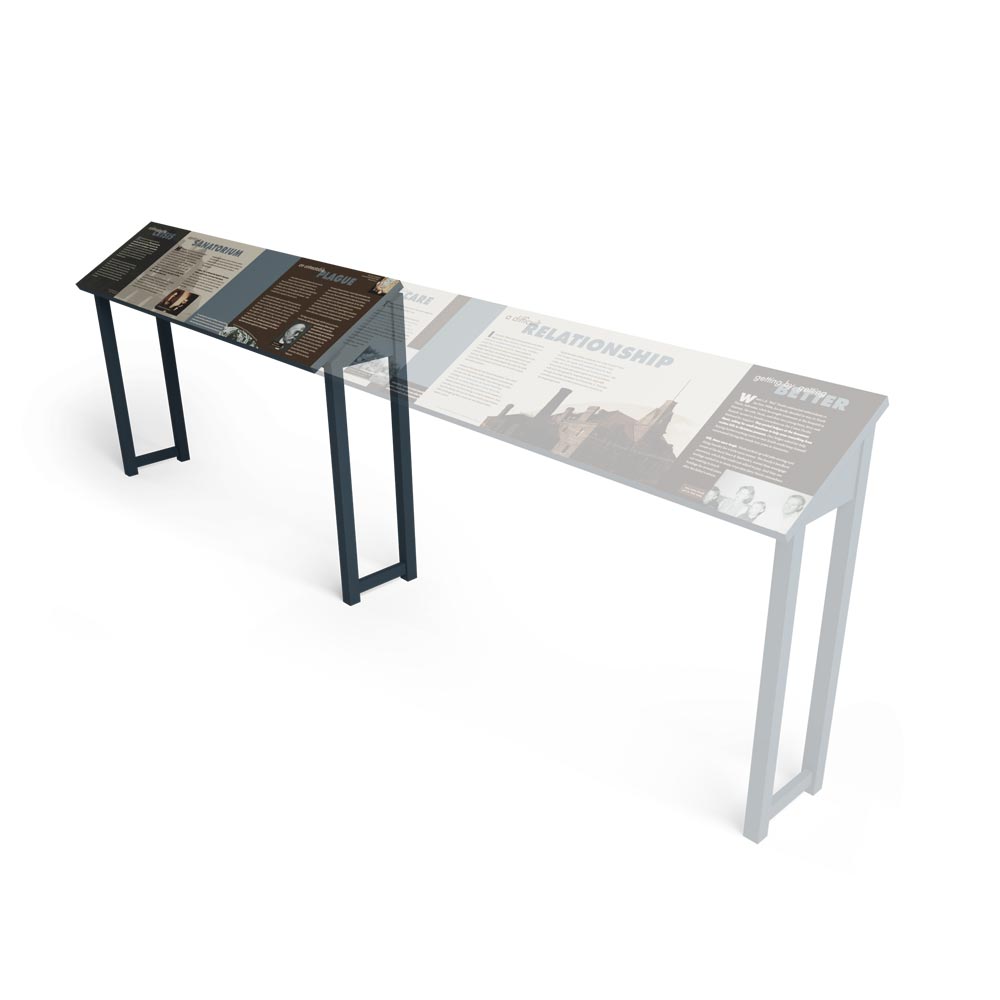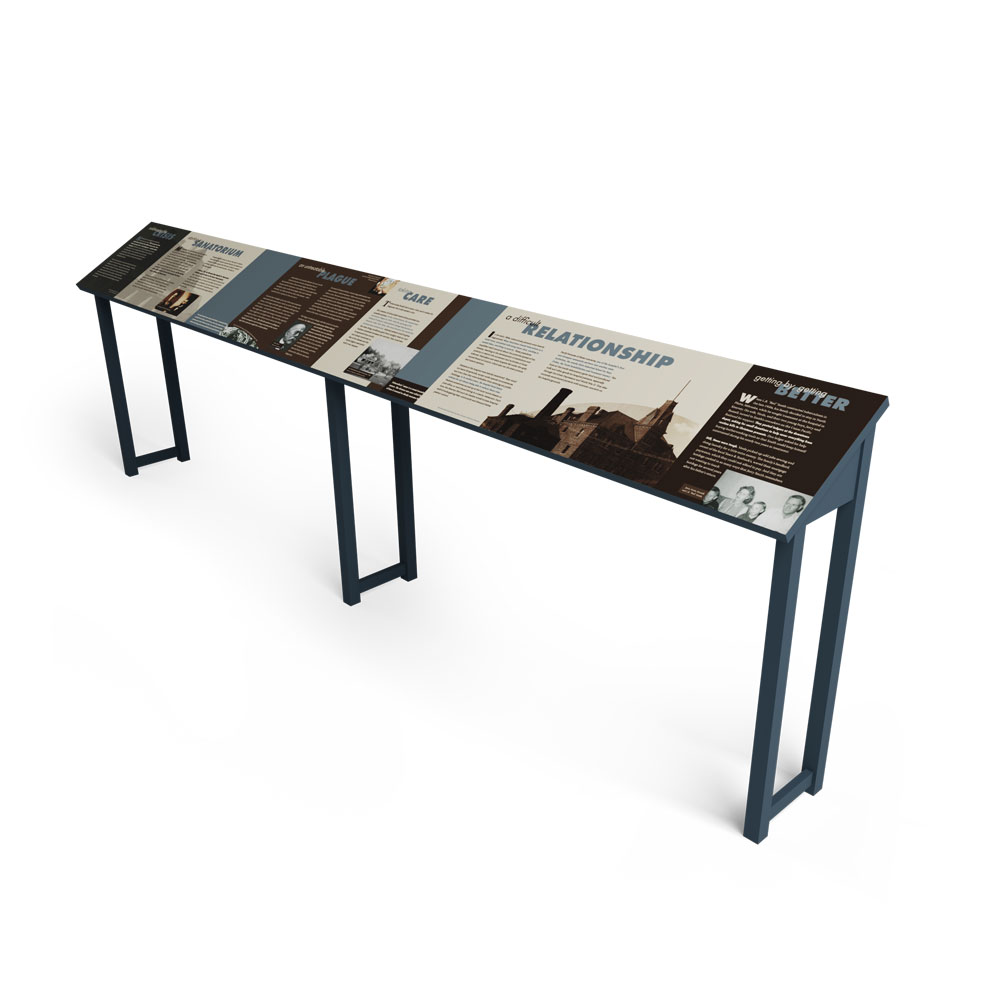 Specs
Materials
Legs: solid birch hardwood with mortise-and-tenon joints
Rail bodies: Baltic birch plywood
Length
45" or 60"
Height
30 1/2" at front
37 3/4" at back
Graphics depth
15"
Finish
includes Upland Signature Finish in your choice of color


unfinished rails available - reduces cost $125 / rail

Graphics
not included in base price


available to purchase through Upland for additional fee

Components included
1 - rail body
2 - leg units
1 - graphics backer
Hardware included
1 - 5/32 hex wrench
6 - 1/4x20 40mm connector bolts
6 - 1/4x20 joint connector nuts
10 - 1/4x20 23mm connector bolts
Shipping weight
60 lbs; ships via FedEx Ground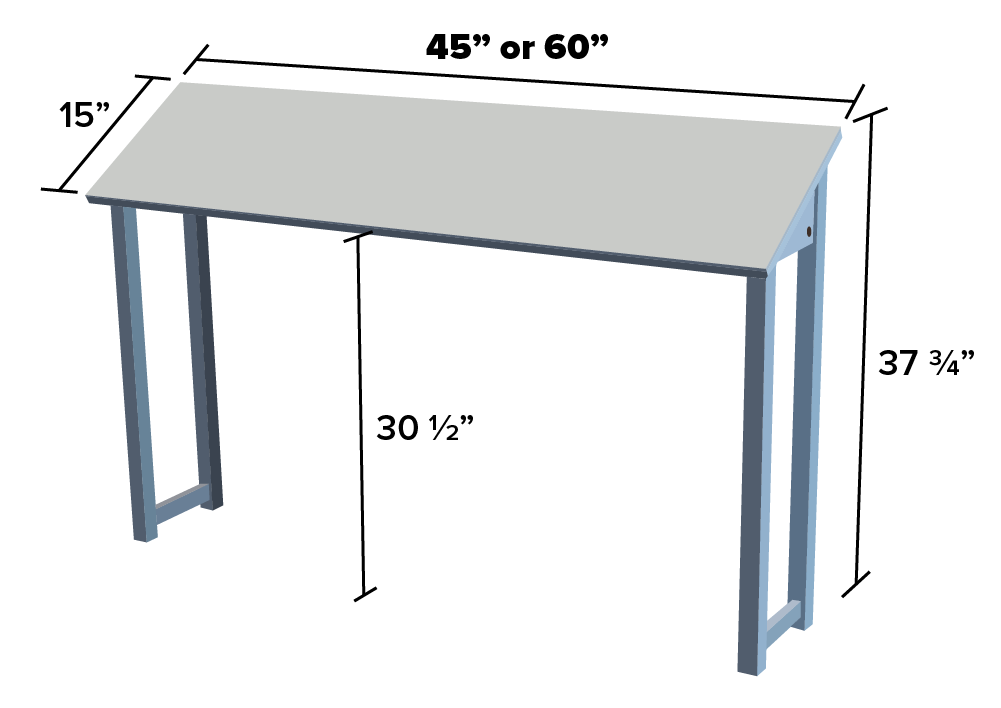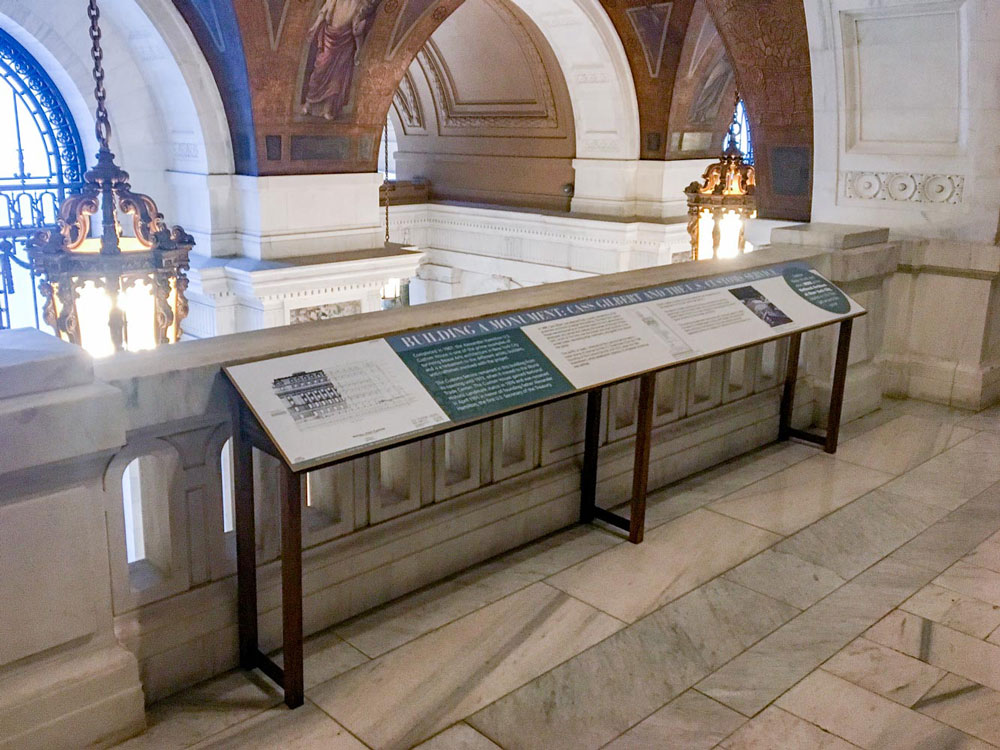 Case Study
---
Upland's Modular Reader Rails on display at
the National Archives

in New York City.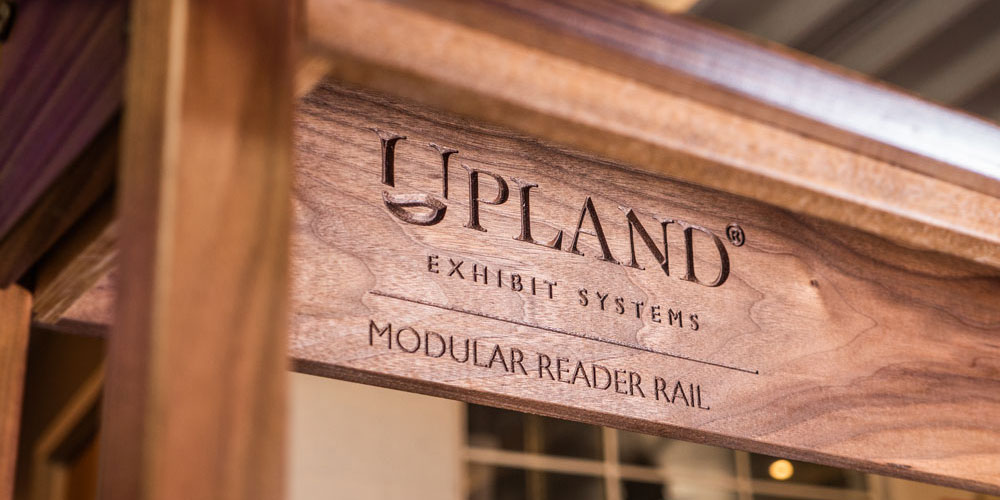 Features solid walnut upgrade.
Custom Sizes Available
This product can be customized to your desired size.
Alternative Woods Available
This product can be made from a different species of hardwood.
Custom Finishes Included
Comes with Upland's Signature Finish in your choice of paint color or stain. View finishing options.
Shipping
This item ships inexpensively via UPS or FedEx!
Graphic Designer Available
If you want professional graphic design work for your project, just let us know!