FHD 2021 Week 32
Solid week. Here are the highlights…
---
Liggett installation complete
Mark, Dan, and Jocelyn wrapped up the installation at the M.T. Liggett Visitor Center. I'm excited to see it, and will share more photos once the space is open to the public.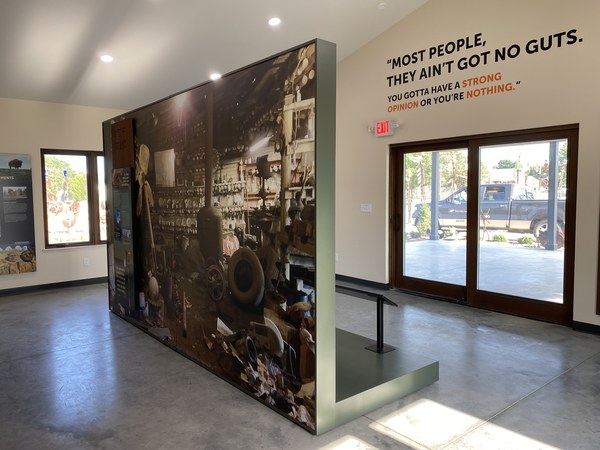 The weathering steel elements are new for us–and quite striking. I'm especially fond of the contrast between the powder coat and rusted steel look for the exterior signage.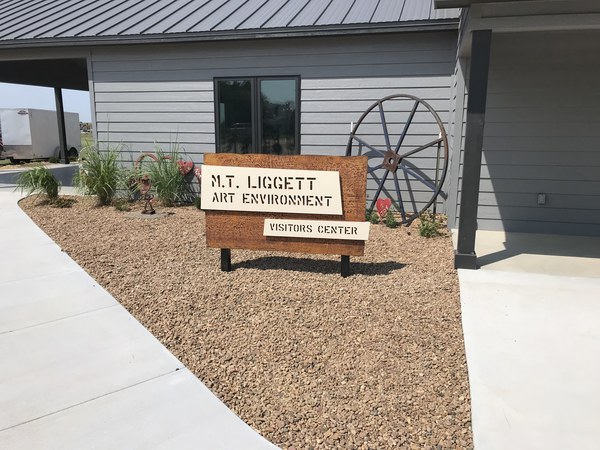 I'm also excited to see some of the interviews on the final a/v unit Graham wrapped up this week.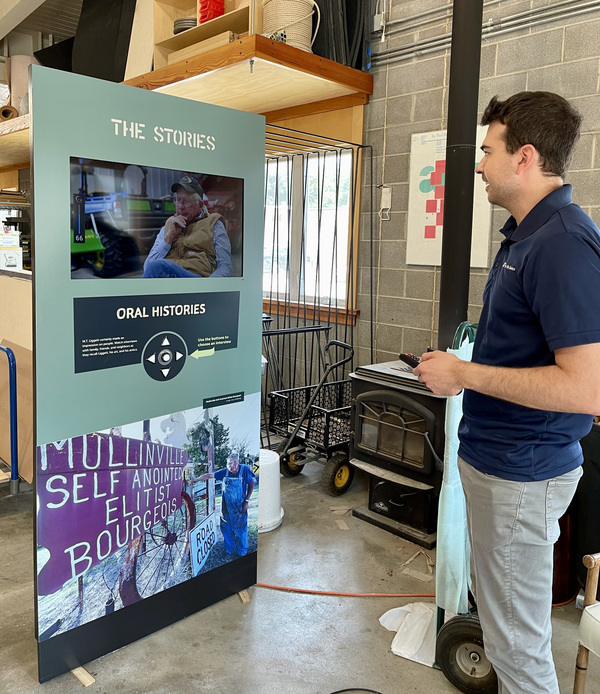 First production run - flat pack reader rails
Jocelyn got most of the way through our first production run of the new flat pack reader rail product. We should be receiving graphics back for this first set of rails sometime next week, so we'll get a chance to see these on display shortly!
Initial interest in this product has been strong, so we need to get it up and available for purchase on the Upland website soon.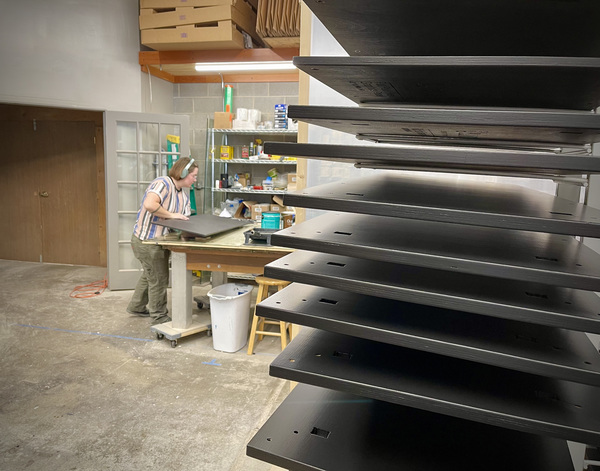 Linotype Island
Anthony designed a cool island to display and intepret a Linotype machine and a few other printing-related objects.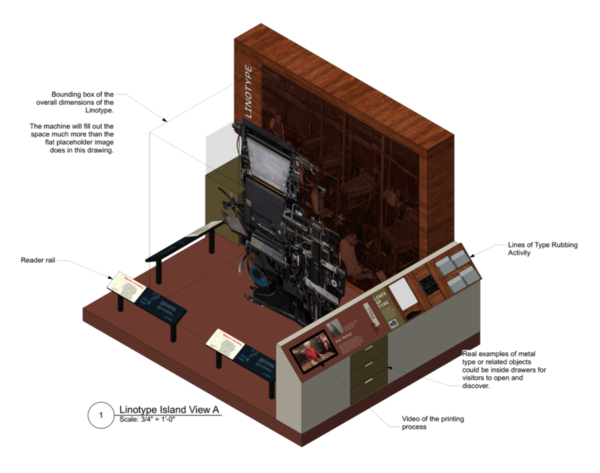 He also designed a really cool madlib-esque interactive to go along with the interpretation. I think this one will be quite fun for visitors if it makes it into the final design.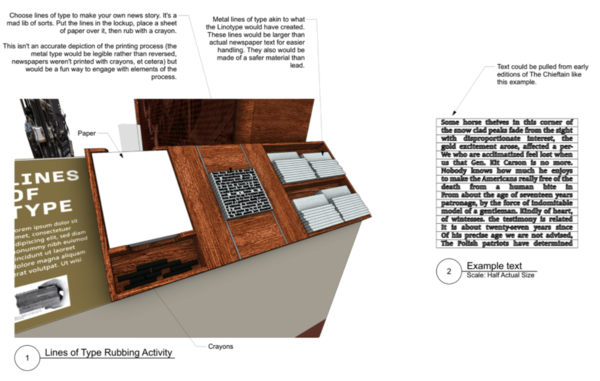 Atomic Alert back from Boston
Isaac brought the Atomic Alert traveling exhibit back from Boston this week. Unfortunately this one is going back into storage for a bit as we don't have another venue scheduled for it at the moment. But it sounds like it was quite a hit at the last couple venues, so I expect we'll get it back out on the road before too long…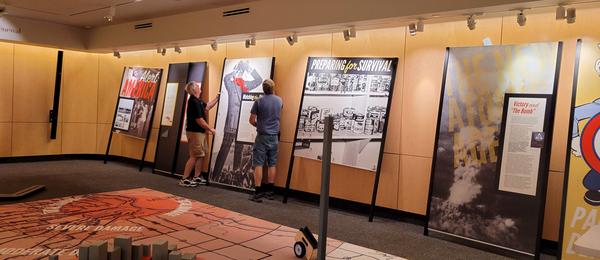 Heritage Gallery
Graham pretty much wrapped up the graphic design for improvements to the Penrose Heritage Museum. The labels are clean and bold. I'm anxious to see them in person once they're incorporated into the new displays: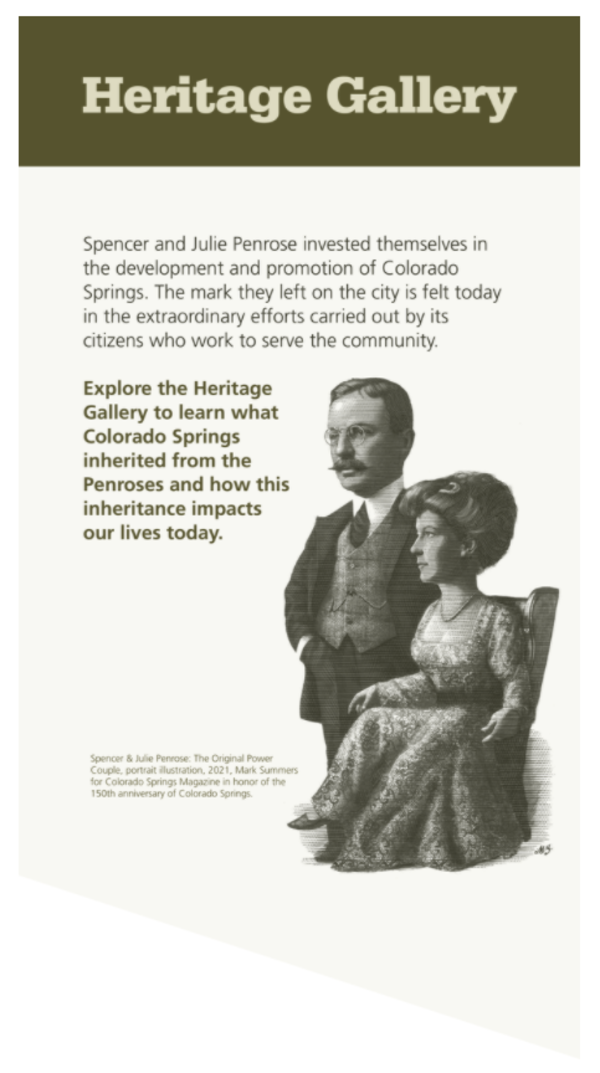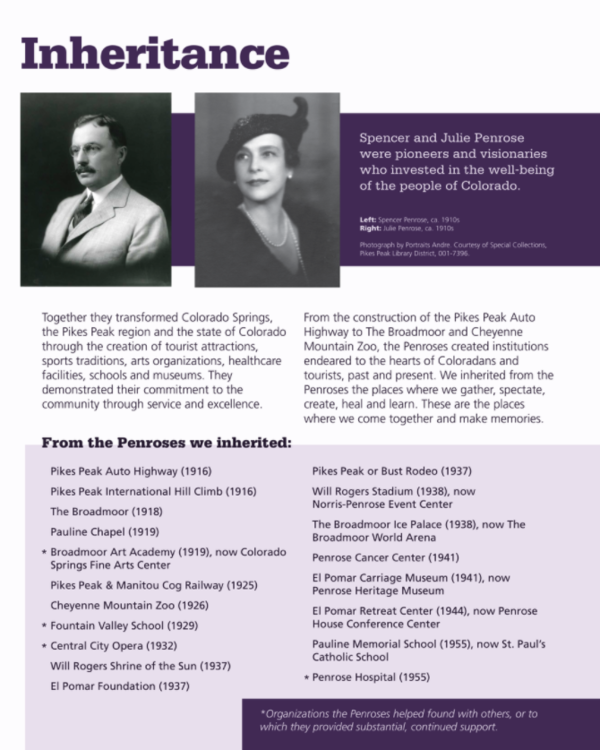 Beecher's Bibles
Dan made one of the final elements for the John Brown traveling exhibit this week. It's a simple crate used to illustrate the story of the abolitionist preacher who promoted using Sharps rifles in the fight against slavery.
We'll wrap up the paint and graphics in the next week or two. But I think Dan had fun making a simple crate out of pine and square nails–that's not exactly our go-to product material or method!!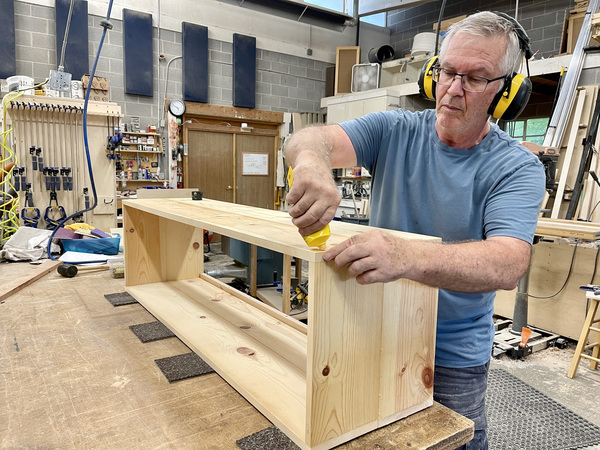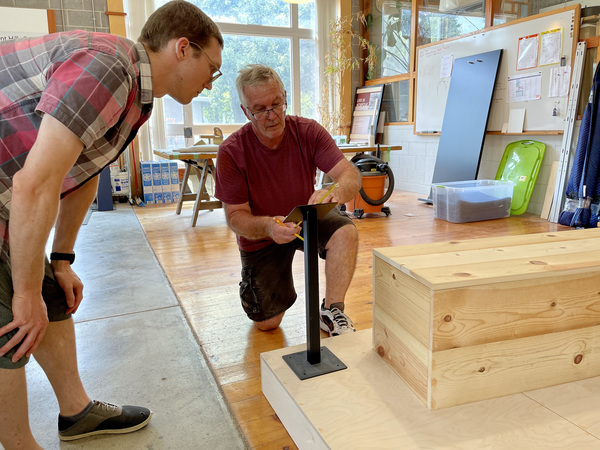 CNC tune-up
After last week's CNC issues, Isaac opted to give the machine a little tune-up. I can't tell you how refreshing it is to get cuts this clean again.
Parts that come off looking this good hardly even need to be sanded! Less time sanding means lower prices on Upland products. That's a win-win.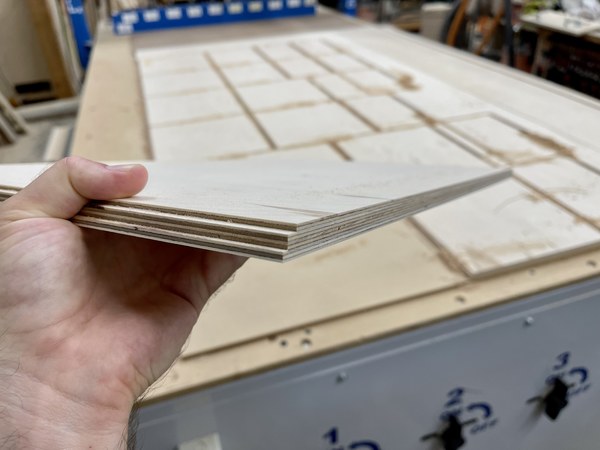 Get these updates weekly via email!
- explore past weeks -
2023
2022
--- Flint Hills Design ---
2021
"I thoroughly enjoy getting the emails that, in a short, succinct way, clearly give an overview of the projects you are working on.

I like how you enjoy the highs of the job and let us know about the lows, which everyone has, so it's relatable.

I know it must take time to do this weekly digest, but it's one of the highlights of my day when I get to read it. Thank you and carry on!"

- Wendee