Upland Org Chart
We're a small, close-knit team that works together to build as many awesome projects and products as we can devote ourselves to.
Right now many of us wear multiple hats. But we'd like to change that.
Want to join our team? Let us know how you'd see yourself fitting in to our org chart!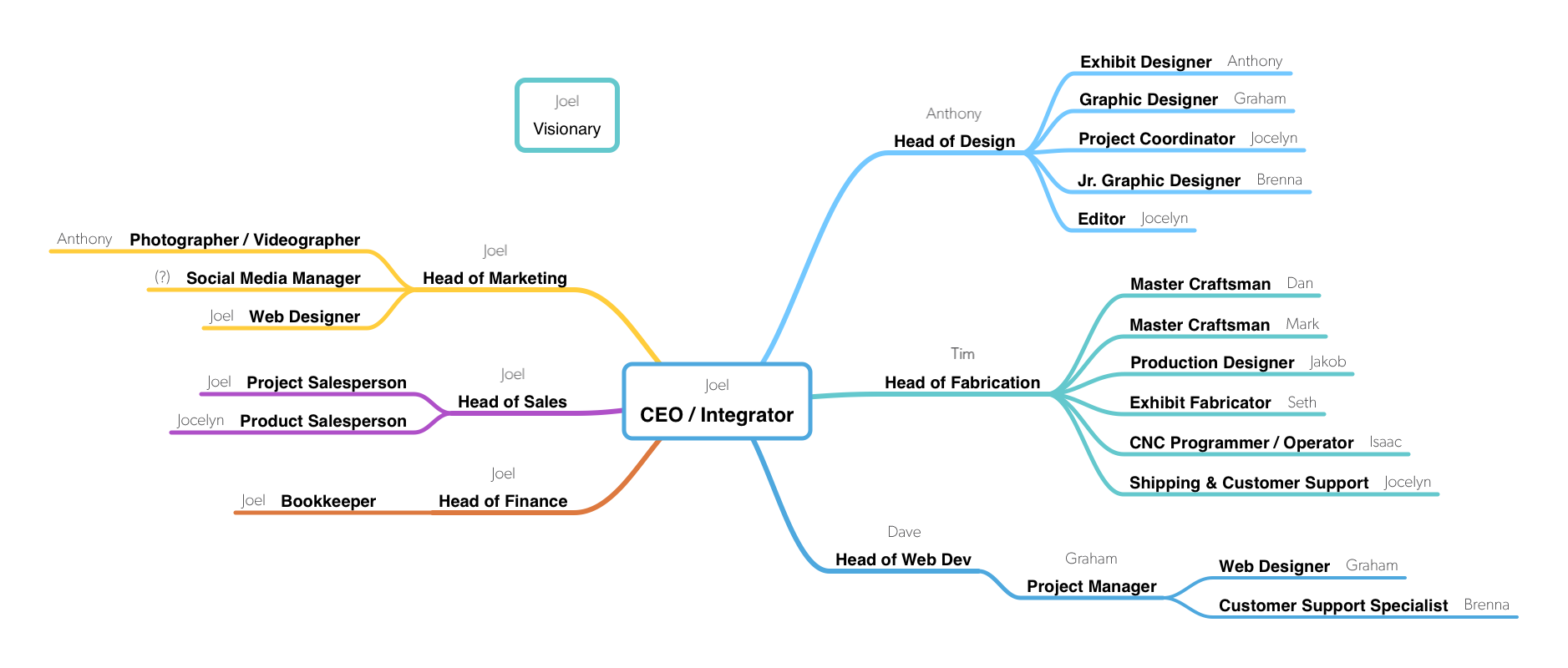 Job Descriptions