now hiring
Exhibit Designer
The Exhibit Designer works with others on the design team to -- you guessed it -- design our museum exhibit projects.
We're looking for someone that has experience in 3D software. We use Vectorworks, SketchUp, & Fusion 360. But any 3D design experience is fine. We mostly want to know that you can think spatially and are technically inclined. We're a tech-forward company, and we expect everyone on the team to be comfortable utilizing technology.
We also expect that:
you have a great visual sense / aesthetic sensibility
you are a good communicator (your job involves coming up with new ideas, but it's essential that you can quickly communicate those ideas to clients and the fabrication team to bring them to life)
you're comfortable doing graphic design
you're reliable, hard-working, and get energy from making cool stuff!
Beyond that, we're interested to know what experiences you have and skills you could bring. Do you have experience with printing? Illustration? Web programming? Fabrication? Let us know! We're a small business and have lots of flexibility in how you can help us expand our team.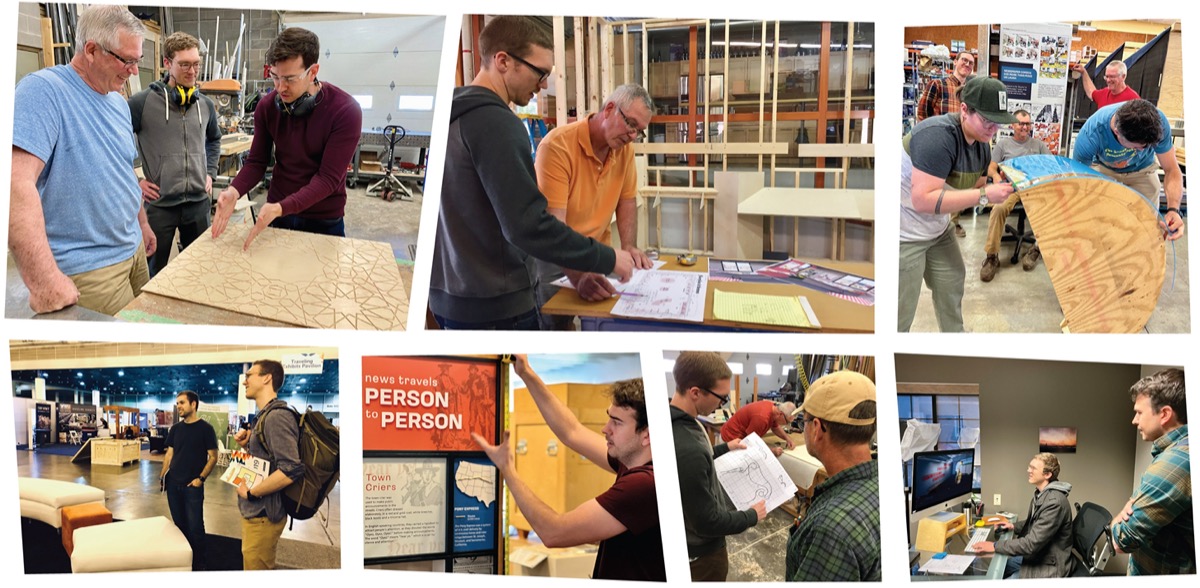 ..
Other relevant thoughts:
It's imperative you play well with others and aren't afraid to consider other perspectives.
You've got to be comfortable talking to clients.
You're probably fascinated with architecture, intrigued by technical drawings and beautiful products, places, and spaces. Good design makes you smile.
This is a full-time job (40 hours per week) in Newton, KS with potential for overtime if desired.
Pay & Benefits
Pay starts at $18/hr
Paid time off
401k retirement plan with company match
Flexible work schedule with hybrid work options
---
How to Apply
Send us an email. Please include:
your resume
a cover letter telling us about yourself and past work experience
your portfolio (probably a link to a website but other forms are fine)
anything else you'd like to share?
The ability to communicate clearly is important to us--it's one of our core values. We use photos and videos to improve our communication whenever possible. So show us things you've designed or made. What work are you most proud of?
Send your email to info@uplandexhibits.com
We look forward to hearing from you!