now hiring
Exhibit Fabricator
The Exhibit Fabricator works within the Exhibit Fabrication Team to prototype, produce, finish, and assemble museum exhibit components.
This is a full-time job (40 hours per week).
Responsibilities & Duties
Sand and prep exhibit components for finishing
Carefully apply finishes to prepped exhibit components
Assist Fabrication Team in producing exhibit prototypes, components, and products
Assist with off-site exhibit deliveries and installations
Keep shop clean and organized
Follow all safety rules and regulations while performing work assignments and adhere to all policies and procedures as specified in the Employee Handbook
Other duties as assigned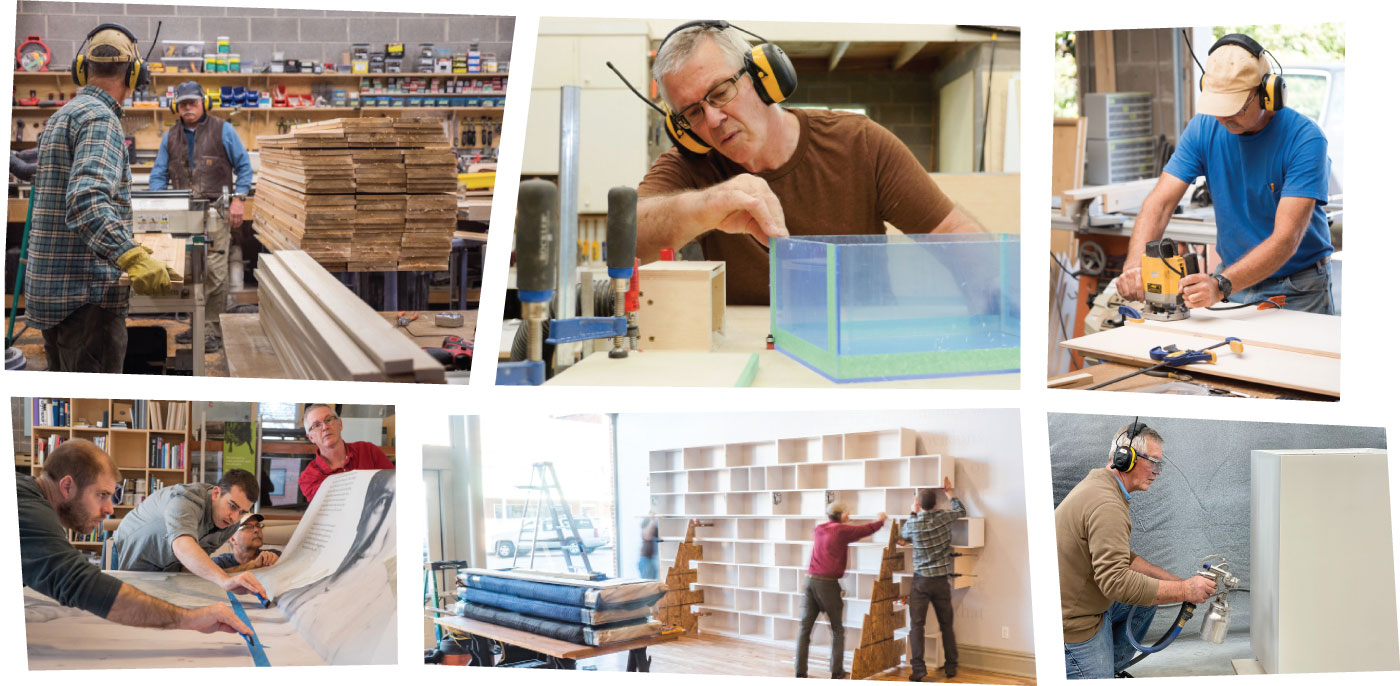 sanding, painting, assembly, installation – would you get energized doing these things daily?
Required Competencies
Must be quality-minded with strong attention to detail
Must be comfortable working in a shop environment with a wide variety of power tools
Must be able to work independently and also in partnership with the Fabrication Team
Must be able to lift 50lbs
Must be able to stand for an 8-hour shift
Must communicate clearly, professionally, respectfully, and honestly at all times
Preferred Competencies
Knowledge of woodworking and/or metalworking techniques
Previous manufacturing, woodworking, and/or metalworking experience
Work Environment
The employee works in manufacturing where medium to high noise levels and other potential hazards exist and hearing protection and protective safety glasses are required.
Pay starts at $17 / hr. This position is eligible for paid time off and a 401k retirement plan with company match!
If you have more than 2 years of welding or woodworking experience, let us know. We will consider a higher starting wage for skilled labor with relevant experience.
---
How to Apply
Send us an email. Please include:
your resume
a cover letter telling us about yourself and past work experience
photos of 3 projects you've completed, with descriptions of what you did and why you feel each project is worth sharing with us
The ability to communicate clearly is important to us--it's one of our core values. We use photos and videos to improve our communication whenever possible. Shop employees are expected to photograph their work daily on their smartphone and share it with the team through our project management software.
Send your email to info@uplandexhibits.com
We look forward to hearing from you!