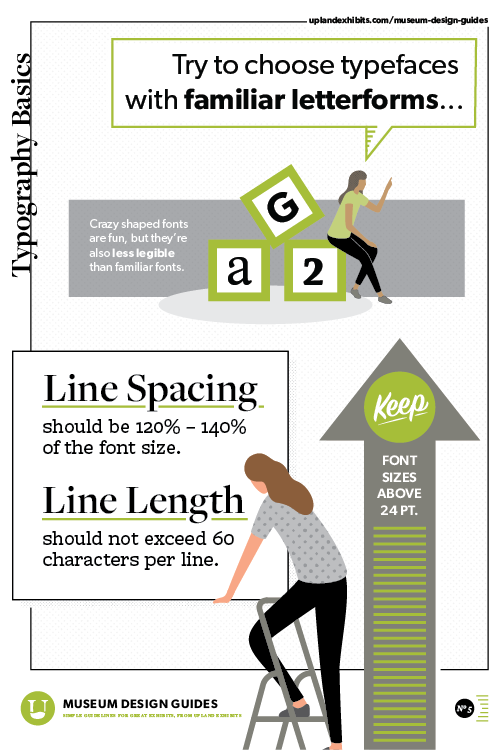 Type Design Basics
Museum Design Guide
---
Type design basics for exhibits can be a bit different from other design situations. Not to worry: Flint Hills Design is here with a museum design guide to help you with typography in your exhibit design!
From line spacing and line length to minimum font sizes and typeface choices, our Type Design Basics poster gives you a few helpful pointers to get your exhibit design underway.
Poster Dimensions: 12" x 18"
Enter your email for a high-res printable version of this guide (and all the others, too!)