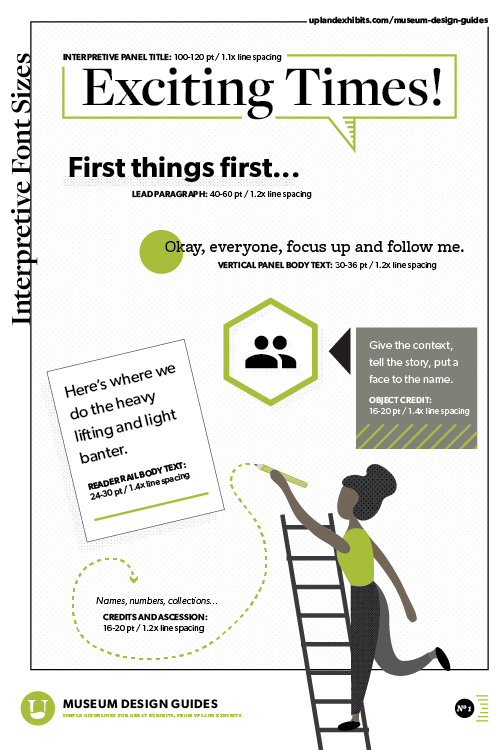 Interpretive Font Sizes
Museum Design Guide
---
Use this fun poster as your starting point for interpretive font sizes when setting up new projects. From headlines to object basics, interpretive font sizes are outlined for the main interpretive levels you might encounter in an exhibit.
Instead of starting from scratch each time, use our guide to interpretive font sizes for your next project. Try out our guidelines, see if they work for your project, and make adjustments from there!
Poster Dimensions: 12" x 18"
Enter your email for a high-res printable version of this guide (and all the others, too!)