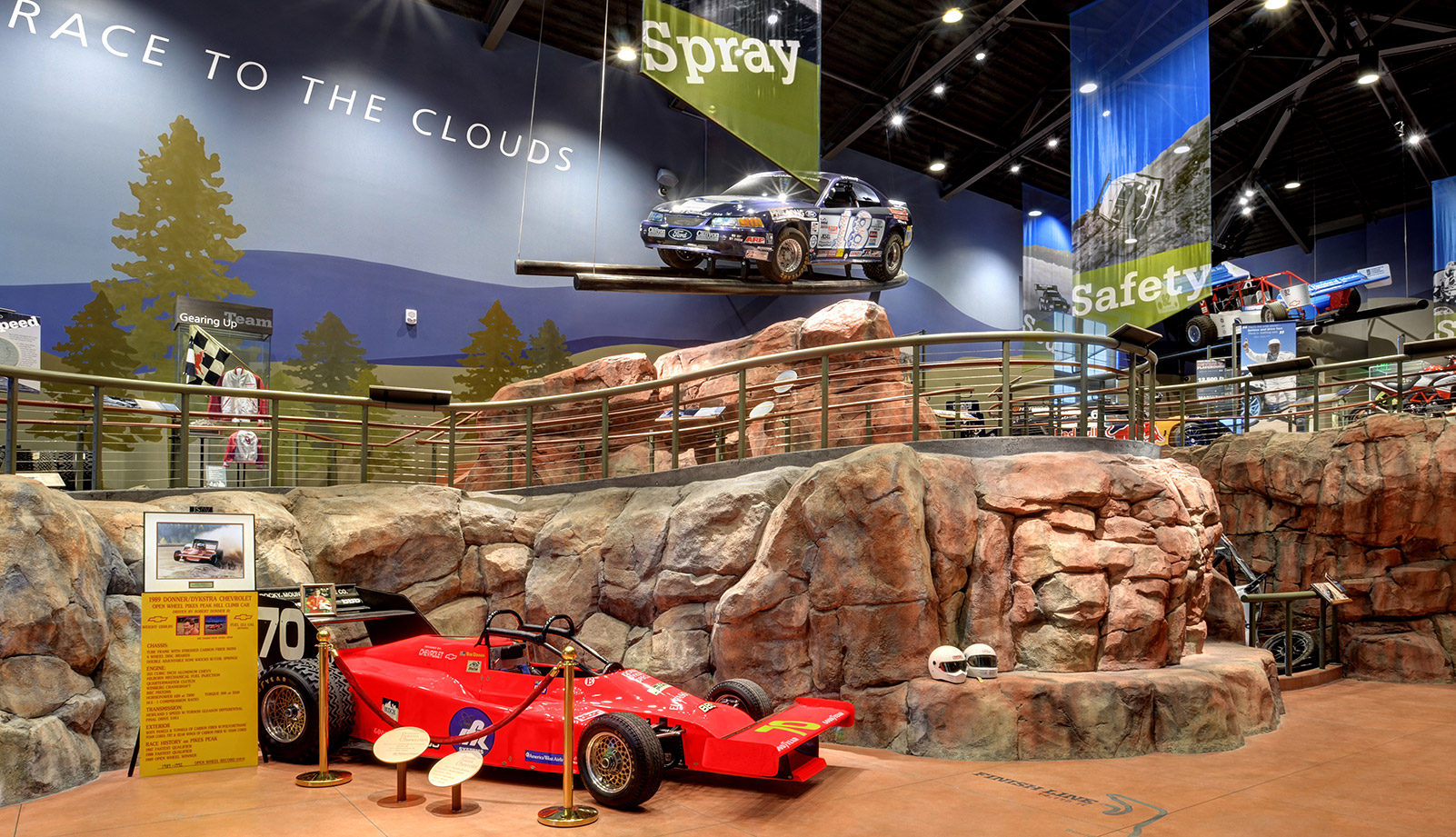 Pikes Peak Hill Climb Experience
El Pomar Foundation, Colorado Springs, CO
Since its first running in 1916, the Pikes Peak International Hill Climb has become one of America's most beloved and iconic automobile races.
So when the El Pomar Foundation of Colorado Springs decided to build a museum on the campus of the historic Broadmoor hotel to commemorate the Hill Climb, they wanted to create an experience as unique and exhilarating as the race it celebrated.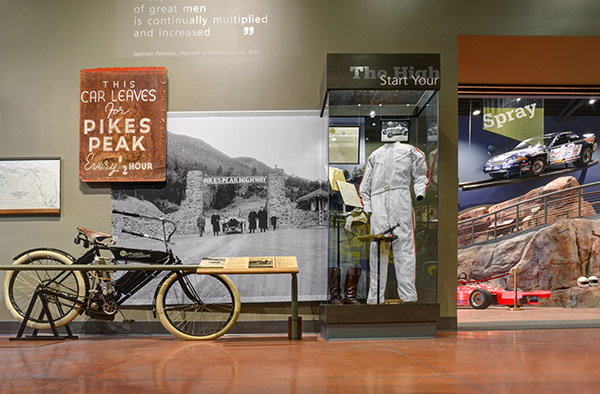 In collaboration with CSNA Architects and Kauffman Museum, we worked to design an immersive space that embodied the cultural and historical significance of the Hill Climb.
Using a ramp shaped to emulate the Pikes Peak Highway, visitors ascend through the museum, encountering historic automobiles, gathering historical and scientific information, and experiencing the unique flavor of the race up America's Mountain along the way.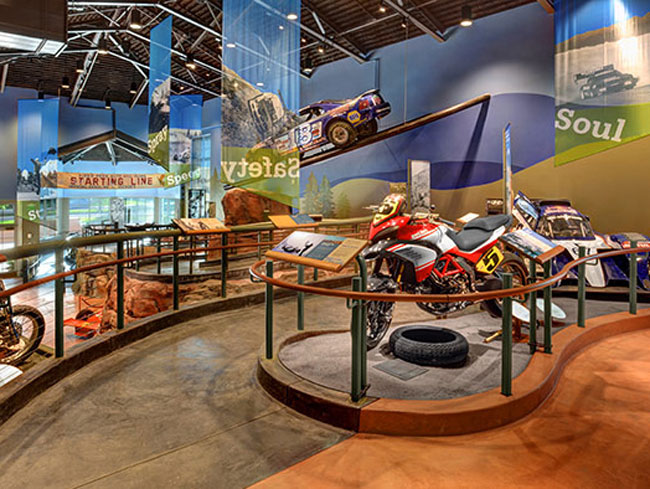 From the colors on the walls to the copy accompanying the artifacts, we worked to shape the space in a way that authentically captures the spirit of the Pikes Peak Hill Climb, past, present and future.

The museum features a massive hand-painted mural extending the entire length of the building.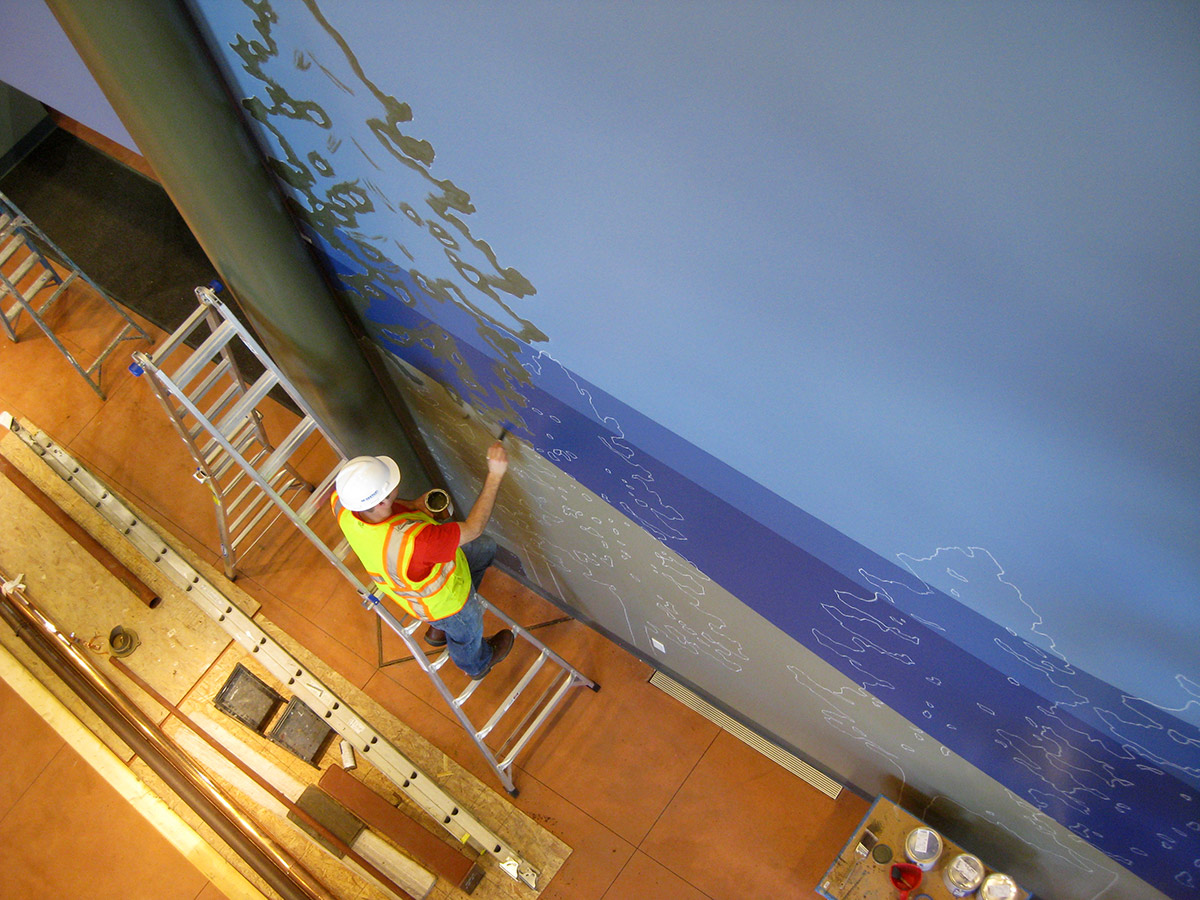 The graphic design involved an interesting mix of infographics, illustrations, large banners, and photographs.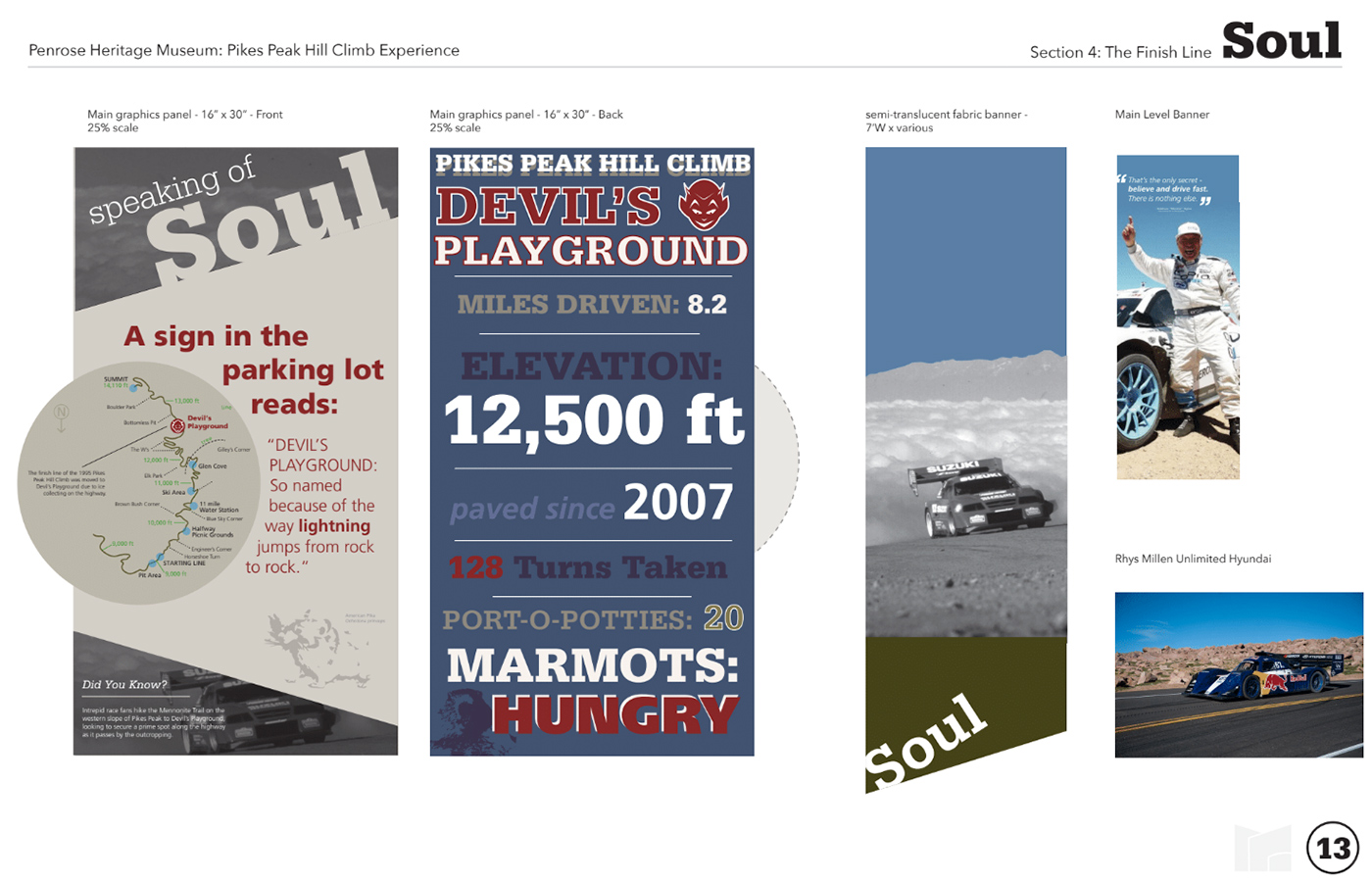 From Concept to Reality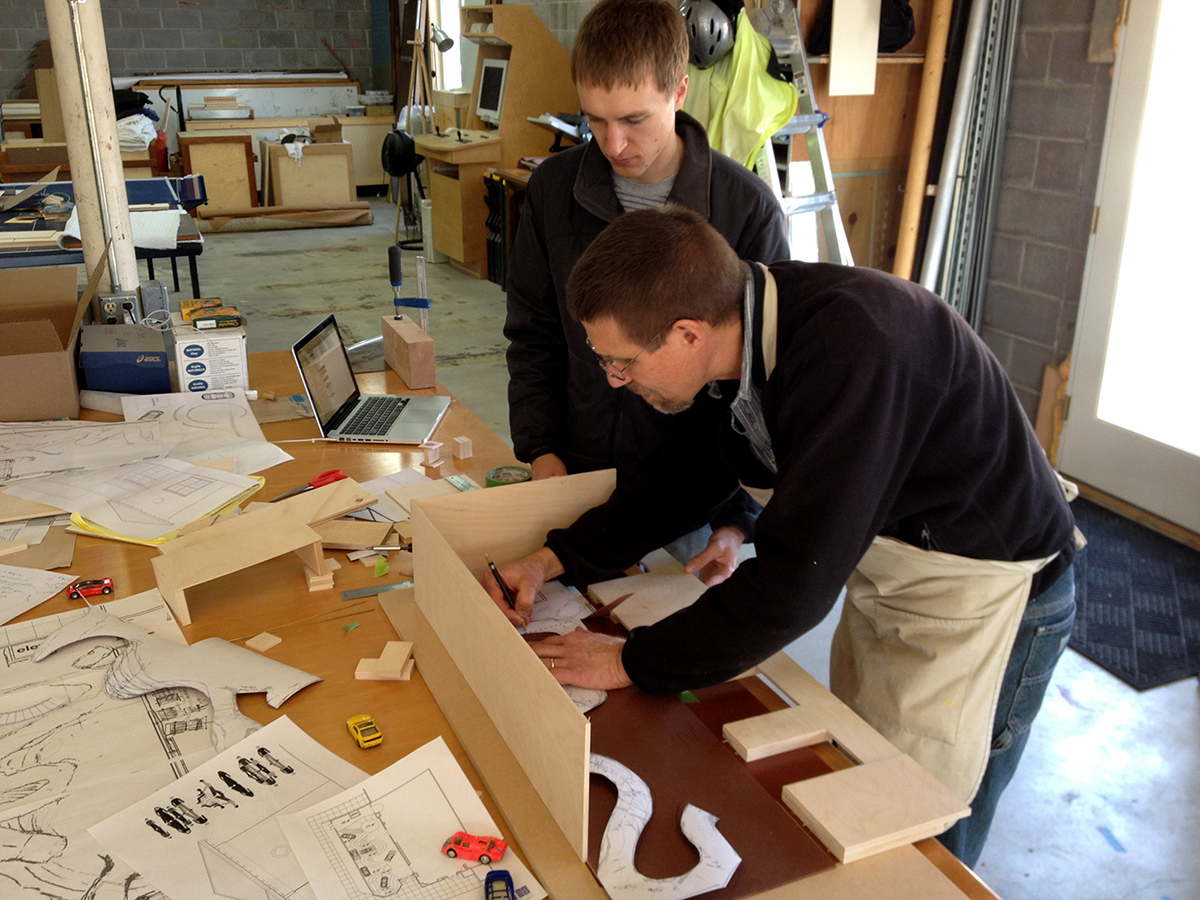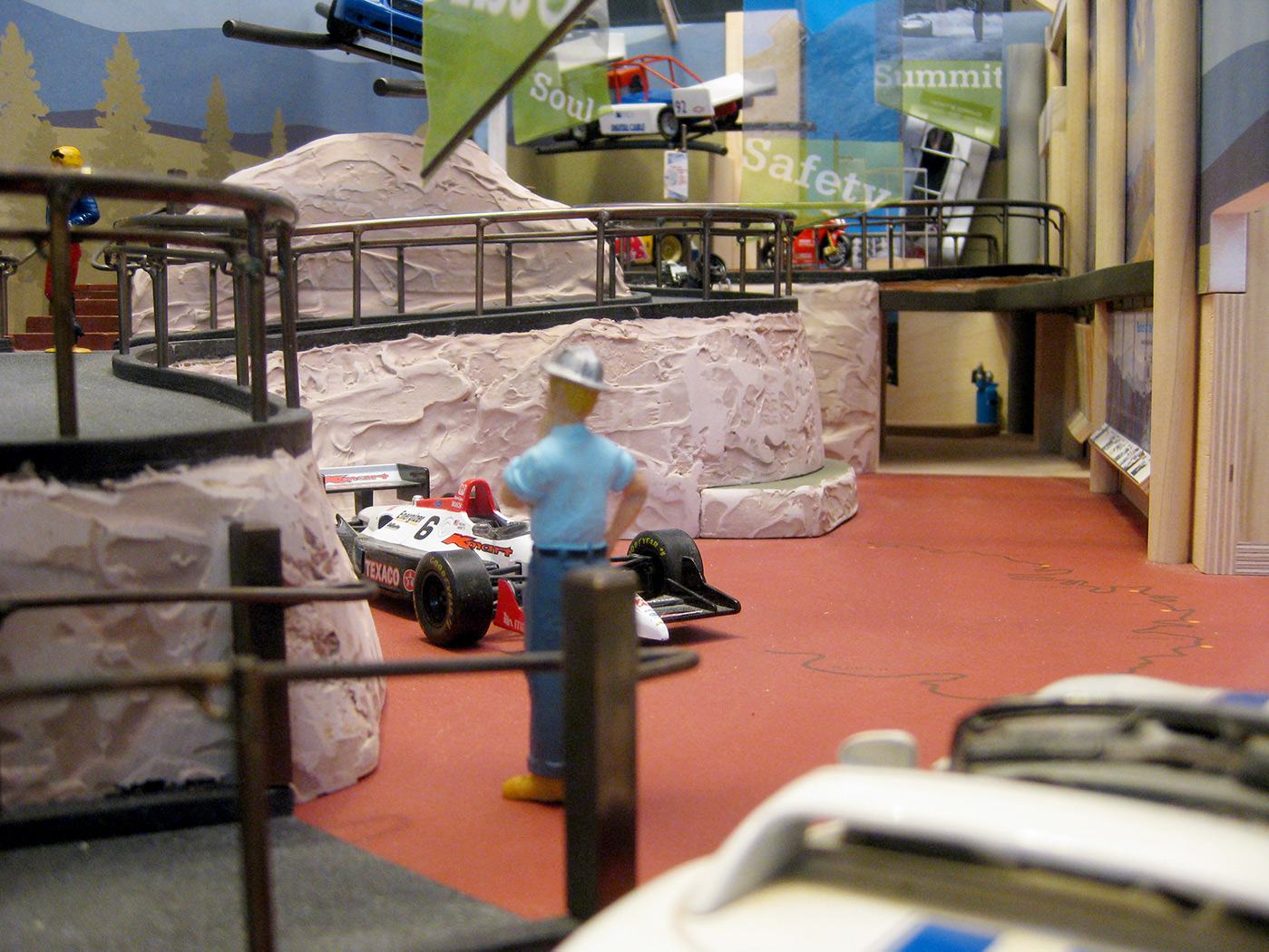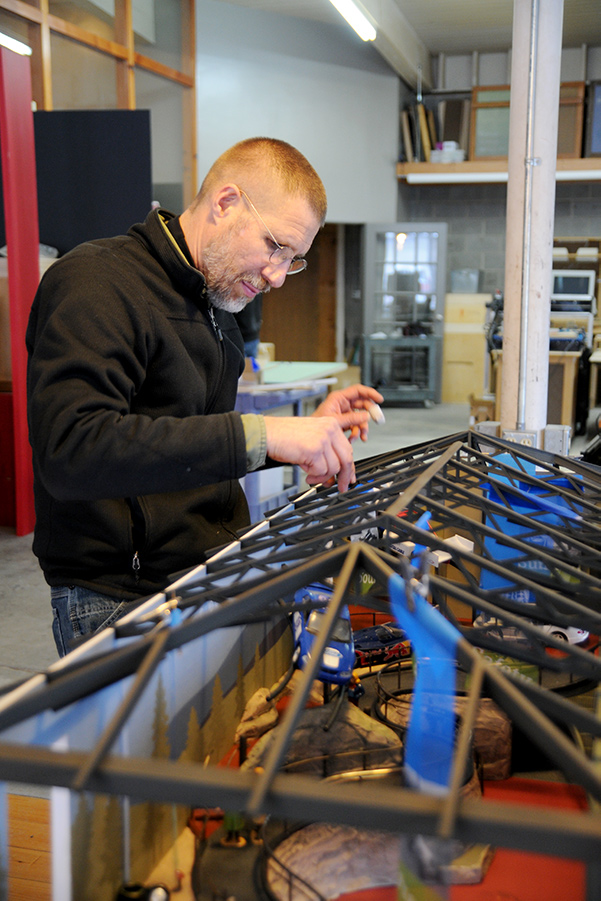 Most of the conceptual work for this project was done using a scale model vs. computer renderings.
Chuck Regier of Kauffman Museum led the model-making process, with Aaron Gaeddert and the rest of the team meticulously crafting model parts.