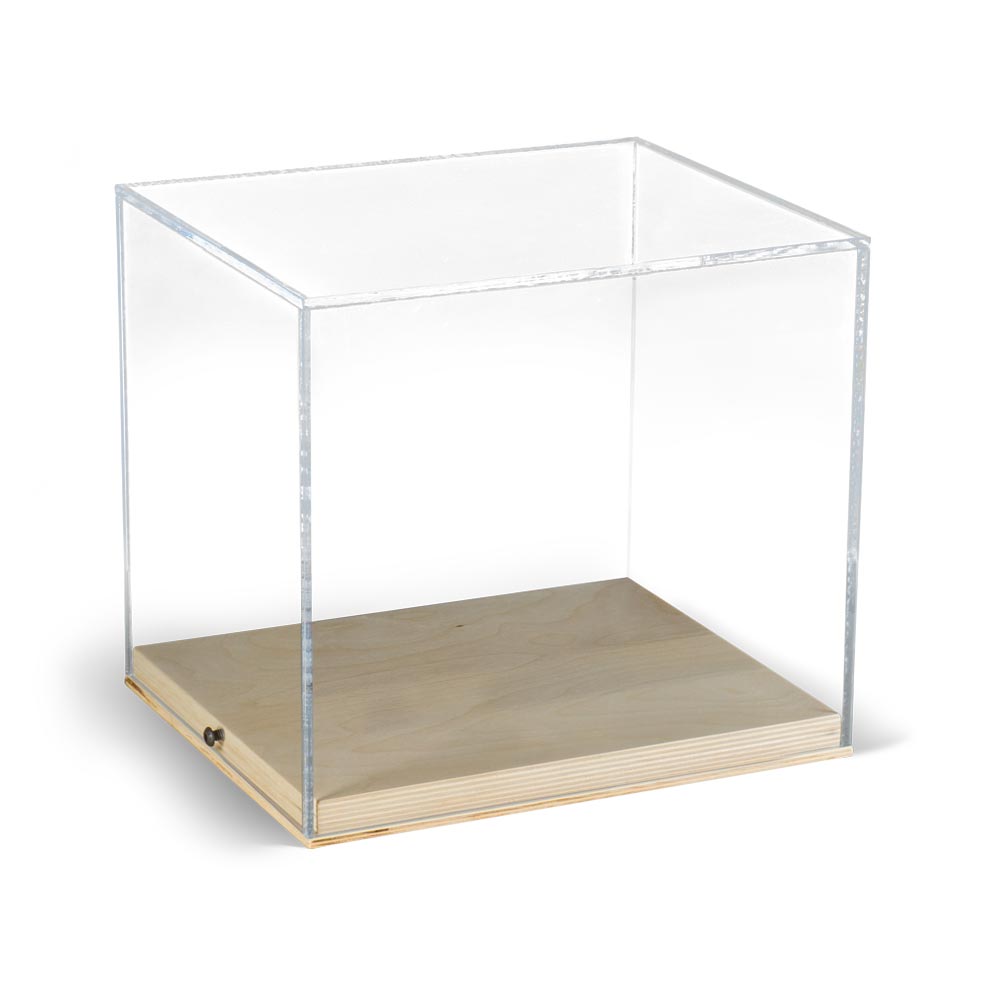 Tabletop Case

NEW
starting at $380.00
---
Easily attach Tabletop Cases to any flat surface with new surface-mount hardware.
The new Tabletop Cases from Upland® come with surface-mount hardware allowing you to quickly and securely attach the case to any flat surface.
Simply position the aluminum surface-mount brackets using the included positioning template and screw the brackets to the tabletop surface.
The wooden base then slips over the top of the brackets and the same bolts used to attach the vitrine now thread into the aluminum brackets, holding the case securely in place.
Request a Quote
---
Interior clearance under vitrine is 3/4″ less than the cube dimension.
For example, a 20″ x 20″ case has a 20″ tall vitrine, which leaves an interior clearance of 19 1/4″.
Price shown is for non-UV-filtering acrylic & wooden base w/ Signature Finish.
Custom Sizes Available
This product can be customized to your desired size.
Baltic Birch Plywood
Our Tabletop Case bases are made out of top-quality baltic birch plywood & feature Upland's Signature Finish: paint + 3x clear polycrylic topcoat.
Shipping
This item ships inexpensively via UPS or FedEx!